O, Island
Nina Segal
Royal Shakespeare Company
The Other Place, Stratford upon Avon
–

Listing details and ticket info...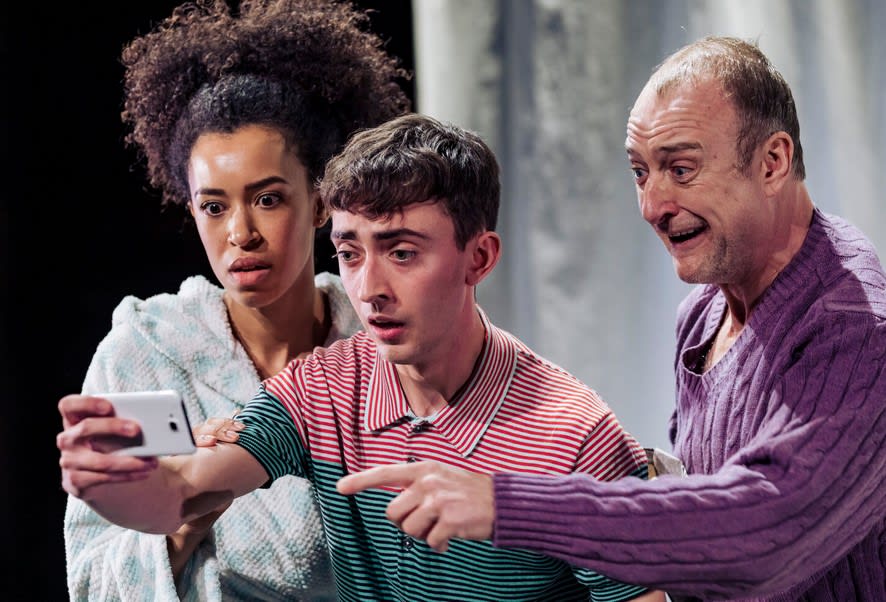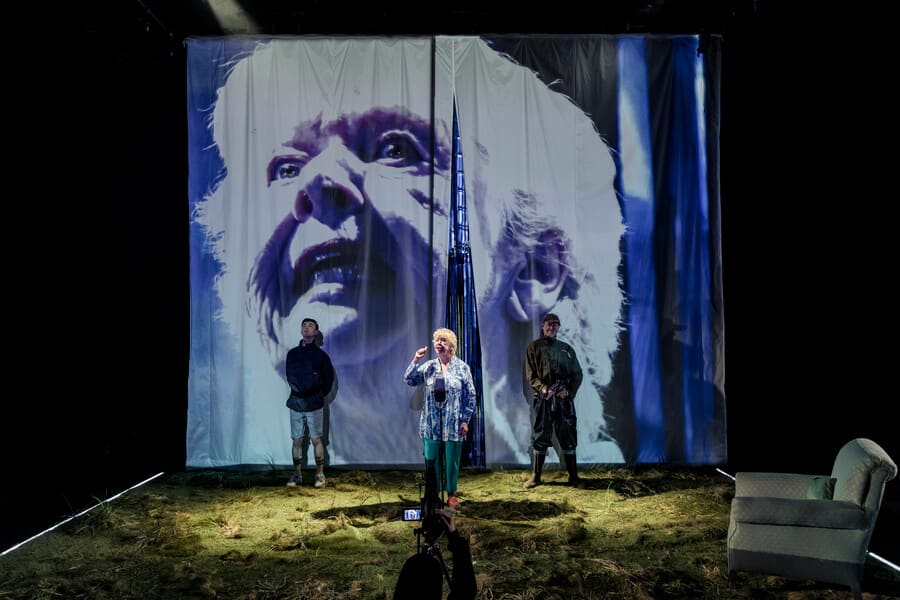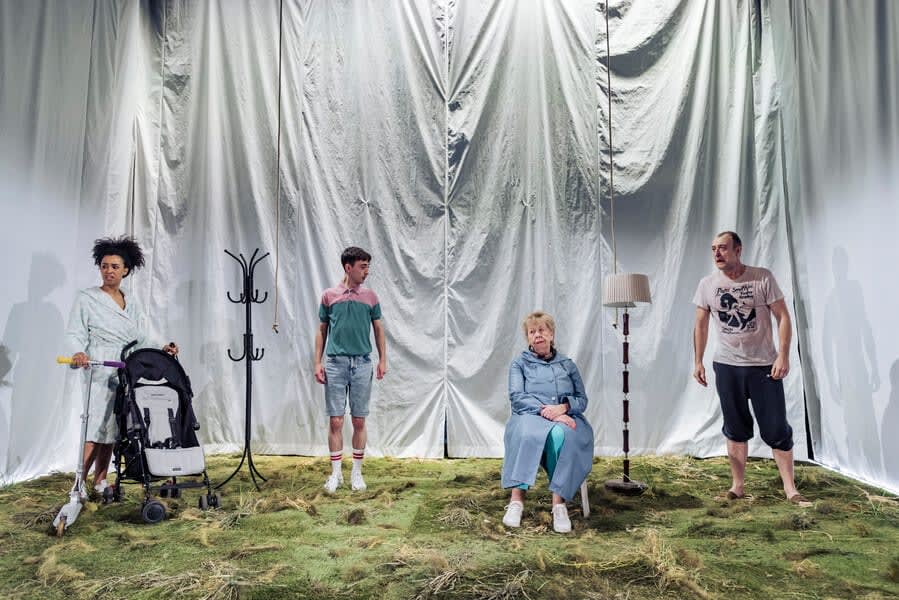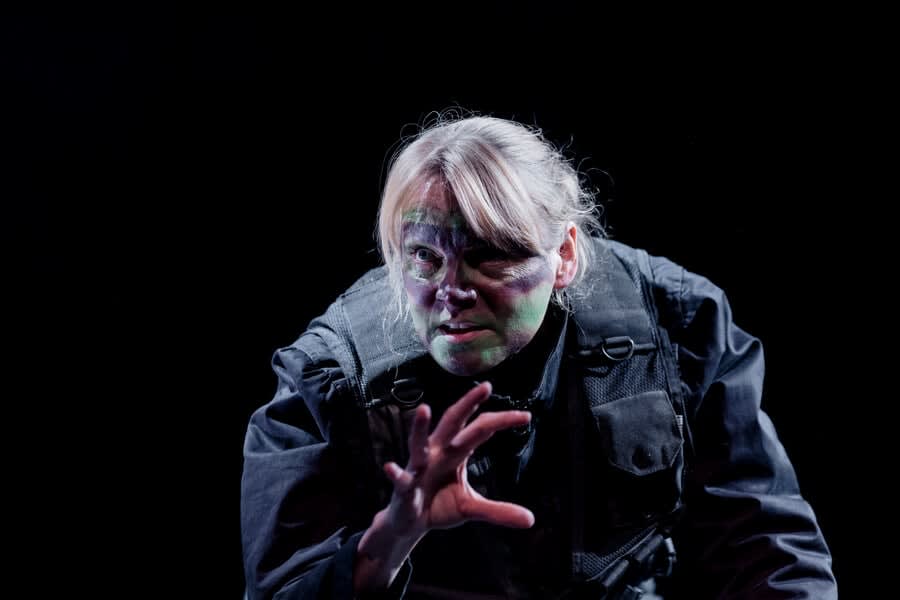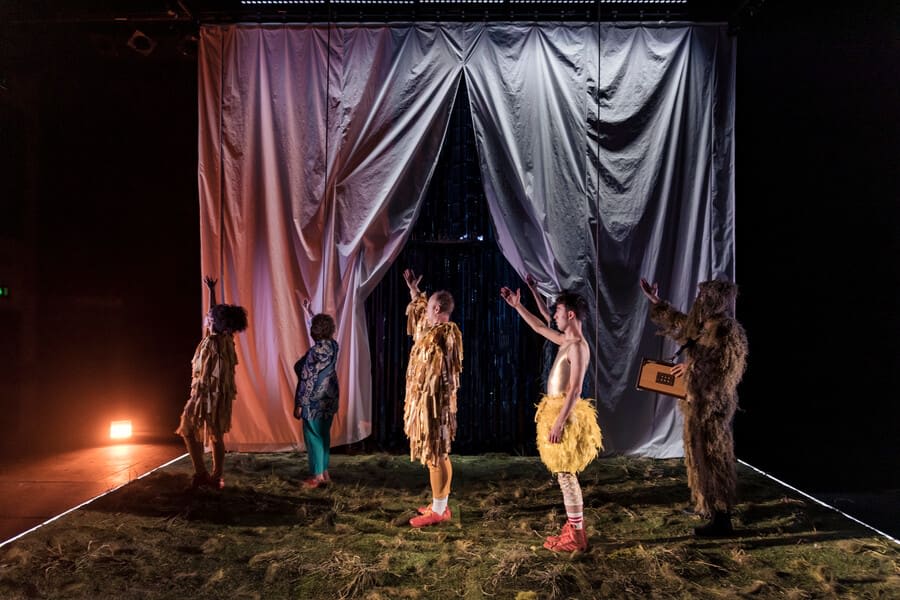 One of the country's most prestigious theatre companies sponsors new radical writing. Great idea. So why can't it do better than this?
The fantasy plot is promising enough—a village in middle England is surrounded by flood water turning it into a self-proclaimed island, where xenophobia soon takes over.
The actors too do a laudable job, particularly the talented Joe Barber as the lad Laurie who first spots the rising waters and Linda Broughton as Margaret, a fascist in furry pink slippers. Jade Ogugua and Tim Treloar pitch in as if they believed in the whole thing.
The script had its moments too—but moments they were: Laurie seeing floating pasties from the Greggs eight feet under, the MP praying that a drowning boy drifts out of his constituency. And when Margaret proclaims, "we do not tolerate dissent, for there is no dissent to tolerate," I was almost won over.
But the trouble is that the admittedly ambitious play seeks to ridicule characters that are already beyond ridicule, from creating Alex Bhat's MP Leonard as a silly arse who would not pass the credibility test of an amdram panto, to turning Margaret into a dictator with cut-and-paste prejudices and genocidal tendencies.
Observing the action is journalist Inge, played by Anna Andresen, who is given an immortal line: "many a dictatorship starts with arts and crafts." Better watch out for those macrame mums, then.
Reviewer: Colin Davison