Observe the Sons of Ulster Marching Towards the Somme
Frank McGuinness
Abbey Theatre, Citizens Theatre, Headlong and Liverpool Everyman & Playhouse
Liverpool Playhouse
–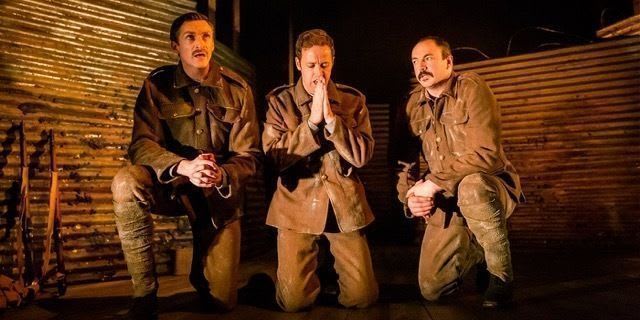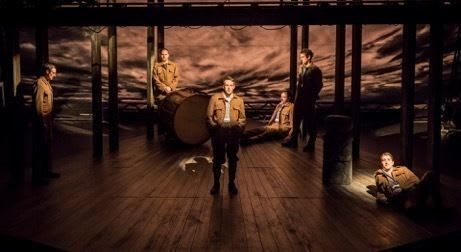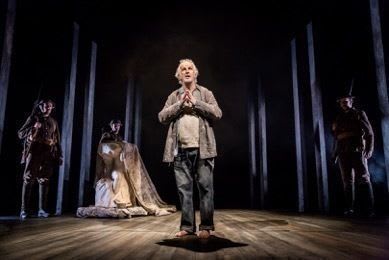 Plays themed around the First World War have poignancy seemingly built into their DNA. Such is certainly the case with Observe the Sons of Ulster Marching Towards the Somme, Frank McGuinness's tale concerning the fate of a group of raw recruits ready to do their bit for King and country.
Opening the play with a monologue in which a much older version of Pyper (Sean McGinley) is haunted by memories of colleagues fallen is a shrewd move.
Instantly alerted to what is sometimes called survivor guilt, Liverpool Playhouse's revival of this 1985 work gets off to an intriguing start. It's a monologue that, despite first-class delivery, is however arguably rather long-winded.
The appearance then of shadowy figures of long-dead soldiers on stage is very welcome. A spookier moment in theatre you'd have to go a long way to find. Mute, ethereal, these shadows could not have arrived at a more opportune moment.
Structured around four distinct phases, it's true to say that some phases work better than others in this production. After an opening that flirts with tedium, the second phase is a much livelier affair as the new recruits meet in their barracks.
With eight characters to portray—more or less equal in terms of status—this production certainly has its work cut out. A fine ensemble cast however breathe life into characters that occasionally edge towards archetypes.
There's the young one, naïve one, the cynical one, the religious one etc. Sometimes it does feel as if the playwright has one too many plates spinning with the result that identifying with any one individual character can be difficult.
It's during the third stage where this production begins to wobble. In this phase, the script calls for a vignette as the eight characters pair off into four groups. This calm before the storm phase is ostensibly an opportunity to delve deeper into the psyche of our eight protagonists.
A developing gay relationship is just one of a number of subplots running contiguously on stage during this phase. At this juncture, we seem to be sliding into pure soap opera, the horrors of war all but forgotten.
Dramatically speaking, the pace threatens to grind to a halt at this point and one can only sympathise with any director faced with this part of the script. It's busy up there on stage, very busy. Never has a play needed a clearly defined lead character than at this moment.
Just as phase two rescues phase one, so it is with stages four and three.
The final part of this production sees the recruits at the Somme. Heralded by ominous flashing skies and whizz-popping explosions and, thanks to some nifty scene changing, we finally arrive in the trenches. More please!
An end moment that is pure Blackadder Goes Forth, and this production ends on a high-note. While there can be no doubt that the text itself is rich in suggestion, it's by no means guaranteed that a script that tends towards the literary will ultimately be wholly dramatic.
In terms of production values, Observe the Sons of Ulster Marching towards the Somme can't be faulted. But what to do with a play's defects?
You make your bed…
Reviewer: David Sedgwick