Octagon
Kristiana Rae Colón
Supporting Wall in association with Tabula Rasa Theatre
Arcola Theatre (Studio 2)
–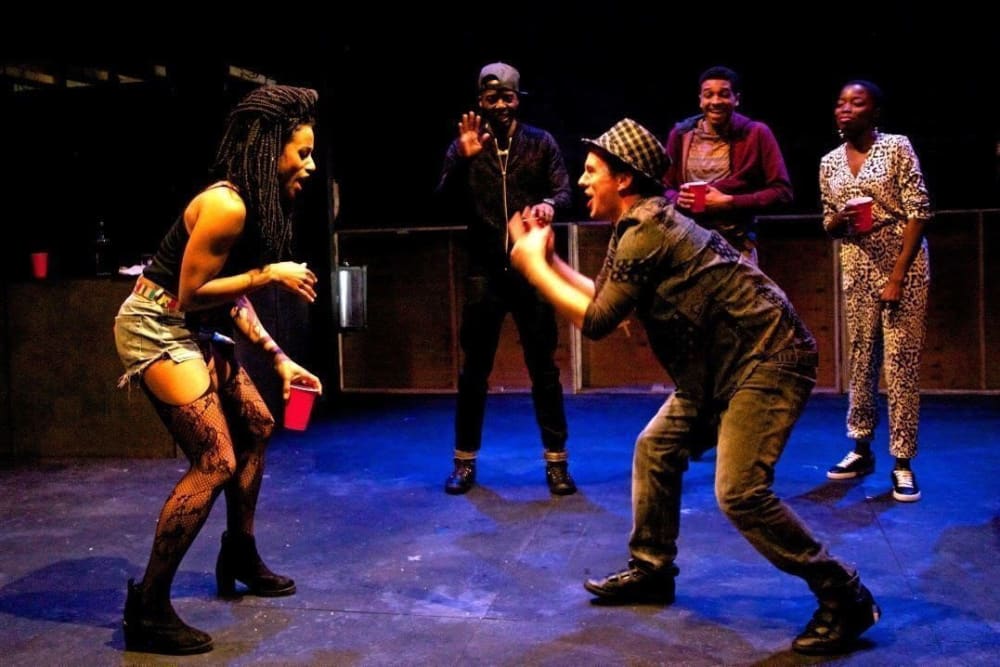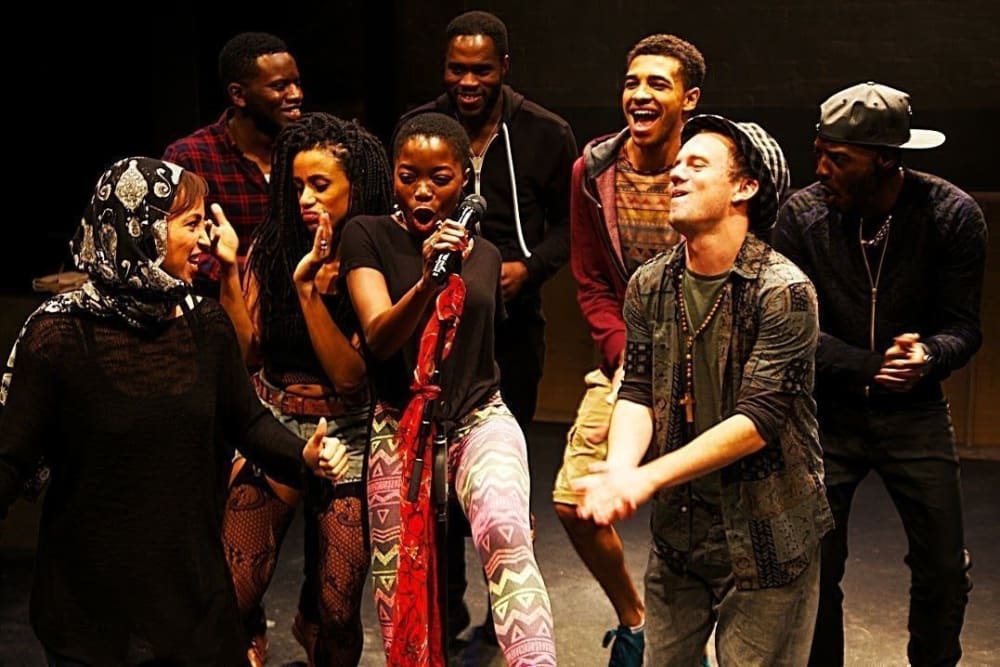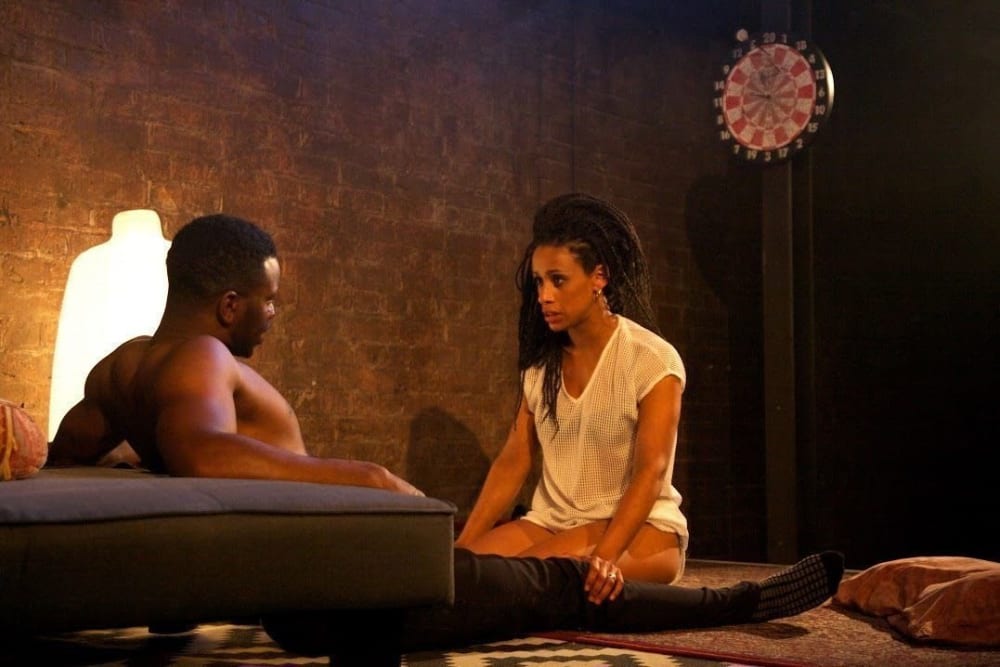 Octagon is a play that is full of pulsating poetry set in the world of the poetry slam where performance poets, individuals or a team of them, present their own original work in competition, scored by judges selected from members of the audience. The titular Octagon is the venue for a national poetry slam competition.
Out of initial darkness, a line of rhythmic hand-clapping, foot-stamping figures emerges gold-lit in a smoke cloud. They are a verse crew whose fortunes are followed as they prepare for a big slam competition, glimpsing some of their private moments intercut with slam performance, especially the relationships and sexual experimentation of Prism with men called Tide and Atticus.
These poets are full of posturing energy and played by a cast that delivers it at full power. Colón clearly loves words and fires them like bullets at a wide range of targets from terrorists to police picking on black men, Afghanistan, Angola, the Iraq adventure, the Taliban, the media. Her characters are angry: as the poet called Chimney (Solomon Israel) tells the documentary maker who is filming them "armies of poets / with full magazines brim in the boroughs."
Meanwhile, Atticus (Martins Imhangbe), whose mother served in the military and was shot by an Afghan policeman, teaches Prism to shoot real bullets.
Prism adds extra frisson to her love making by inviting near strangulation. She likes living on danger's edge, always hovers there in Lara Rossi's vibrant performance, with risks of which well-toned Leemore Marrett Junior's muscular but sensitive Tide is all too well aware.
Is the male mastery and violence of the sexual element simply an exploration of the physical or does it metaphorically represent a wider political violence? The names of the characters suggest some added meaning; there is a ritual element when Estella Daniel's powerfully played MC (The Watcher Named Pen) pours libations.
There is certainly a feeling that this writer believes she is saying something important but though full of energy it's a play without clarity. That's not helped by the cast's very convincing American accents which, coupled with often break-neck delivery, often left me uncomprehending, though some laughs they were getting made it clear they were getting through to some people.
Crystal Condie's Jericho at one point calls poets "Twitter philosophers… potheads moonlighting as revolutionaries." Are they more concerned with the sound, the effect, with their place in the slam than with what they are saying? Nevertheless some phrases burst through: "How secure are your borders when the enemy is you?"
There are strong poems on relationships that could spring from the situation of the speaker, though placing them in a slam competition perhaps makes them more histrionic, but there is one poem, given to Jericho, that especially stands out. Delivered with strength and sensitivity by Condie, it is voiced as Malala Yousafzai, the Pakistani girl shot by the Taliban for speaking up for girls being educated, and framed as being spoken to Miley Cyrus.
This and other passages like it, the show's sheer vitality and the commitment of its performers make Octagon worth seeing, but there is an overload of wordage to work through.
Reviewer: Howard Loxton