Octopus
Afsaneh Gray
Paper Tiger Productions in association with Fine Mess Theatre
Theatre 503
–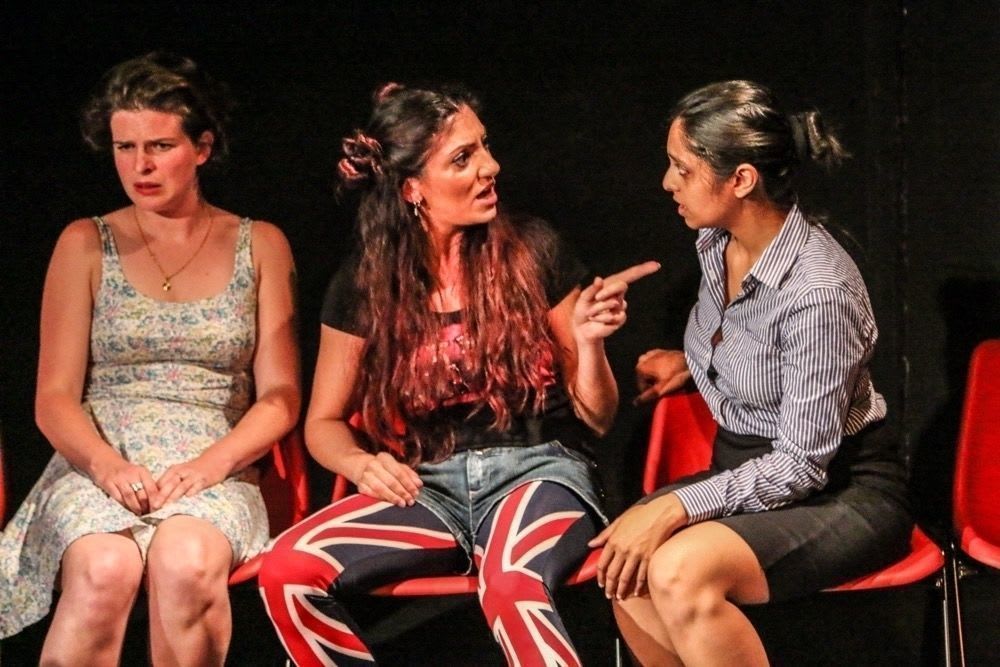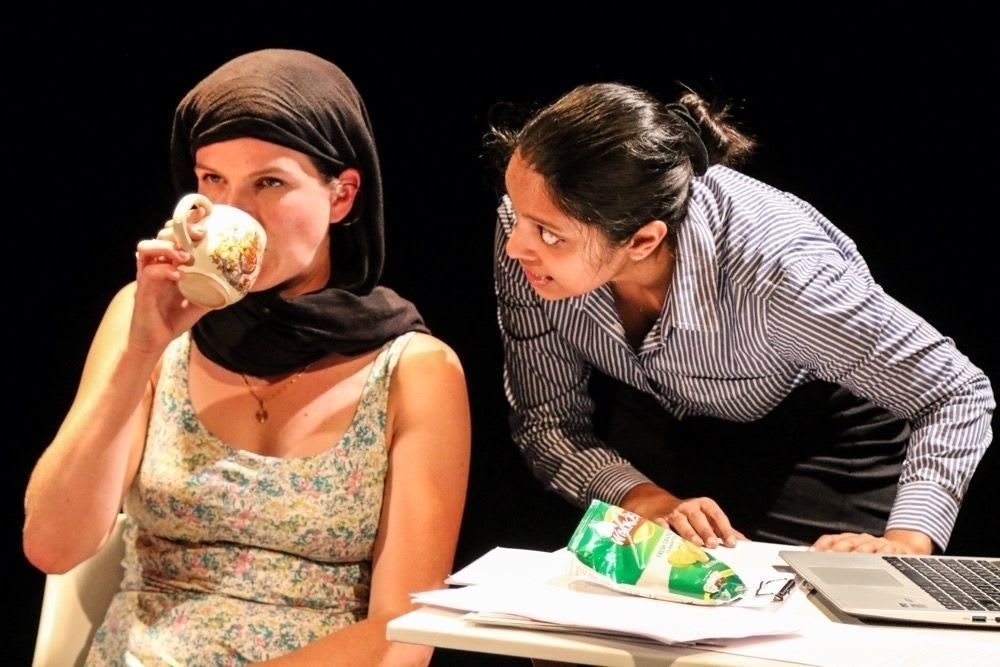 Afsaneh Gray's hilarious satire Octopus about the absurdities of a government policy on migrants was written some time before the migrant hysteria of the Brexit debate and the recent Conservative Party Conference. Yet it tunes into the anxieties and cruelties of those events as if it had some advance knowledge of what was to take place.
It opens with a cold, bleak room lined with plastic chairs where three women wait. They are to be interviewed by a private company that has been contracted to register people according to their migrant and heritage status to "ensure entitlement to services."
The women have all been born in Britain but that might not be enough for the authorities if a parent or grandparent wasn't.
They are strangers who in other circumstances would be unlikely to spend any time in each other's company.
Scheherazade (Dilek Rose) is an artist keen on punk culture and currently on benefits. Her mother is a Muslim from Iran and her father is Jewish.
Sara (Alexandra D'Sa) spends a good deal of time typing furiously on her laptop and trying to ignore the other two. She is an accountant earning £70,000 a year, is dressed in smart business clothes and when drawn reluctantly into conversation says she voted for the government's party and supports their policy on migrants. Her parents were born in India.
Sarah (Rebecca Oldfield) is a charity worker who says she is puzzled to be interviewed given she is white and all her family members were born in Britain. She is quick to add that everyone is welcome to be here.
Each character is interviewed by a woman wearing a headscarf, though Sara who is always determined to show her progressive credentials observes to the others that you "can't tell who is Islamic and who is a hipster these days."
None of the women are happy with the outcome of the interview. Sara is categorised as a section C and told to report back when her income falls below £24,000. Sarah is told her maternal grandfather was born in Jamaica and is placed in category D which risks deportation. Scheherazade also ends up in that category.
At times, the interviews take an anarchic turn as when the interviewer is solemnly explaining that the process is "not about demonising people" while, unbeknownst to her, Scheherazade is crawling under her desk looking for her passport.
The show is incredibly funny. There are many memorable witty lines, and very few of the things spoken failed to get a laugh from the audience. This is helped by a strong cast who give a fast, engaging performance.
Afsaneh Gray takes risks by playing with cultural stereotypes but always with a fine sensitivity to the humanity of the characters who are completely believable.
It is Scheherazade who points to the folly of searching for some imagined fixed distinction between people when she compares us to an octopus with its confused mix of genes which look as though they have "been put through a blender" so that it has multiple hearts, and can "smell with its leg."
The women characters are very culturally different. They disagree about many things and at times find the others irritating. But by the end they are united in rage at the way they are treated, and as the police are called, a riot breaks out in which they sing the Pistols' "God Save the Queen" with its line of "There's no future... England's dreaming".
It is a great pity someone didn't bring Theresa May to this show, but then I guess she was too busy trying to make the absurdities depicted in the satire a frightening reality.
Reviewer: Keith Mckenna