Oh My Sweet Land
Conceived by Corinne Jaber, written by Amir Nizar Zuabi
A Young Vic / Theatre de Viy-Lausanne co-production
Young Vic (Maria)
–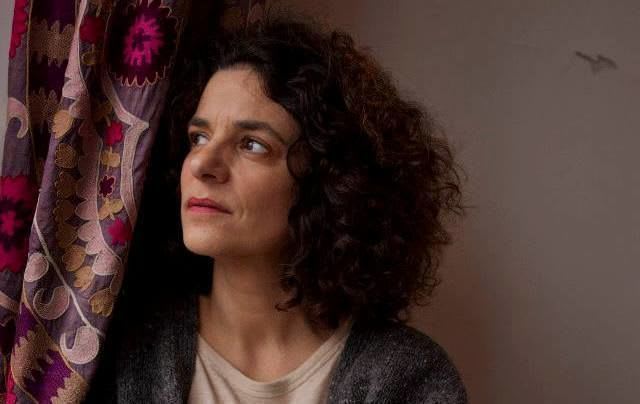 Sitting in front of the television watching other people cook seems to be Britain's favourite pastime, so the Young Vic could have a popular crowd pleaser in this new play, premièred last year in Switzerland.
Its action is entirely devoted to cooking the meat-and-spices-stuffed deep-fried dough balls called kubah which are a traditional middle-eastern comfort food. We watch the entire process, which includes tipping away one portion of filling that gets accidentally burned and starting it all again.
If only all fresh starts were as simple as that outside the kitchen for of course Oh My Sweet Land isn't really about culinary skills as you might guess from its titular description as "A Love Story from Syria".
As she prepares her grandmother Teta Amina's recipe, this cook tells us her own story: of grandmother's visits to Munich when she was a little girl, of her grandmother and her father's visits to her now in her dreams, and of the man Ashraf she meet where she now lives in Paris, a man who is an activist deeply involved in getting people in great danger out to safety, people in Syria where they all come from.
Ashraf is the man with whom she makes love, "because it is the only we can comfort each other." That is a relationship situation that those who have been under stress may share, but few outsiders will have experienced firsthand the traumas she encounters when she goes back to Syria in search of him, a search that takes her through arrest, violence and interrogation, death and destruction, bombs, burnings and gas attacks.
This may not be a real woman but her story draws directly on the many that writer and director Amir Nizar Zuabi and actress Corrine Jaber, who had the original concept, were told when together they visited the Syrian refugee camps in Jordan. As well as hearing horrors of burned homes, scorched fields and bodies, they heard too of the adaptable and phoenix-like spirit of the Syrian people and that too is part of this play.
Amir Nizar Zuabi directs it very simply, its moves determined by the cooking and, though at times the heat is turned off on the hob, it must be very carefully timed to match the cooking process. Changes in Jackie Shemesh's lighting mark out stages of reminiscence and sparse sound support adds tiny touches as well as providing a build-up of sizzling when needed but this a production with neither spectacular effects nor histrionics.
Corinne Jaber's English is almost without foreign accent. She delivers Zuabi's text punctuating it to follow its verse form but without the inflections of a native English speaker. This flattening of delivery removes emotional colouring and in doing so actually heightens the impact with a telling freed from performed emotion.
Jaber holds her audience's concentration for an hour, lightened by a few moments of humour but devoid of self-indulgence. It is a virtuoso performance that feels free of artifice and directly connects with the audience. By muting the performance of pain in this love story, the production becomes even more telling.
Reviewer: Howard Loxton