Oh, Whistle, And I'll Come To You, My Lad and The Signalman
M R James and Charles Dickens
Middle Ground Theatre Company
Derby Theatre
–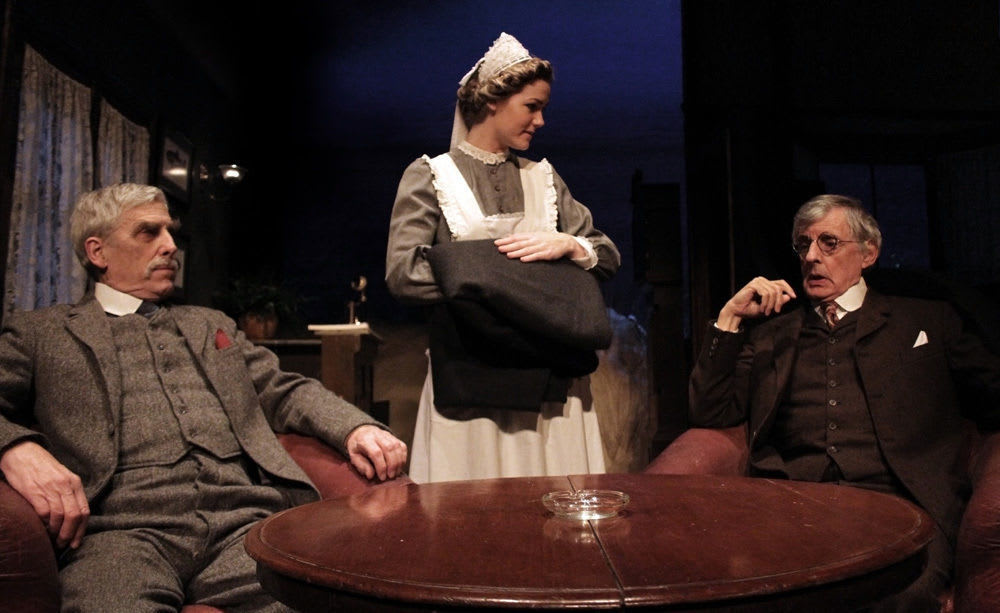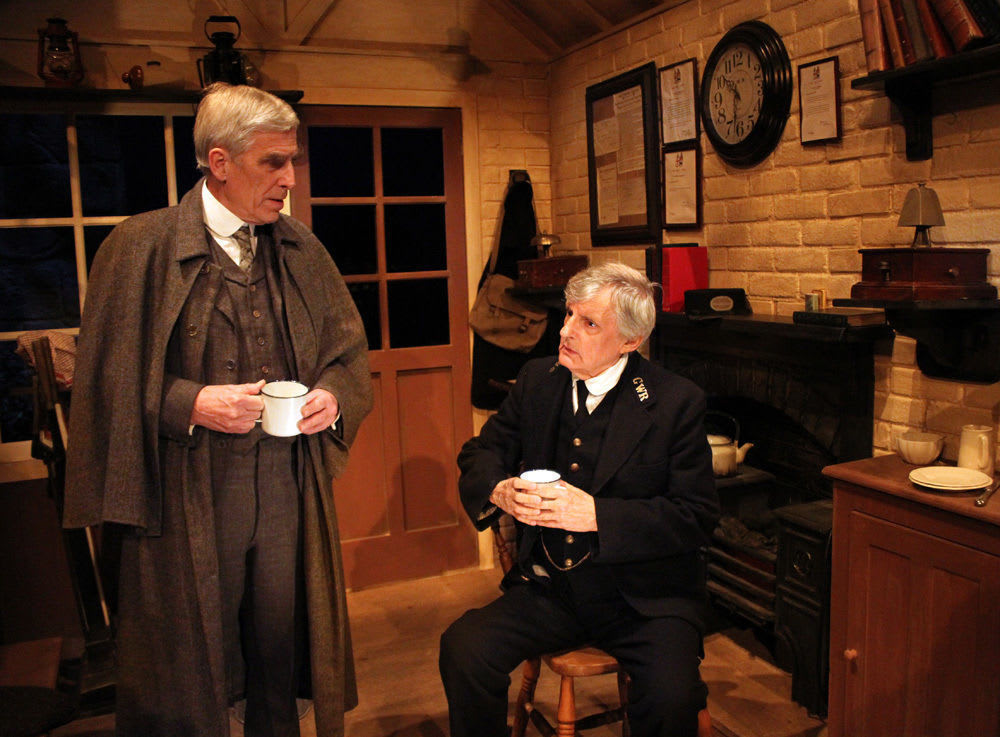 For its latest tour, Middle Ground Theatre Company has paired two tales which some people regard as the finest ghost stories ever written.
Oh, Whistle, And I'll Come To You, My Lad was penned by M R James, one of the most prolific writers of the genre, while Charles Dickens wrote The Signalman after a railway crash in which he narrowly escaped death. Together they are billed as Classic Ghosts.
I first came across Montague Rhodes James's story in a collection called Alfred Hitchcock Presents: Fear and Trembling. Nowadays Oh, Whistle in its original form might be regarded as a little tame: it does not have the power to shock as it surely would have done when it was published in 1904.
But Margaret May Hobbs has done an excellent job adapting it for the stage. The addition of a little humour as well as the development of the two main characters is the basis for an engaging hour's entertainment.
Oh, Whistle is set on England's east coast in autumn 1907. Professor Parkins is at a seaside resort to work and play golf. While out on the links he discovers an ancient whistle which releases a force that haunts him.
With a stage production, there is huge scope to create tension and cause fright. Middle Ground's artistic director and producer Michael Lunney, who directs and designs both plays, clearly knows how to get audiences on the edge of their seats. Lynette Webster's music—a spooky violin in the first play, a tinkering, cheerless piano in the second – sets the mood while sound effects of the wind and the sea plus physical trickery heighten the foreboding atmosphere.
One woman behind me gasped uncontrollably at one point when a door unexpectedly flew open.
The Signalman is set in 1880 and tells the story of a troubled signalman who looks after a stretch of railway line in a deep cutting. He strikes up a friendship with a traveller who gets to learn of frightening goings-on in a tunnel next to the track.
Francis Evelyn's adaptation is at times wordy but retains Dickens's passion for the spoken word which characterises his works. The dénouement is clever and unforeseen; it is the better written of the two plays.
Naturally both need a good cast to get the most out of the stage versions and two stalwarts of British acting do just that.
Seventy-four-year-old Jack Shepherd is a slightly eccentric professor in Oh, Whistle and presents a credible descent from a man who does not believe in the supernatural to one who is totally troubled by events after blowing the unusual whistle. He gHe gives the impression he is saying his lines for the first time as he is absorbed by the character.
His portrayal of the signalman is just as impressive: this man believes in the supernatural yet struggles to come to terms with what he sees and hides a startling secret.
Terrence Hardiman who is 77 is assured as both Colonel Wilson in Oh, Whistle and the traveller in The Signalman, on both occasions proving a perfect foil for Shepherd's disturbed characters.
Both give worthy performances and are well supported by Dicken Ashworth, James Morley, Jenny-May Darcy and Greg Fitch.
Lunney's sets are fabulous, particularly for The Signalman with its realistic signal box and mysterious tunnel which gives a palpable sense of peril.
Occasionally the pace is slightly sedate as Lunney endeavours to increase the tension to its maximum. There is also a visual effect towards the end of The Signalman which does not have the desired impact.
Overall, though, these two plays are a good combination and show that in the 21st century there is most definitely a place for ghost stories if they are as well acted and produced as this.
Reviewer: Steve Orme