Oklahoma
Music by Richard Rogers, Book and lyrics by Oscar Hammerstein II, based on the play Green Grow the Lilacs by Lynne Riggs, original choreography by Agnes de Mille.
Chichester Festival Theatre
Festival Theatre, Chichester
–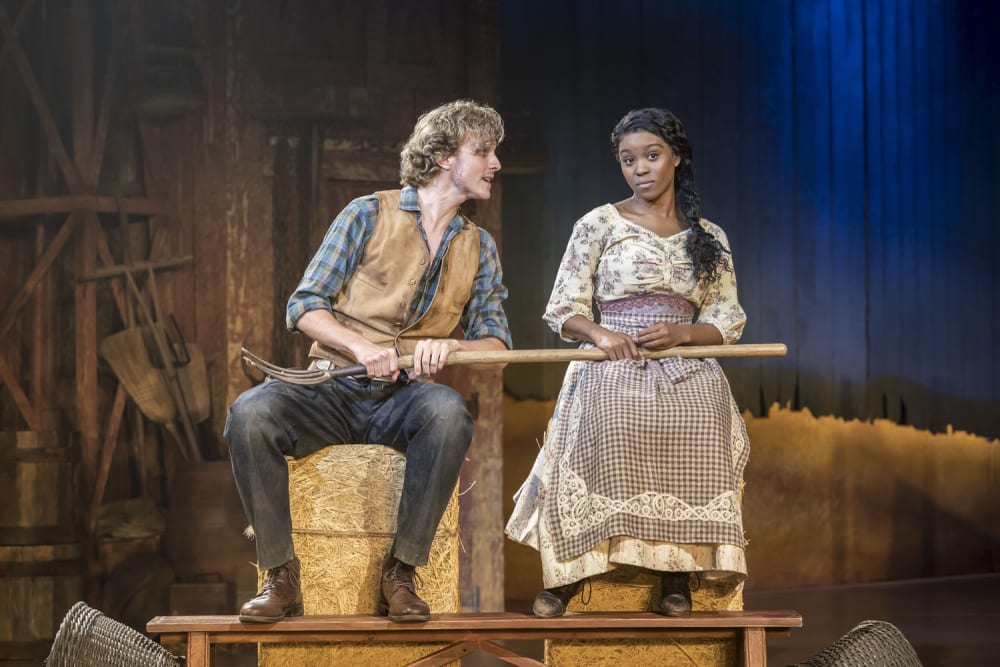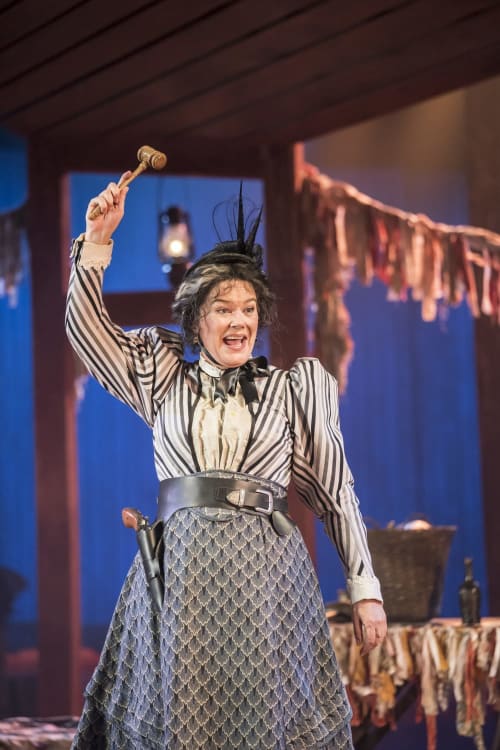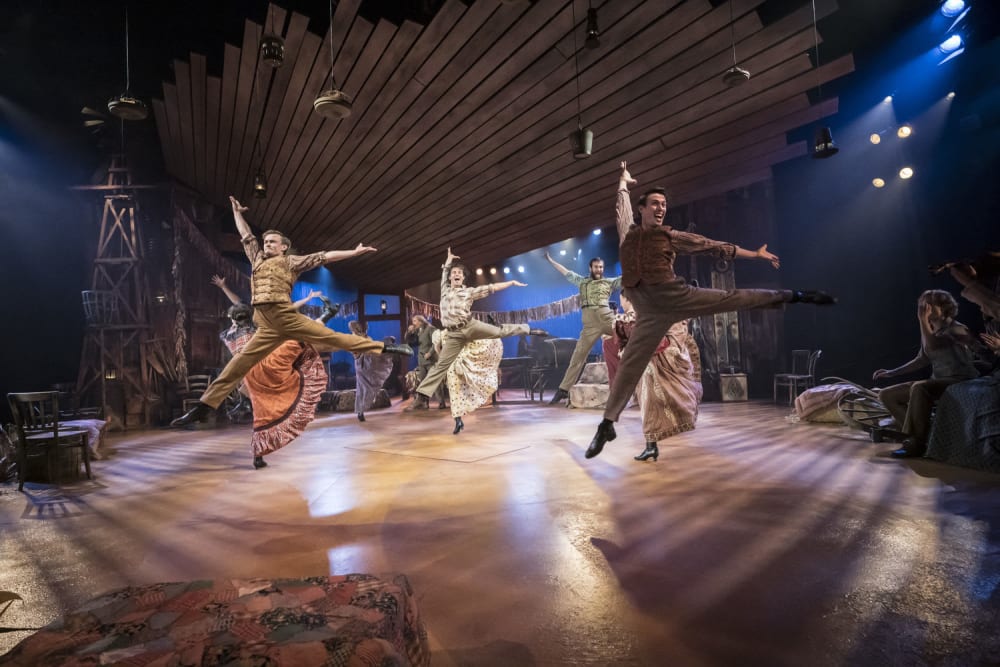 Who would not be uplifted by this exuberant revival of Oklahoma, the first musical to put the story first and let the songs follow—and what songs, what music! From the moment cowhand Curly appears rejoicing with "Oh What a Beautiful Morning", we are swept into the story of blossoming young love with he and Laurey too stubborn to admit their attraction, and Laurey's Aunt Eller on hand to give advice. "The Surrey with the Fringe On Top" is how Curly says they will all go to the box supper, if only Laurey will agree.
Amara Okereke is an adorable Laurey who excels at portraying the emotions of a young girl on the brink of adulthood and who sings melodiously as well as being a fluidly sensuous dancer, while Hyoie O'Grady, hardly out of drama school, is a cool, charismatic, handsome Curly.
The time is early 1900s and we are in 'Indian Territory' so Aunt Eller is a crack shot with a rifle, keeps a gun to hand and even has to 'tote that bale' in the manner of pioneer settlers, but Josie Lawrence is well up to the task, giving us a woman very much in charge of proceedings but not without a sense of humour.
There are so many interesting characters in the show and this well chosen, fantastically talented and dedicated cast make the most of every one. Scott Karim is a larger than life, and very funny, Ali Hakim, the Persian travelling salesman who flirts with the ladies but is desperately avoiding marriage to Ado Annie, the girl who "Can't say No" (equally funny Bronté Barbé). Her boyfriend, soon to graduate Isaac Gryn as Will Parker, has just come back from Kansas City where "everything is up-to-date" and her father Judge Andrew Carnes (superb portrayal by Nicolas Colicos) keeps a watchful eye on his wayward daughter, but has an equally hard time with "The Farmer and the Cowman" insisting "territory folk should stick together" while fights frequently break out with the two groups at odds. Lyrics, stories and songs are totally interwoven and meaningful while often producing plenty of laughter.
Oklahoma has its dark moments too. Curly trying to persuade the loner Jud Fry to kill himself is not the stuff of heroes and at times I felt very sad for Emmanuel Kojo's Jud, especially with his song "Lonely Room", yet he does have a sinister side too and Laurey, in her fear, does him a great disservice by not only sacking him but also telling him that no-one in the neighbourhood would employ him. He loses not only the love of his life but his livelihood with it. Not surprisingly, he surfaces again ready for a fight.
Set, costume, choreography and music all blend perfectly and the dancers are fantastic with director Jeremy Sams keeping the pace hot and often frantic. The biggest surprise is the dream sequence at the end of act 1 which is most unusual, unexpected and surreal, beginning with the innocence of romantic love before erupting into a high octane nightmare of eroticism, and a lot of fire!
A large proportion of the audience stayed on in their seats to hear every last note played by Nigel Lilley's orchestra and the buzz of talk, laughter and enjoyment carried on into the night as we finally made out way back home. Need I say more?
Reviewer: Sheila Connor