Oliver!
Book, music and lyrics by Lionel Bart
Sheffield Theatres
Crucible Theatre, Sheffield
–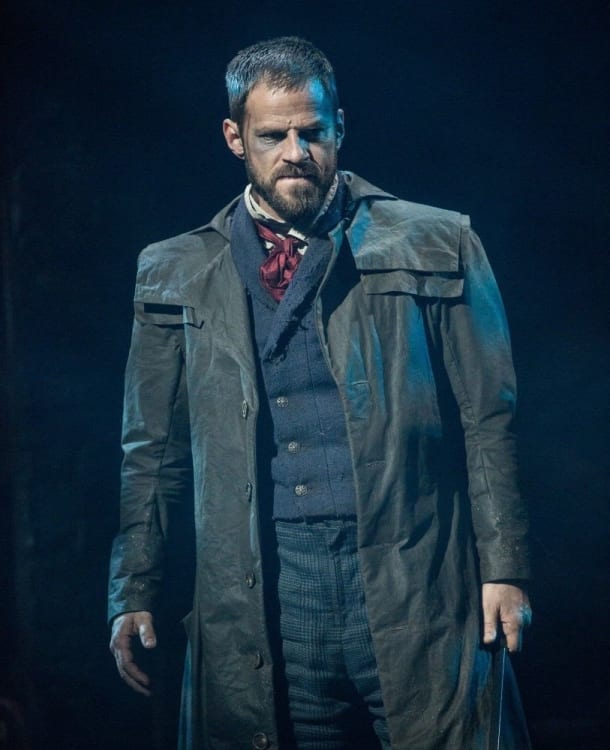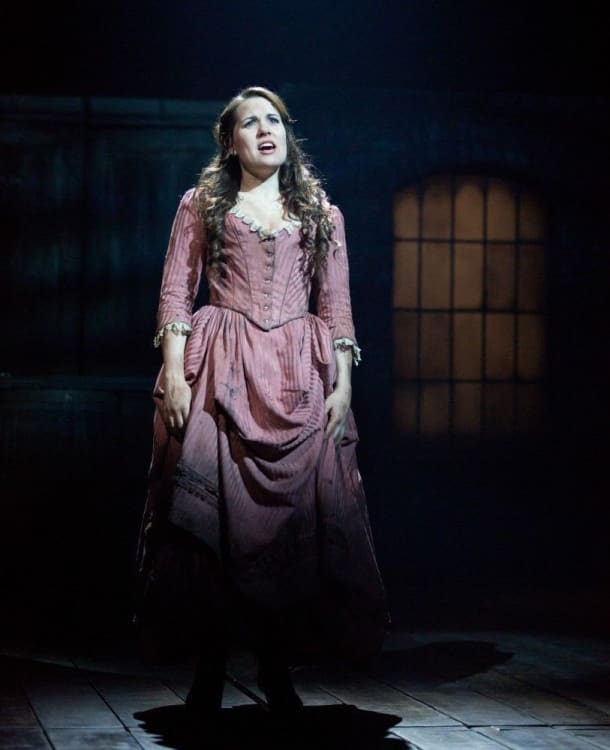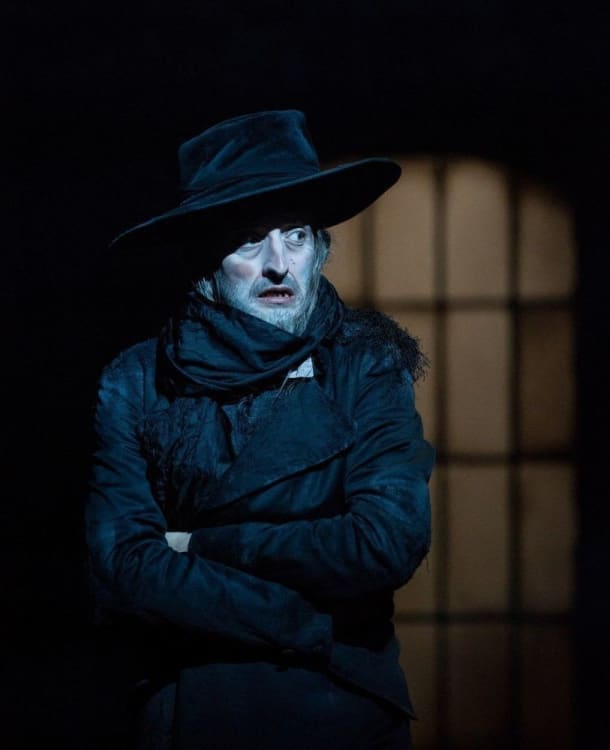 Daniel Evans displays his mastery of the musical in this high-energy, fast-moving Christmas show. A cast of over 50, half of whom are children from local schools, throw themselves into highly inventive song and dance routines to music that is familiar to everyone in the audience.
The look of the show is impressive: a huge back wall suggesting a decaying London tenement; a large open stage which accommodates full cast action sequences, and provides space for supplementary sets for smaller scenes; and appropriate, attractive period costumes for the many orphans, street children, ensemble and principal performers.
The direction, staging and choreography are endlessly inventive. A wonderful open market scene shows traders of every description, from orange sellers to butchers, who enter carrying large animal carcasses which they use as props in the dance. The attention to detail in the setting is impressive throughout, no more so than in the full cast ensemble dance sequences.
A musical based on a nineteenth century novel has to identify the elements that will turn a complex account of social deprivation into an entertainment. Dickens has gone some way to help here, providing grotesque characters like Bumble, Sowerby and Fagin, who easily translate into comic stage characters. But there is always a bite to Dickens's satire, and a nastier side to the comic grotesques, which is not often reflected in the adaptation, or the music.
So, a scene showing half-starved orphans, including Oliver's famous phrase, "I want some more" is accompanied by the cheerful production number, "Food Glorious Food" and the exploitation of London street children by Fagin is represented by "You've Got to Pick a Pocket or Two". Even the plangent "Where is Love" and Nancy's "As Long as He Needs Me" sentimentalises Oliver's emotional deprivation and Nancy's acceptance of a brutal and ultimately destructive relationship.
This production works best when the principal actors enrich their roles by exploring the darker side of their characters. This is relatively straightforward for Ben Richards as Bill Sikes, who comes over as a convincingly violent and frightening psychotic, but Tom Edden as Fagin is less well-served by the book, and, despite enjoyable comic business, misses the concealed violence and obsessive greed of the original character.
The book is even less helpful to Hayley Gallivan, a healthy-looking Nancy, who gives a wonderfully cheerful, energetic performance in "Oom-Pah-Pah" which ignores the fact that she is a brutalised young prostitute in a dangerous relationship with Sikes. Gallivan is outstanding throughout and finds another dimension to her performance in later scenes of the second half, when her conscience moves her to restore Oliver to his grandfather.
But Oliver, the musical, is not Dickens's novel, nor the 1948 film version starring Alec Guiness as Fagin. While I am sure that these sources, as well as others, have informed this production, there is no getting away from the fact that Bart's musical is essentially an entertainment which provides an opportunity for enjoyable songs and plenty of exciting dance routines.
On the night I saw the show, Oliver was played by Jack Skilbeck-Dunn, a year 7 student from a local school, and the Artful Dodger by Jack Armstrong, who already has a number of theatre appearances to his credit. They were amply supported by girls and boys from the Blue Team, youngsters drawn from the Sheffield community.
Skilbeck-Dunn is a charming, likeable, innocent Oliver with a lovely voice and good dance skills. He should be encouraged to think harder about his reaction to Nancy's brutal stage murder, or moved further away from it. Armstrong is a cheeky, convincing Dodger, with strong performance skills. The Blue Team entered into the ensemble dance routines with enormous enthusiasm and flawless accuracy.
This is a Christmas treat for the whole family, a thoroughly enjoyable evening in the theatre.
Reviewer: Velda Harris