Oliver!
Lionel Bart
Grange Park Opera
The Grange
–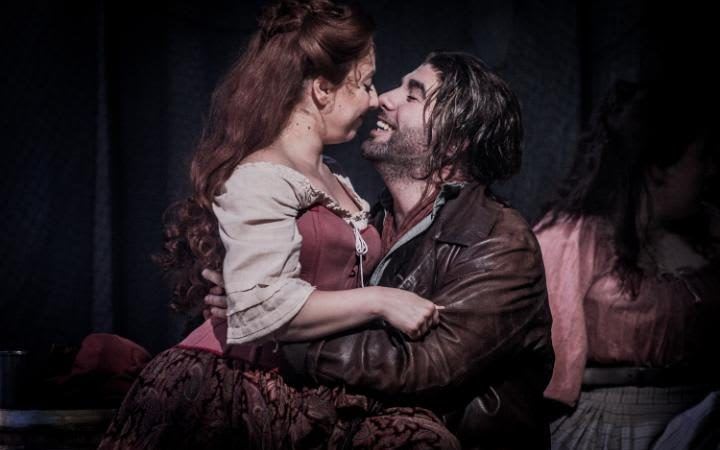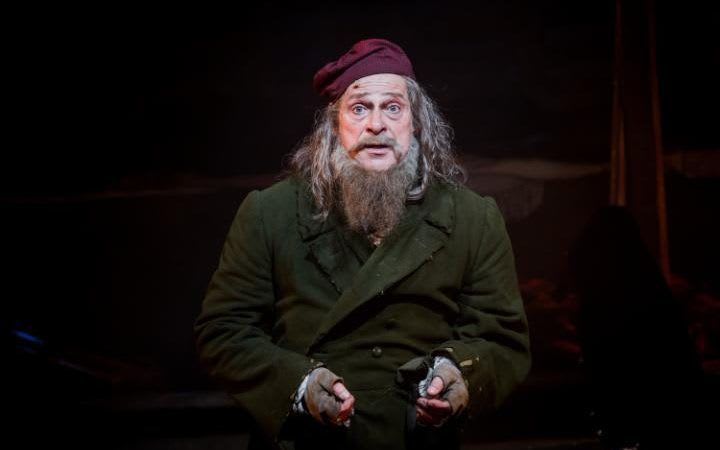 Grange Park Opera once again moves away from its usual fare to offer the musical Oliver!.
It's a casting directors nightmare: the stage is filled with a chorus of 22 children, plenty of principles, two child leads and a dog onstage. Despite the potential pitfalls, Grange Park pulls off a invigorating evenings entertainment.
Lionel Bart's musical is famous after the 1968 movie and, more recently, Andrew Lloyd Webber's hunt for Nancy on the BBC. Despite knowing all the songs word perfectly, I had never seen the stage show. Regardless of the excellent performances from all involved; the first half feels clunky; Lionel Bart doesn't give us enough emotional thrust between the famous numbers. Thankfully, post interval, the show flows much better and my love of Oliver! is restored.
The Children's Chorus are outstanding. Richard Kent (designer) delivers a slice of Dickensian London and Director Jean-Pierre Van Der Spuy keeps the action bustling through the workhouse and London streets. Choreographer Lizzi Gee's slick routines for the ensemble numbers keep the chorus on their toes with vigorous dancing from all.
This is a toe-tapping rendition of Oliver!. The GPO show band excels under conductor Adam Rowe.
Charlie Barnard (Artful Dodger) shines as the cheeky leader of Fagin's Gang and Wesley Kent Hargreaves performs a dazzling professional debut as Oliver.
Simon Keenlyside is a charming Fagin. Vocally, he makes the role his own and is a pleasure to watch. His Fagin is slightly softer round the edges than expected, but this makes the contrast with Bill Sykes more apparent. The role has operatic heritage—the first Fagin ever cast was Ron Moody, who auditioned with "Nessun Dorma".
Nancy (Jodie Jacobs) reigns supreme, vocally arresting and a consummate actress. She is precise and clear in every scene, covering with admirable dexterity a range of moods. Her high energy performance of "Oom Pah Pah" makes a rousing start to the second half, before turning on a sixpence to deliver an emotionally wringing "As Long As He Needs Me".
After a joyous evening, it's no surprise that a standing ovation was given. A triumph.
Reviewer: Louise Lewis