KlangHaus: On Air

KlangHaus
Royal Festival Hall
–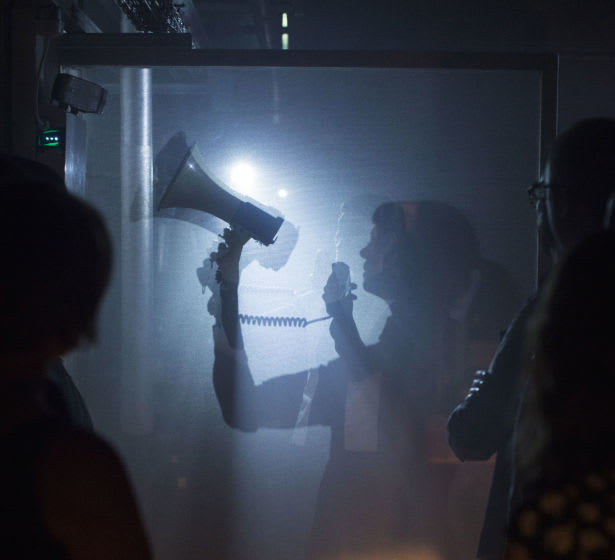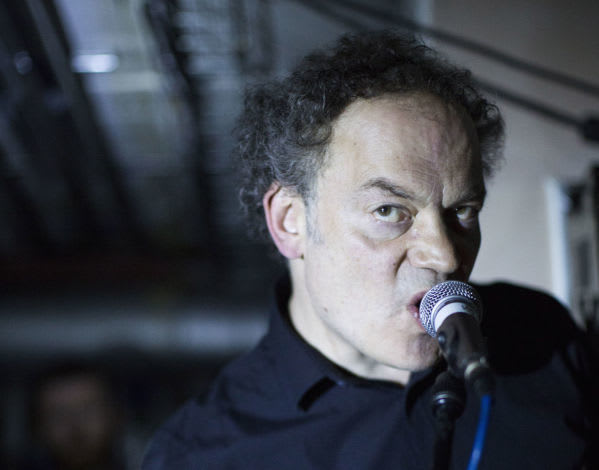 "Part gig, part live art installation and totally theatre" says the publicity for this site-specific performance in the Royal Festival Hall. KlangHaus is not only sound and art, an essential ingredient is the building on which it provides a new insight.
From gathering at the ticket desk meeting point and reaching the place where the show starts, the audience gets briefed three times about going to the toilet now 'cause the show is an hour long, warned that there will be darkness, low things to duck under, things to step over, very loud noises (earplugs provided if needed), along with assurance of staff there to help if being high up or in closed spaces causes problems.
It does make you wonder what you are in for but really it is just the super-caution that's the result of today's Health & Safety strictures. However, for those used only to conventional pop concerts and theatre, some warning is necessary and the ban on high heels and sandals is logical.
KlangHaus is the collaborative creation of Norwich band The Neutrinos and visual artist Sal Pittman. In recent years, The Neutrinos have explored playing in unusual venues and an earlier version of KlangHaus in a former animal hospital gained plaudits in Edinburgh in 2014. This new version explores the iconic 1951 Festival building's very innards.
On a blue stairway, singer Jon Baker gives a gentle welcome, softly singing US Secretary of Defence Donald Rumsfield's complex 2002 comment on the Iraq situation about known knowns, known unknowns and unknown unknowns—the ones we don't know we don't know. Deceptively charming but perhaps ominous though if KlangHaus is supposed to carry a political message in its songs or Sal Pittman's projected images it is too subtle and swamped by the sensory experience.
Bold, sonorous drum beats, not quite klangs, lead up more stairs and through a door labelled "Tank Room". Now, entering the body of the building, there begins a musical promenade that follows its arterial system, the complex maze of pipes and ducts that distribute heating and ventilation.
Silhouettes and projections, clouds, patterns, airplanes, bright lights and darkness beyond and around you, an industrial shadow, heavy metal drumming, a trumpet, a loud-hailer, a scat duet from Mark Howe and Jon Baker who've just pushed into the middle of the compact crowd, a bright number from gyrating, crystal clear voiced Karen Reilly. It is all happening among and around you. Was I the only one who felt the urge to participate, to respond to the movement and the invitation as she edged her way past me? I hope not every audience is so restrained.
For regular followers of immersive site-specific theatre, this won't seem so surprisingly innovative as some critics found it in Edinburgh but it is inventive. For me, the highpoint is an intimate, entirely acoustic set packed up close on benches under a very low ceiling. It is a bringing together, a sharing that is a perfect piece of theatrical planning and timing. Then there is a release from confinement out into air, out onto the roof and the panorama of London.
There is no plot here, no play, but with sights sometimes restricted to glimpses, other things pressed up against you or beneath your feet, this is thought-out theatre as well as a great gig.
Reviewer: Howard Loxton