On Approval
Frederick Lonsdale
Jermyn Street Theatre
–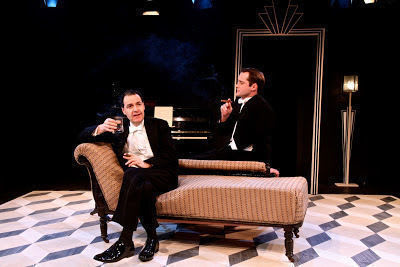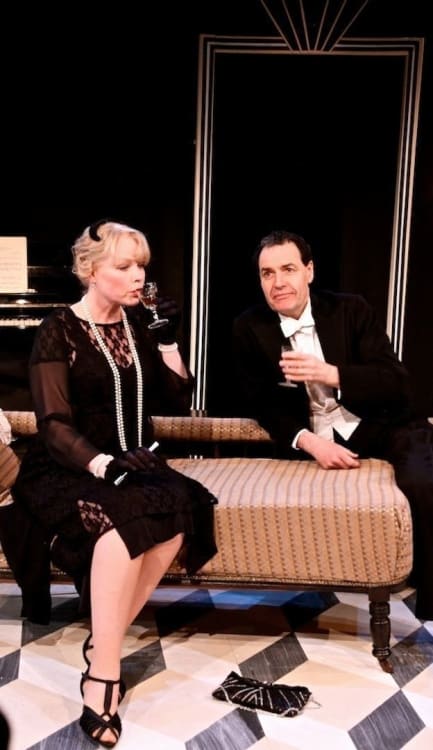 Given the media's current focus on women in power, including tributes and take-downs of Maggie Thatcher (like her or leave her, the lady had brass balls) Julia Pierson's ascent as the first female director of the US Secret Service and the wealth of women hell-bent on 'leaning in' for big money à la Sheryl Sandberg, there couldn't be a better time to spend an evening with two men in search of sugar mommies. It turns out that in Frederick Lonsdale's play On Approval, smartly staged by Jermyn Street Theatre, the road to 'kept man' status is rife with obstacles.
Written in 1926 and later adapted for the cinema, On Approval steeps audiences in the zeitgeist of the twenties, when women were ushering in big changes and men were negotiating what it meant to follow suit. With suffragettes' successful campaigning for equal voting rights in 1928 and the Great War's influx of women into the workforce, Lonsdale's comic story of two wealthy women looking to 'test drive' potential husbands captures the nascent shift in traditional gender roles.
Played here by Louise Calf and Sara Crowe, Helen Hayle and Maria Wislake are opposites: the former is dedicated to ridding her suitor of his selfish streak while the latter is the unknowing victim of her own ridiculous and highly comic narcissism. During Helen and Maria's month-long stay in Scotland for a trial run with their suitors, these inconvenient truths become increasingly evident.
Directed by Anthony Biggs, On Approval moves at a tight pace and makes the most of Lonsdale's Coward-like comedy. All four actors are strong; nonetheless, on the production's second night, Crowe didn't hit her comic stride until act 2. For her part, Louise Calf has a magnetic 'it' factor on stage, certainly an actress to follow in future. Peter Sandys Clarke is perfect as the self-involved and spoiled Duke of Bristol while Daniel Hill is a delight as George, the infinitely likeable underdog wooing Maria.
Costume and set designer Cherry Truluck deserves credit for evoking the glamour of the twenties in act 1, particularly through an exquisite gold gown and the delicious art deco touches featured at Helen's home. In the second act, Truluck turns the tables and demonstrates her delightful sense of humour to visually craft a Scotland peppered with tartan knits and bright kilt socks. Most impressively, however, is Truluck's use of the Jermyn Street Theatre's small playing space to effectively evoke both cocktail night chez an heiress and the kitsch of a Scottish cottage getaway while still giving the players ample run of the stage.
Like an indulgent beach read, On Approval's plot offers no huge surprises and, just as your interest begins to wane, the epilogue saves the day. At a tight two hours with intermission, Lonsdale's take on the twenties makes for a light but enjoyable evening out whether on the lady's dime or the gentleman's.
Reviewer: Melissa Poll