On Corporation Street

HOME & ANU Productions
HOME Manchester
–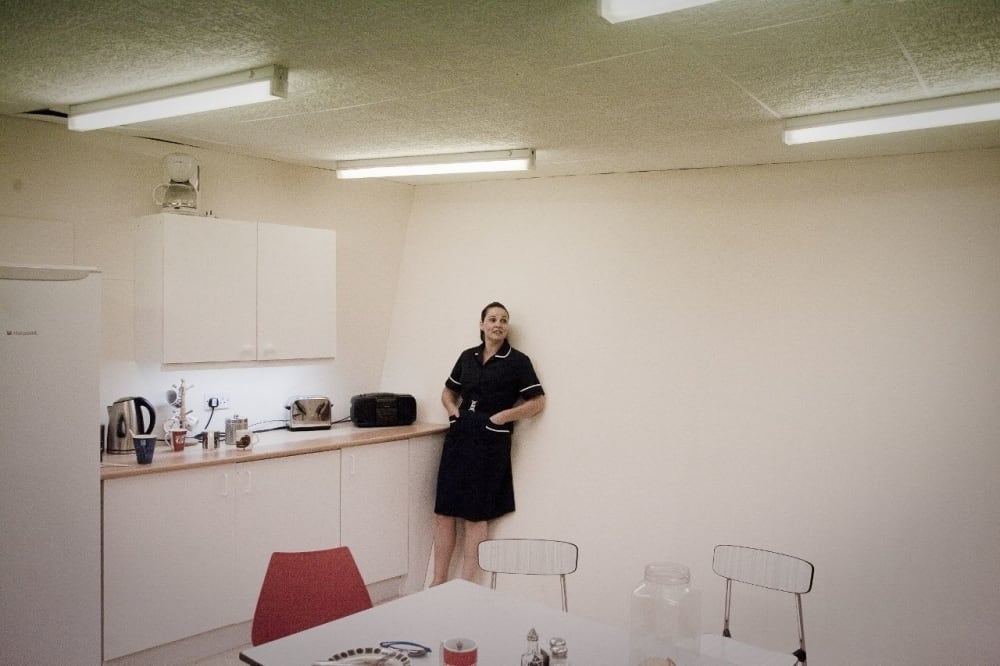 Twenty years ago, almost to the day, the largest bomb ever to explode in mainland Britain took out several major buildings in central Manchester during a busy shopping Saturday. Amazingly, no one was killed.
Irish theatre company ANU wowed Manchester audiences a couple of years ago with its immersive production Angel Meadow, based on stories of conflict between Irish and Italian immigrant workers in Victorian Manchester but performed as modern stories, closely interacting with the audience. Taking on an event in living memory which is bound to have affected many people watching is rather more of a risk than taking little-known tales from local history.
We start off in the auditorium of Home's main theatre, where there is a white van on stage and a woman with her shopping bags. The rest of the cast step out of the audience to join a dance / physical theatre representation of the bomb exploding, at the culmination of which an alarm goes off and we are told to leave the building (this feels a little contrived). The audience has been split into small groups, each of which goes on a different journey, seeing different parts of the story or perhaps the same things in a different order.
The group I was in went up in the lift (not usually advisable during an emergency) to listen to testimonies over headphones, hear separately from two of the men responsible for planning the bombing, listen to a bride who saw the bomb as a "sign", be offered a brew from an Irish nurse who worried that all Irish people in Manchester would be persecuted (the exit the audience takes from the room is very impressive) and watch a solo dance from what appears to be a mannequin come to life—this last one makes some sense if you read the programme.
Between, groups of spectators are passed on to the next scene by actors or are shuttled about by groups of soldiers. There is some remarkable scenic design (Owen Boss) in the various locations backstage at Home and the coordination of all of the elements of Louise Lowe's production is extremely impressive.
However the whole thing feels like a few bits and pieces that don't amount to anything substantial. The bomber's voice was one that I hadn't heard before in relation to this event, and the nurse presented an interesting perspective, but the bride's monologue didn't have a great deal to do with the bomb at all and the movement pieces went on a bit too long without saying very much.
Ejecting the audience out into the street at the end was very effective in Angel Meadow, but here there wasn't the same build-up of drama to make it effective, resulting in a streetful of confused people wondering where they were supposed to go next.
I'm sure I wasn't the only one there with strong memories of the bomb and its aftermath. There are some interesting stories and staging ideas in this production, but there wasn't much that I didn't already know in the bits that I saw and so it felt a little superficial.
Reviewer: David Chadderton