On the Other Hand, We're Happy
Daf James
Paines Plough
ROUNDABOUT @ Summerhall
–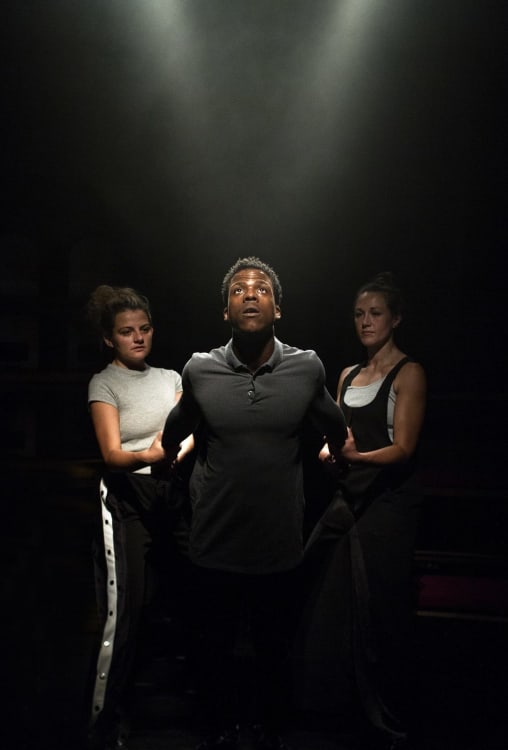 Josh and Abby meet as schoolchildren. His dog has died and she has lost her dolly. Love at first sight? They grow up together. They fall in love. They marry.
But they cannot get pregnant. After extensive discussions, they agree that adoption is the answer. And just as three-year-old Tyler comes into their lives, Abby is gone. The system plays itself out and single dad Josh has an opportunity to adopt Tyler and meet her birth mother.
It's an elaborate and winding story, sad and painful and funny. Here again, Paines Plough has adopted a script by Daf James perfect for their actors and director. Toyin Omari-Kinch plays the guileless and vulnerable single dad. Charlotte O'Leary and Charlotte Bate each take on different roles. All three rotate through On the Other Hand, Daughterhood and Dexter and Winter's Detective Agency. And polished by the familiar, frenetic and elegant directing style of Stef O'Driscoll. This is Paines Plough at its best.
Reviewer: Catherine Lamm