On Tidy Endings / Safe Sex
Harvey Fierstein
Tristan Bates Theatre
–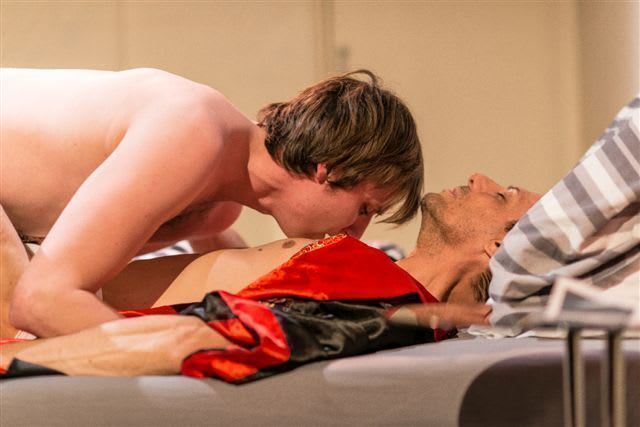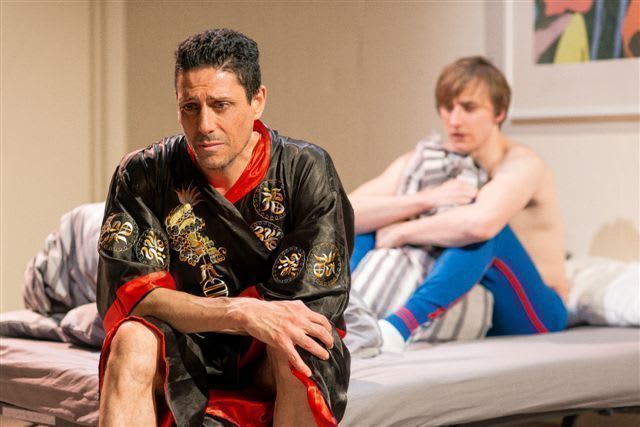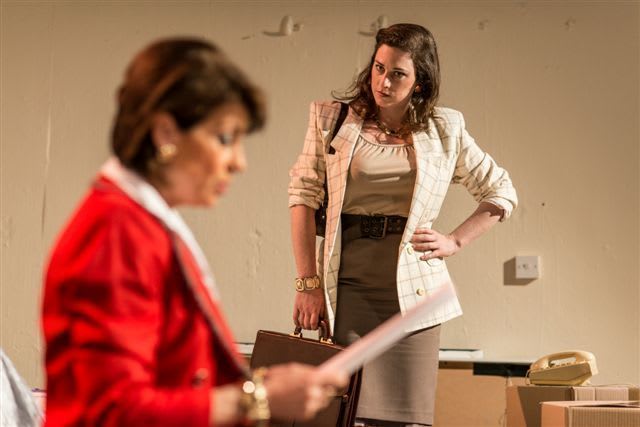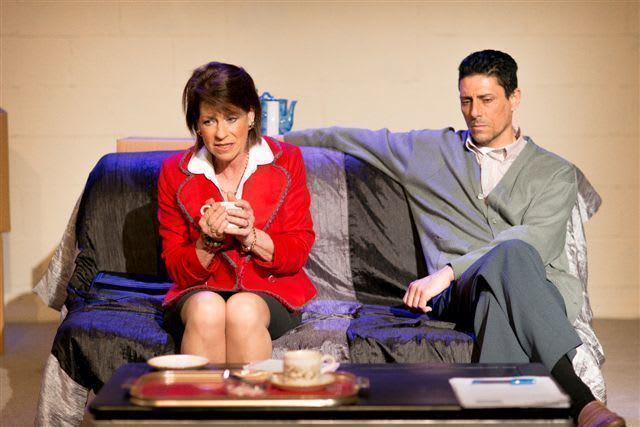 These two plays from Harvey Fierstein's Safe Sex Trilogy were written more than 25 years ago but are only now getting their London premières.
Written as a response to the realities of the AIDS plague, it is a sobering reminder of just how long it has been with us and how long since we had to learn, as Ghee in Safe Sex puts it, "we can never love as before."
AIDS may no longer be an automatic death sentence (at least in Europe and north America) where life-sustaining treatment is now possible but, straight or gay it has changed attitudes to sex, fidelity, relationships.
The first of these plays, Safe Sex, is about two men getting back together after a break in their relationship, knowing they have both had other liaisons. Fuelled by the fear that followed the realisation of what HIV then meant and how it was transmitted, it captures the panic prevalent when it was written but is about much more than that.
Fierstein sees how AIDS united gay men, particularly in seeking rights, and at the same time exposed them, no longer an unnoticed secret world, but he is also dramatising the difficulties that can face any lovers in handling different demands and expectations.
Exploring aspects of fidelity, jealousy, spontaneity and personal hygiene, he is frequently funny as well as being extremely honest. This is a man who understands how relationships work and fail to work.
From its first frenzy of passionate stripping in the dark, this is an edgy confrontation between C J de Mooi's Ghee and Cole Michael's Mead that is a roller-coaster of bedroom emotion that director Dan Phillips ensures keeps its precarious balance.
On Tidy Endings presents the aftermath of the death of an AIDS victim at a time when people were still too scared to even enter an AIDS ward. Two people he loved meet to sort out legal left-overs: his ex-wife of 16 years and mother of his son, and his male lover who shared the last three years of his life.
With a brief appearance from Emma Blackman as a tactless lawyer producing the documents they both have to sign, encouraging client Marion to pursue her claims and after the dispatch of son Jim (Daniel Purves) to visit a neighbour, this becomes a meeting between Deena Payne's Marion and the Arthur of C J de Mooi. It is a difficult encounter that keeps taking new twists.
Both have lost someone they loved dearly and, if the ex-wife seems to be handling things better and the gay lover does it with less understanding, digging deeper reveals reasons. Fierstein writes with keen observation and great sensitivity and both de Mooi and Payne deliver splendid performances. It is a moving play from which one can learn a lot, especially about taking sides and jumping to conclusions. It is a pity we have had to wait so long to see it.
Director / producer Dan Phillips is offering this production in support of The Make A Difference Trust and is taking a collection at every performance. The MAD Trust raises funds from the British entertainment community and its audiences to support people living with HIV and AIDS and those in the entertainment industry facing hardship as a result of any long-term medical condition. The association with these plays is particularly appropriate.
Reviewer: Howard Loxton