On Your Feet!
Book by Alexander Dinelaris Music by Emilio & Gloria Estefan & Miami Sound Machine
Jamie Wilson and Gavin Kalin with Colin Ingram for InThetrem Huner Arnold, Marc David Levine, Eilene Davidson, Iris Smith, Josh Andrews for Kilimanjaro Theatricals, Carlos Candal and Curve
London Coliseum
–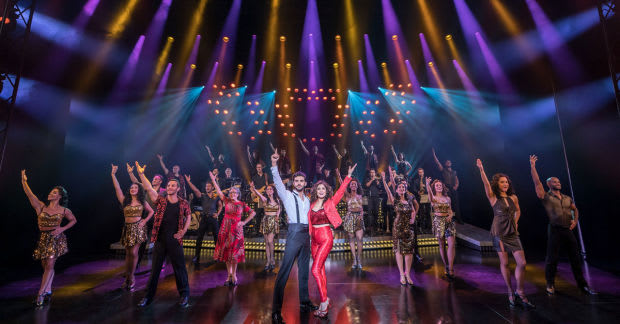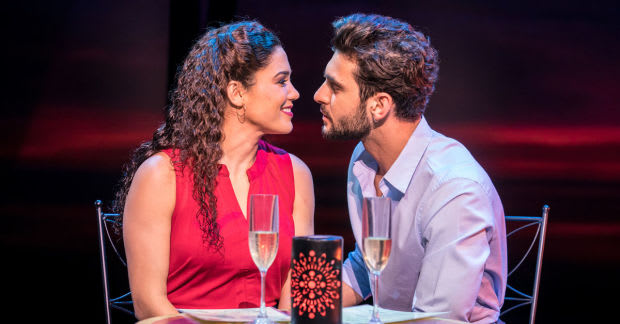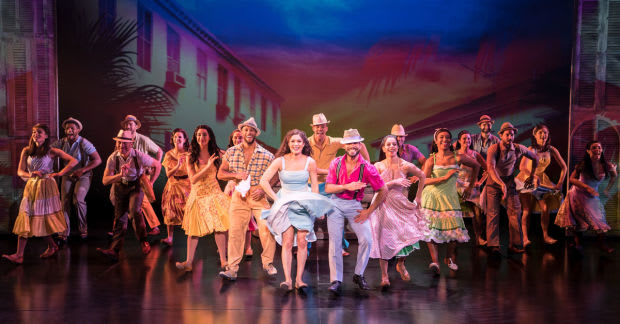 A juke-box musical that is trying to be a book, this is a fast-moving story of Latin pop Queen Gloria Estefan and her husband Emilio employing a parade of nearly 30 songs from their catalogue.
The insistent rhythms of the numbers and their full on delivery by Christie Prades as Gloria and George Ioannides as Emilio will no doubt thrill their fans as Alexander Dinelaris's book traces her life from being invited to sing with Estefan's band as a teenage Cuban immigrant still at college through growing success and their marriage to the terrible accident that could have brought her career to an end and her subsequent slow recovery.
An opening that is all flashing lights dazzling the audience sets the pattern for numbers bursting with energy with little opportunity for subtlety or choreographic originality. They are delivered by a company of accomplished dancers, but only late in the show does Sergio Trujillo's choreography become more varied and interesting.
At the performance I saw, the first to which press were invited, the band tended to be very loud, swamping the singers, a pity since in quieter numbers Prades and Ioannides showed they were well worth hearing.
The couple's life story is presented in a sequence of scenes that are largely domestic, in contrast to the explosive dance between which they are sandwiched which makes the show a little unbalanced, but the leads produce a chemistry between them that matches the feeling even though the account of their lives is given only in outline.
It would be interesting to know much more about the pressures within Gloria's family and their dealings with record industry bosses but the format does not really allow it, though there is a striking performance from Madalena Alberto as Gloria's mother and Karen Mann delights the audience as her comically larger than life grandma.
An attempt to get the audience on its feet in a conga didn't quite come off—another night it may do—but a rousing curtain call number did catch them up in its rhythm and send them home happy.
On the one hand, On Your Feet presents a succession of hot hits performed in front of the band or with projected settings, on the other a sequence of intimate scenes played often around trucked-on furniture and, though transitions are fast-moving, the contrast isn't comfortable. Rather than a thought-through musical, Jerry Mitchell's direction seems unsure whether it wants to be a play or a pop concert, but that clearly didn't worry the Estefan fans out in force.
Reviewer: Howard Loxton