Once On This Island
Book & Lyrics by Lynn Ahrens, Music by Stephen Flaherty
British Theatre Academy
Southwark Playhouse (The Large)
–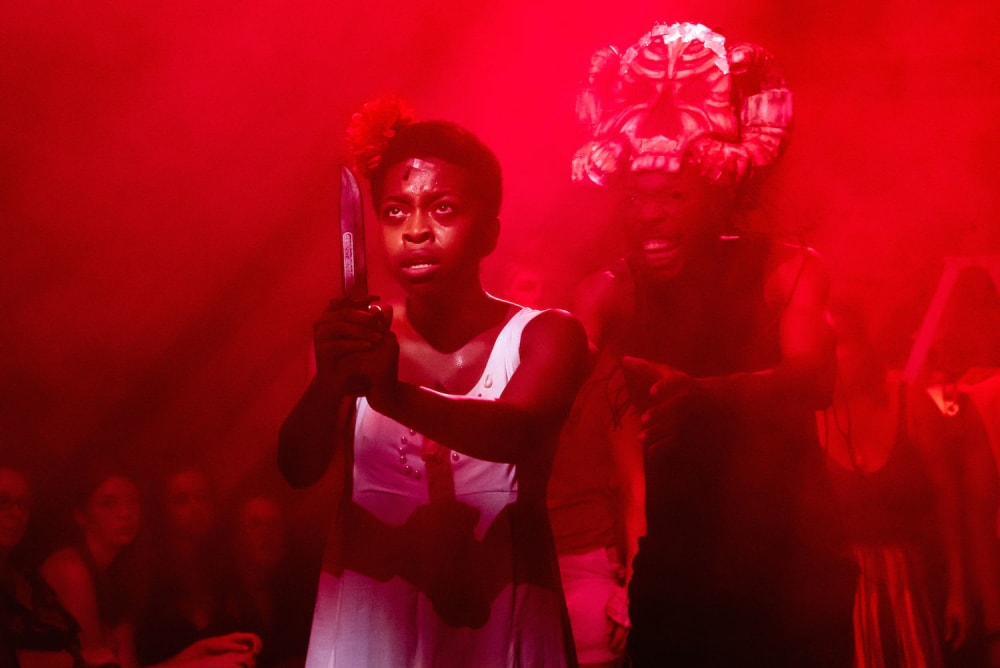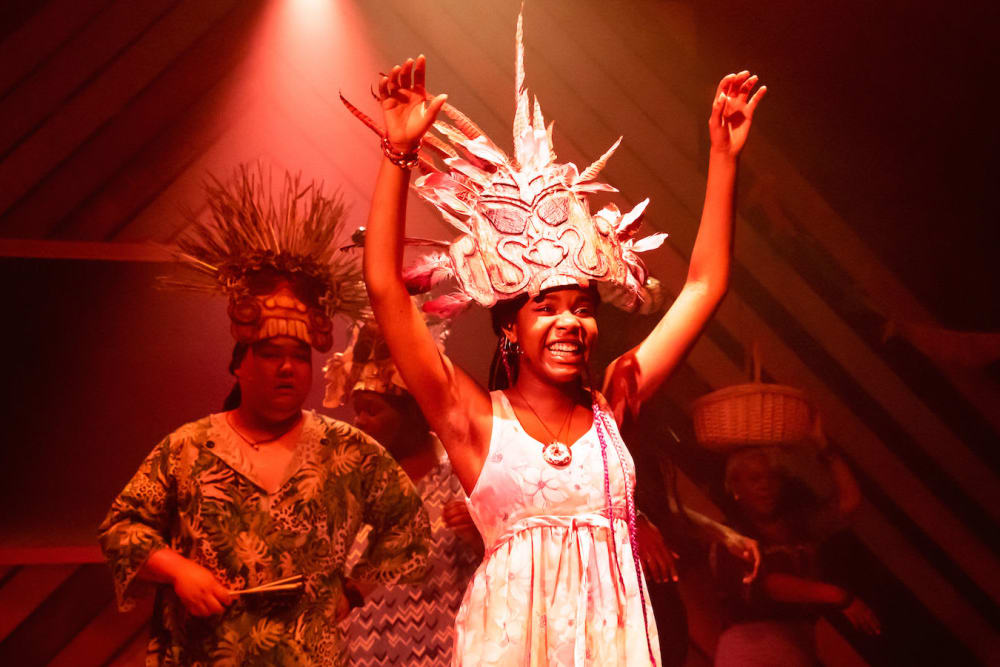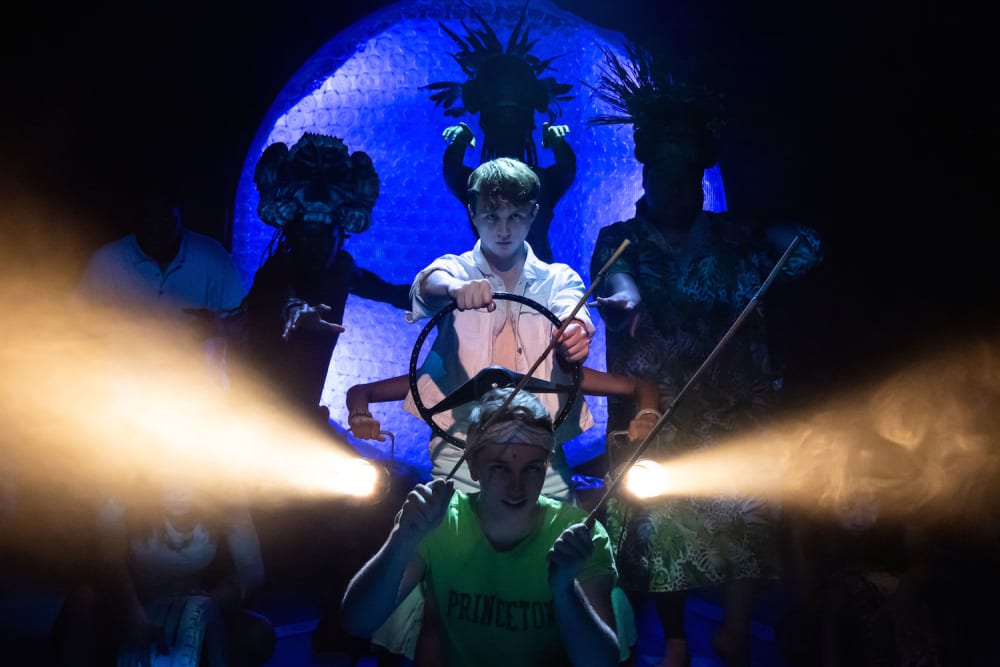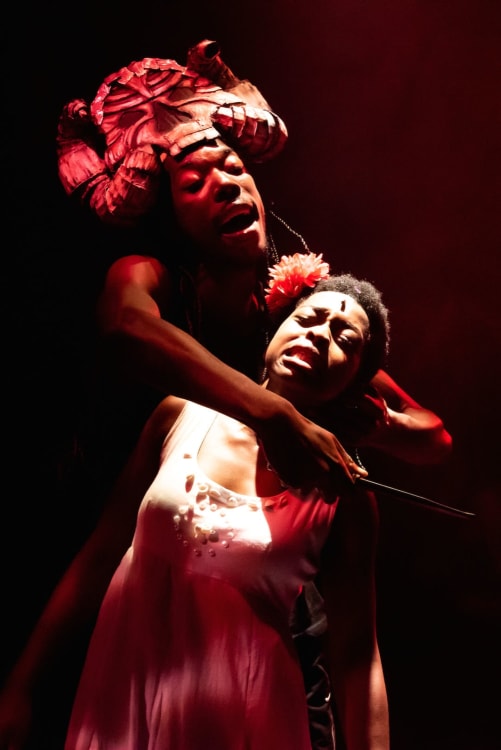 Adapted from Rosa Guy's 1985 novel My Love, My Love: Or, The Peasant Girl, this is a story of love across boundaries, a Caribbean version of fairy tales like that of The Little Mermaid.
The main story is framed as being told by villagers to comfort a little girl frightened by a storm which this production conjures up very atmospherically with lighting, music and dance action before the storytellers begin their tale of another little peasant girl, Ti Moune, who lives on the island of Haiti where the villagers revere Asaka, God of the Earth (Jonathan Chen), Agwé the Water God (Kyle Birch), Erzule Goddess of Love (Aviva Tully) and Papa Ge (Martin Cush) who is Death and celebrate them in song and dance.
Little Ti Moune is caught up in a similar tempest unleashed by Water God Agwé but the other gods help her climb a tree and escape the flood that could have drowned her and it is then that she is adopted by Euralie (Marie-Anna Caufaur) and her husband Ton Ton (Andre Beswick).
Grown up, she wants to be like the upper-class, paler-skinned descendants of French colonists who live on the other side of the island, which makes the gods laugh, but when she asks them to give her love, which she thinks is stronger than anything, there is a rain storm in which Agwé causes handsome grand homme Daniel (Sam Tutty) to crash his car so that Ti Moune (Chrissie Bhima) can find him and look after him. She offers her own life for his safe recovery; she has fallen in love with him and assumes that he loves her but Papa Ge has made a bet that Death will prove stronger than Love.
As the story of Ti Moune and Daniel plays out to its conclusion, unfolding yet another story of the curse Daniel carries, this young cast delivers non-stop 90 minutes of pulsating theatre. You can't always hear the words, they get drowned out by a too loud band (though they are otherwise splendid), but it is well sung and danced with vibrant energy by a company that's a mix of shapes, colours and genders. Their concentration on playing their characters can't hide the joy they obviously feel at being part of Lee Proud's colourful production which is packed with his lively choreography. That joy is infectious!
Bhima is delightful as Ti Moune and Tutty sings soulfully, the gods in their elaborate headdresses are given great personality and the whole company perform with precision (they have to in this tight traverse staging) bringing Caribbean vibrations to Southwark in Simon Wells's setting. A good night out, which could be even better if they sort out the sound.
Reviewer: Howard Loxton