Once Upon A Time... The Misadventures Of The Brothers Grimm
Abigail Anderson, Seamus Allen, Mark Dawson and Lauren Silver
Gonzo Moose in Association with Pegasus Theatre
The Drum, Theatre Royal Plymouth
–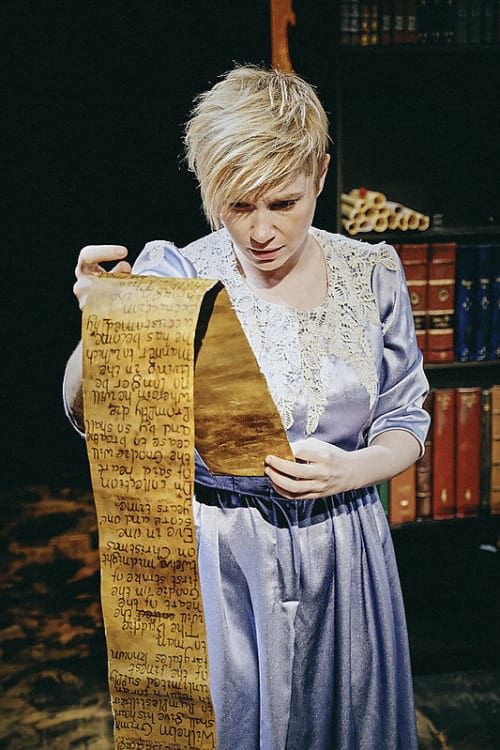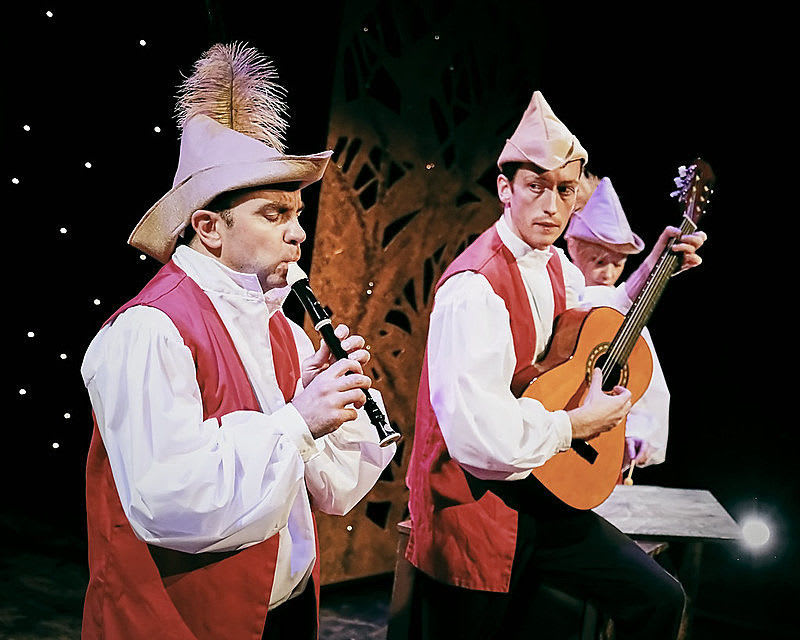 Blending storytelling, physical theatre and silliness is what Gonzo Moose has done for the past 20 years, and that is exactly what lies in wait for audiences on its 2020 tour.
With the Brothers Grimm (versatile duo Mark Dawson and Matt Jopling who also plays everyone else) in a race against the clock to complete their ultimate storybook (full of deformed psychopaths, cross-dressing wolves and taking advantage of drugged princesses primed to defeat the fluffy happy-ever-afters of rival Hans Christian Andersen), the Faustian deal struck with two-faced Rumpelstiltskin (cue thunder) comes back to haunt.
While the erstwhile brothers can hardly dress themselves without the help of a tight schedule and unable to leave the house, in a heartbeat, sister Lotte (the engaging Lauren Silver) takes up the challenge to follow the Rough Guide to Fairyland and enter the hallowed golden gates to find the key to avert disaster and death.
And therein lies chance encounters with storybook characters known and unknown, those who made the cut and the rejected. It's a land where madmen eat body parts; the Night Wind blows a sweet folksy melody; bears hand out maps and chocolate biscuits to cure all ills while the queen is up the duff and the king, although primed to catch any fallout, is not quite ready for fatherhood.
With the help of a giant ear, rescued elves and a mime sword, Lotte, with an awful lot of traipsing about the stage, overcomes the grim and grotesque in her quest to halt the cardiac chromometer.
There's some clever ideas, tremendous sleight of hand and superb choreography—and great acting (the mime prince sticks firmly in the mind), but there is a tad too much silliness and stiltedness, and too many 'knowing looks' at the audience.
Plenty of ingenuity, somewhat awkward audience participation, a sprinkling of magic and bucketfuls of blood. Interesting but clunky.
Reviewer: Karen Bussell