One Dream: the Beryl Marsden Story
Mike Howl Productions in association with Beryl Marsden
Epstein Theatre, Liverpool
–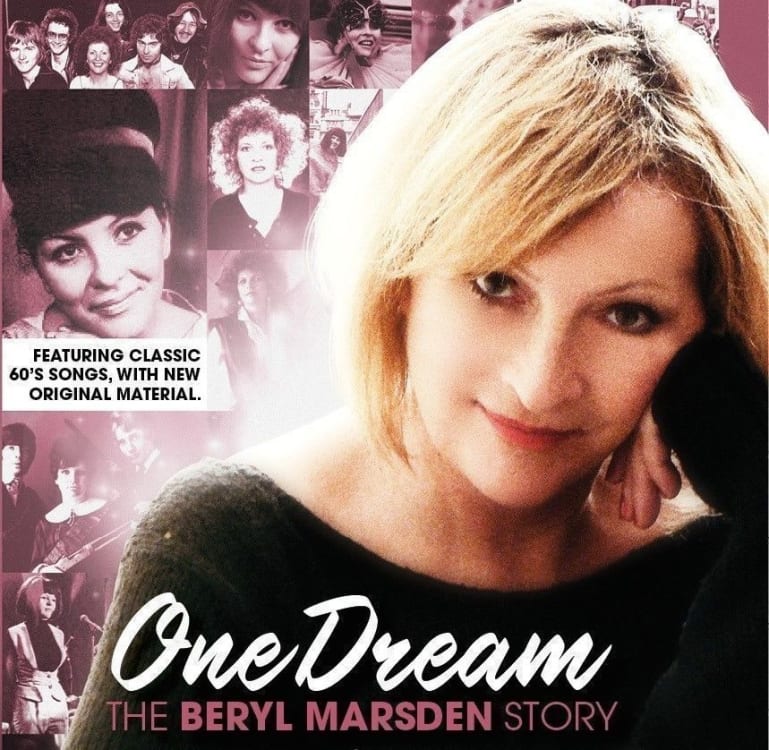 Beryl Marsden is a Liverpudlian singer who, for a while, rode the wave of the Mersey sound of the 1960s; playing the Cavern, supporting the Beatles on tour, and knowing and working with some of the heavyweights of pop music.
There's no denying that Beryl has had an interesting and far from trouble-free life, but too much in One Dream is effectively a public reading of her autobiography. Drama isn't just people talking—it's people talking to a purpose and with something at stake. Drama is about giving an audience the story through words and action, whereas too often One Dream opts for narration.
As one example of many possible choices, we hear (very briefly and via narration) about what surely must have been a key event in Beryl's relationship with her mother: returning from her first overseas job in Hamburg, pregnant at just 16 years old. The job of the dramatist is to put such confrontations on the stage, to subject the audience to the raw and recognisable emotions of that mother/daughter confrontation.
The first rule of dramatisation is 'show don't tell'. Writer Mike Howl seems to have forgotten or willfully ignored this, as scene after scene comes and goes to little apparent purpose, while too many key moments are left to the narrator, lurking stage right or left. Note to dramatists everywhere: a collection of interesting anecdotes does not a drama make.
In act two, Gillian Hardie assumes the role of Beryl, portraying her decline into alcohol-dependency and desperation. Released for a short while from the writer's on-the-nose dialogue, Hardie shows not only that she can act, but that she can deliver a song (in this case a moving new Beryl Hardie composition) with vocal punch and emotional truth. At this point we have a tantalising glimpse of what this show might have been: a genuine musical (ie a gripping story told through drama and song).
Francesca Davies, as the 14- to 16-year-old Beryl, exudes the restless stage energy and the powerful vocals of the young singer with a bubbly, cheeky charm. Gillian Hardie, once freed from the role of narrator, supplies equal commitment and vocal prowess.
The live band put in a solid professional performance and the cast as a whole are to be commended for soldiering on, despite persistent and significant technical problems with the hands-free microphones.
At times, the production feels under-rehearsed; some scenes are insufficiently blocked and too many lines delivered hesitantly. It's a big challenge to unite and facilitate a cast of ten in a drama with music and dance. Young director Sophie Tickle may feel, on reflection, that her time and energy should have been focused entirely on her cast, rather than taking upon herself the added demands and distractions of an acting role.
There's a special guest appearance towards the end of the show (no prizes for guessing who). It's good to report that Beryl can still belt it out. The number she shares with her two younger "selves" is one of the highlights of the evening.
Reviewer: Martin Thomasson