One Flew Over the Cuckoo's Nest
Dale Wasserman, from the novel by Ken Kesey
Sheffield Theatres
Crucible Theatre
–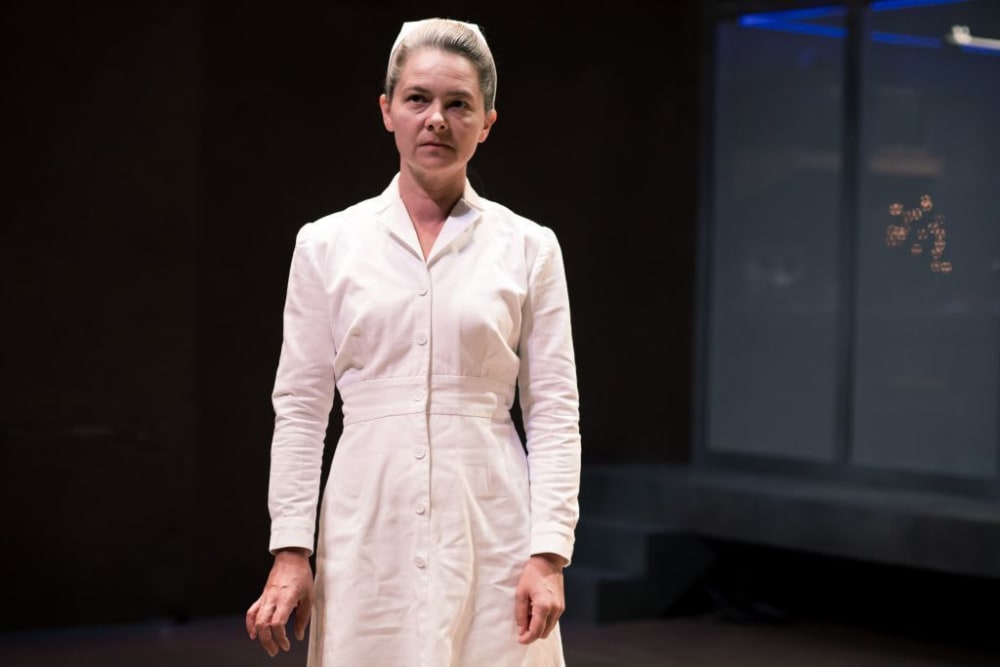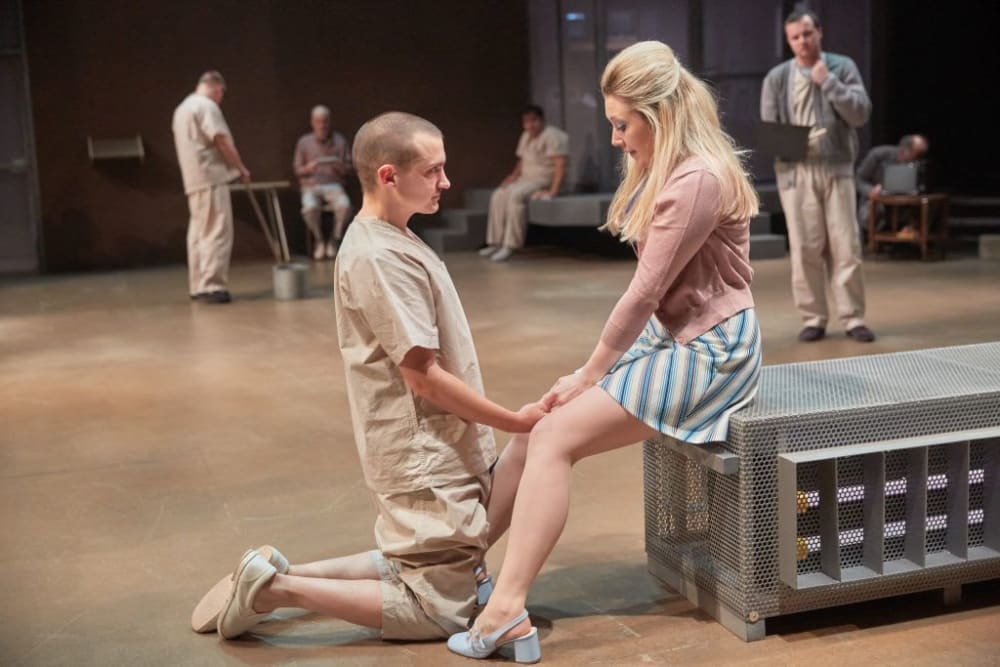 I have no doubt that Robert Hastie, now Artistic Director at the Crucible, is an exceptional director with a strong commitment to inclusivity in his choice of plays and the casting.
In this instance, two actors with minor physical disabilities give outstanding performances in which their talent shines through; and the role of a Native American Indian, traditionally played by a white actor, is performed by a man of colour.
The audience first sees a huge, characterless, clinical space, dominated by emptiness with no comfort or stimulus for the incumbents of the mental hospital to which they have been consigned, often voluntarily, because they can't cope with the world outside.
The psychiatric ward is dominated by the heartless and manipulative Nurse Ratched, a Goneril or Regan in a spotless white uniform, until McMurphy, a convict avoiding heavy labour, turns up and challenges the system.
Much credit must be given to Jenny Livsey who took over the role of Nurse Ratchet at short notice, went on with a script which she hardly used and was completely and convincingly on top of the characterisation.
In the crucial part of McMurphy, Joel Gillman is bursting with energy and his gradual energisation of his doped and suppressed fellow inmates is joyful to watch. Nothing better than a biter bit, though it doesn't last long and Nurse Ratched remains top of the pecking order.
As Chief Bromden, Jeremy Proulx is a huge physical presence, so important for the part, but also because his sonorous voice provides a narrative which explains events in the early stages of the action. A powerful moment occurs when this supposedly catatonic man raises his hand to support the rest in their wish to challenge Nurse Ratched's domination and watch the World Series on daytime TV.
The impressive thing is how well all of the minor roles are characterised. It takes a bit of time to distinguish them as individuals, but is very satisfying when all of the members of the ward, inspired by McMurphy, begin to re-discover and re-assert their own identity.
Most important amongst these is Arthur Hughes as Billy Bibbit, who starts off as a stuttering wreck, damaged by his mother's rejection and criticism, blossoms into a man about to have his first sexual experience, then reverts to a cowering wreck when Ratched threatens to tell his mother what he's done. A moving and versatile performance.
The first half of the play is compelling. The riotous watching of the World Series, particularly when Ratched turns off the power and they continue to watch an imagined game with whoops and cheers, is a splendid affront to her dignity.
The second half is a little flat by comparison. The party scene should have been equally outrageous but didn't quite get there and the two tragic events in the second half didn't seem to bite as hard as they should. It wasn't clear enough why the Chief decided that death was a better alternative for McMurphy than a vegetative existence and a final image of the Chief running for freedom on stage rather than disappearing up an aisle would have provided a more compelling reminder of what McMurphy stood for.
Associate Director Javaad Alipoor teases out the complexity of the relationships presented in the psychiatric ward and suggests a broader social context in which the freedom of the individual is constrained by the requirements of the state. He succeeds in his aim to entertain an audience while giving them a lot to think about.
Reviewer: Velda Harris