One For My Baby
Anthony Orme
Now You Know Theatre Company
theSpace on the Mile
–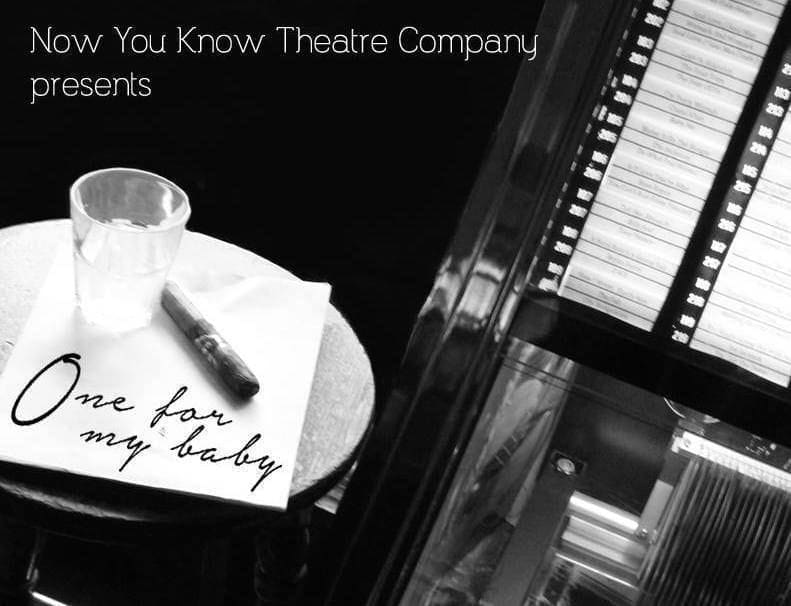 One For My Baby presented by Now You Know Theatre Company is an absorbing story about the tempestuous relationship between Frank Sinatra and Ava Gardner.
It is set in a bar with bartender Joe (Anthony Orme), who also wrote and directed the play, consoling Frank as he becomes more and more remorseful and very drunk following his painful split up with Ava. He is a man deep in grief.
There are two musicians, Colm Molloy on keyboards and saxophonist Monika Valkunaite, who play a haunting jazz accompaniment with some of the classic Sinatra songs and become the jukebox in the bar.
When a young reporter arrives desperate for just one story about their lives, we experience their world through a series of flashbacks.
It is 1953 in Palm Springs at the Paradise Lounge Bar when Frank meets Ava. Their tentative romance begins with some tender moments when Frank takes Ava on a romantic car journey which leads to their eventual marriage.
Ava's pregnancy does not impress the MGM studio as it's firmly against their policy and so they arrange for her to have an abortion. Frank's affair with Nancy creates much tension between them and the marriage begins to break up.
Holly Sumpton as Ava sings beautifully and gives a seductive, sassy performance. Matt Concannon is particularly strong as Frank with Ryan Heenan playing several characters with confidence and a lovely singing voice.
It's an intimate performance by a talented cast who delve behind the glamour and showbiz glitz to offer an insight into the private lives of these two megastars. Well worth seeing.
Reviewer: Robin Strapp