One-Hit Wonders
Sol Picó
Companyia Sol Picó
Viva Festival at Home, Manchester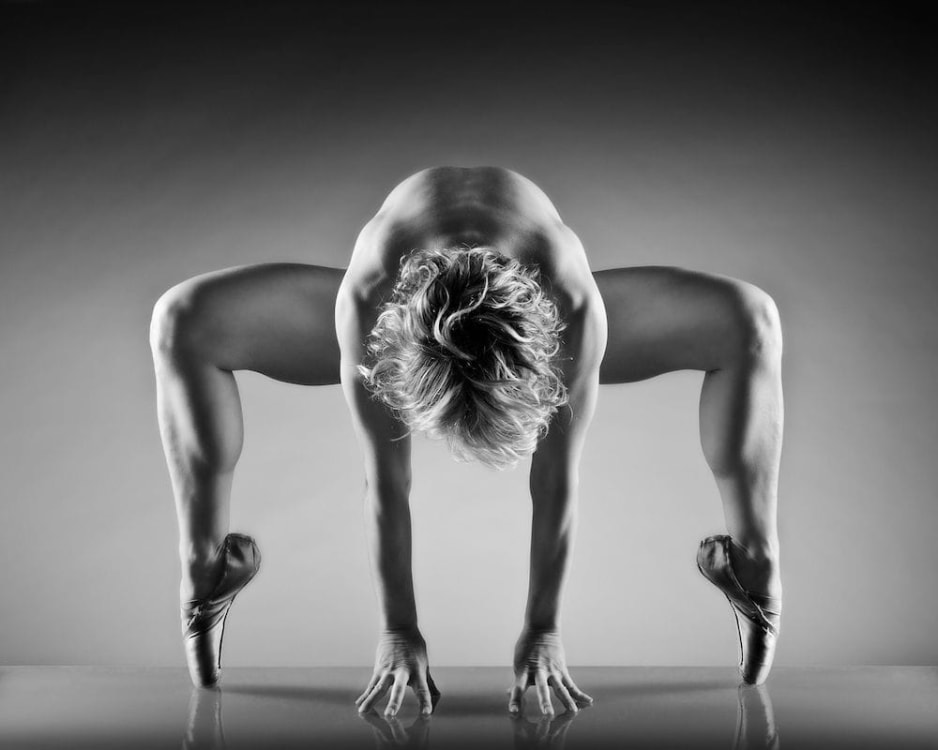 The inexorable onset of ageing forces all of us, in certain ways and at certain times, to face difficult questions. Few of us find growing old an easy journey.
But what if your livelihood, your whole sense of self, relies on control of your body—on your ability (via talent, technique and years of sinew-stretching hard work) to force your body to perform tasks, way beyond the scope of mere mortals, for your own fulfilment but also for their entertainment and applause?
Sol Picó's (more or less) one-woman show explores what the ageing process might mean for a dancer. She does it with wry humour whilst persuading us, more than once over the course of this one-hour show, that it is not yet time for her to hang up her ballet shoes.
It opens, house lights up, with Picó regarding the audience critically, from the wings. For a while, she struts, silently, around the stage, as if assessing whether we are worth her trouble. Then, she launches into a piece using three podia (stage left and right, and a taller one, upstage centre). At times, it seems like a struggle to control her movements—perhaps like a drunkard or, more likely, given the central theme of the evening, a dancer whose powers are waning.
In the following piece, Joan Manrique appears as a flight attendant, sliding into position, two aircraft seats, facing away from the audience. From one of the seats, Picó carries on a conversation with an invisible fellow passenger. Apparently, the woman cannot believe someone of her age can be a dancer (maybe she's a stripper?). The piece moves into a question of the excitement or fear of flying.
Following this, there is a lament for a lover, with Picó, Manrique assisting, making powerful use of a pair of "gravity boots" (though these are anchored to floor not ceiling)—she sways and pitches in an anguish of loss.
"Is everyone in Manchester a success?" she demands, after her appeal for volunteers to help her 'fail' on stage, seem to fall on deaf ears. Three men eventually join her (chosen not entirely at random, one suspects) and she leads them through an amusing dance, in the style of a chorus line routine for an old-fashioned TV commercial). At one point, the "dancers" must drop on all fours and bark like dogs. One of her voulunteers jumps the gun on this. Picó tells him this is meant to be a shared failure. "If you want to fail alone, go home and fail there."
Much of the dialogue is shown in supertitles, though occasionally, Picó chances her appealing, but heavily accented English. There is a lot of sharp humour here, and I imagine it hits home even more effectively in her native tongue.
For me, Picó the dancer is the highlight. She has supreme control en pointe (more solid and unwavering than many a prima ballerina). A flamenco dance performed en pointe is a quite breathtaking accomplishment and, as the cliché goes, worth the entrance money in itself.
A dancer to her core, she rails against well-meaning suggestions (projected on surtitles) that she become a teacher or focus solely on choreography.
She closes with a robot dance 'towards the twilight'. Sol Picó shows us all—the twilight is not yet, the dark. Brava!
Reviewer: Martin Thomasson