One Man, Two Guvnors
Richard Bean, based on The Servant of Two Masters by Carlo Goldoni, with songs by Grant Olding
Derby Theatre and Queen's Theatre Hornchurch
Derby Theatre
–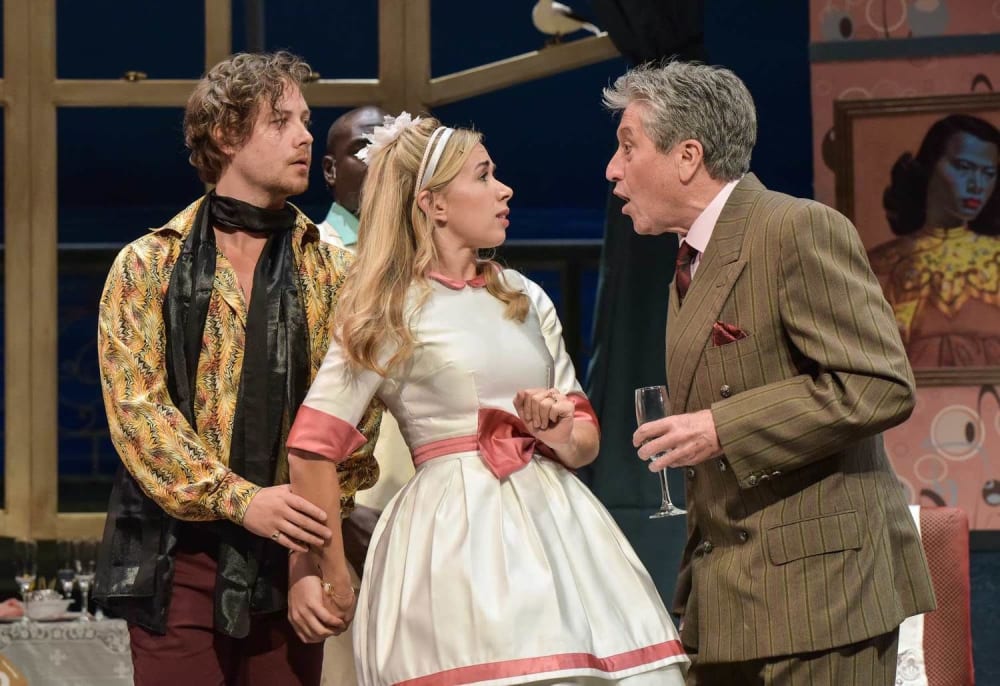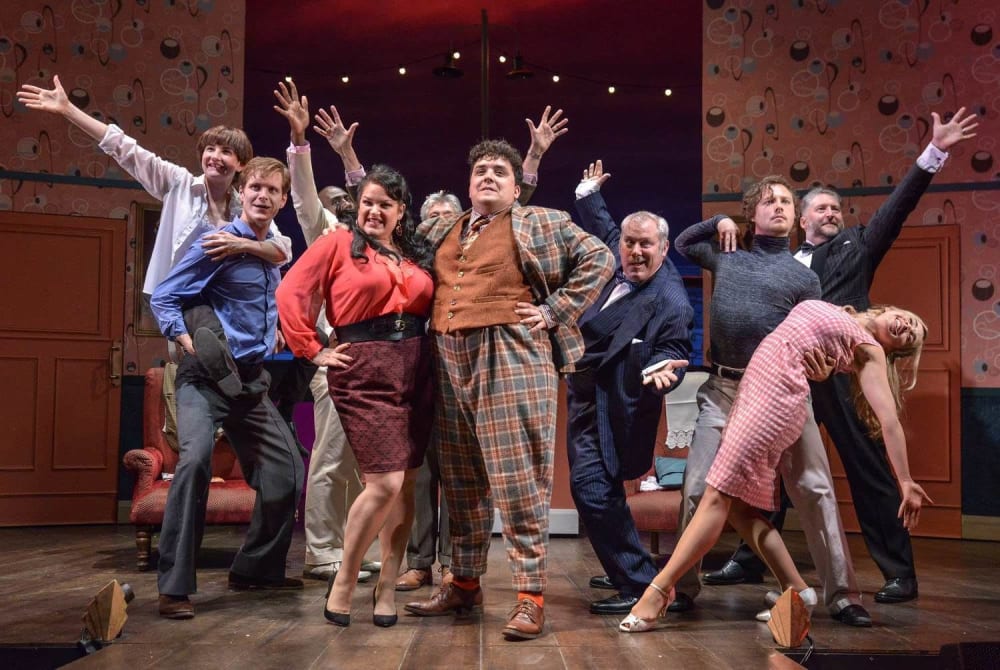 James Corden's career is said to have reached stratospheric levels after he appeared in One Man, Two Guvnors on Broadway. Any actor who plays the role of Francis Henshall in Richard Bean's comedy will undoubtedly be compared with the man who is now a chat show host on American television.
But the question on most people's lips after seeing David O'Reilly play Henshall in the Derby Theatre and Queen's Theatre Hornchurch production wasn't "is he as good as Corden?" It was "will he get similar opportunities?"
There's no doubt that O'Reilly is a perfect choice to play Henshall, described as cheeky and chubby, who's always hungry, lazy and unscrupulously tries to attain an easier life for himself. O'Reilly does it in such a way that the audience is right behind him and shows sympathy for the bizarre situations he finds himself in.
On top of that, O'Reilly has no difficulty improvising and revels in the moments when he is able to build up a rapport with the audience. The comedy isn't forced; it comes naturally to him.
Humour comes not only in his solo spots but also when he interacts with other actors. His timing is impeccable; it's a superlative performance.
The plot of One Man, Two Guvnors, which is set in Brighton in 1963, involves Francis Henshall becoming employed by two men, gangster Roscoe Crabbe and aristocratic idiot Stanley Stubbers. He has to keep the two of them apart so that they won't realise he's also working for the other.
But Stubbers has killed Crabbe whose identical twin Rachel, Stubbers's girlfriend, takes his place. There are further complications involving several letters, a heavy trunk and an elderly waiter.
Obviously, O'Reilly takes most of the plaudits but One Man, Two Guvnors has a big cast and there are some exceptional performances.
Highly experienced David Cardy gives a measured depiction of Charlie "The Duck" Clench, the retired gangster who wheels and deals because he owes Crabbe money.
Jack Brett is suitably over the top as wannabe actor Alan Dingle, all exaggerated mannerisms and speech, Alice Frankham is deliberately unconvincing as Rachel disguised as Roscoe, Samantha Hull is impressively vacant as dimwitted Pauline Clench and George Kemp as Stubbers could have come straight out of the Monty Python Upper Class Twit Of The Year contest.
A commendation too to T J Holmes as the octogenarian waiter who becomes animated whenever anyone messes about with his pacemaker. He never fails to come up with inventive ways to throw himself down a flight of stairs in the second half when chaos reigns.
An integral part of the show is a skiffle band known as the Rozzers whose eclectic numbers both before and during the evening conjure up a feelgood atmosphere.
Occasionally, there are musical numbers which appear to be written simply to showcase the talents of particular members of the cast. But these are kept short so that the action continues fairly relentlessly.
Derby Theatre's artistic director Sarah Brigham who directs One Man, Two Guvnors merely wanted to give audiences a good night out. She succeeds admirably, the production bearing her hallmarks of style, panache and attention to detail.
Virtually everyone was on their feet at the end; there could hardly be a greater endorsement.
Reviewer: Steve Orme