One Man, Two Guvnors
Richard Bean, based on The Servant of Two Masters by Carlo Goldoni, with songs by Grant Olding
National Theatre
Sunderland Empire
–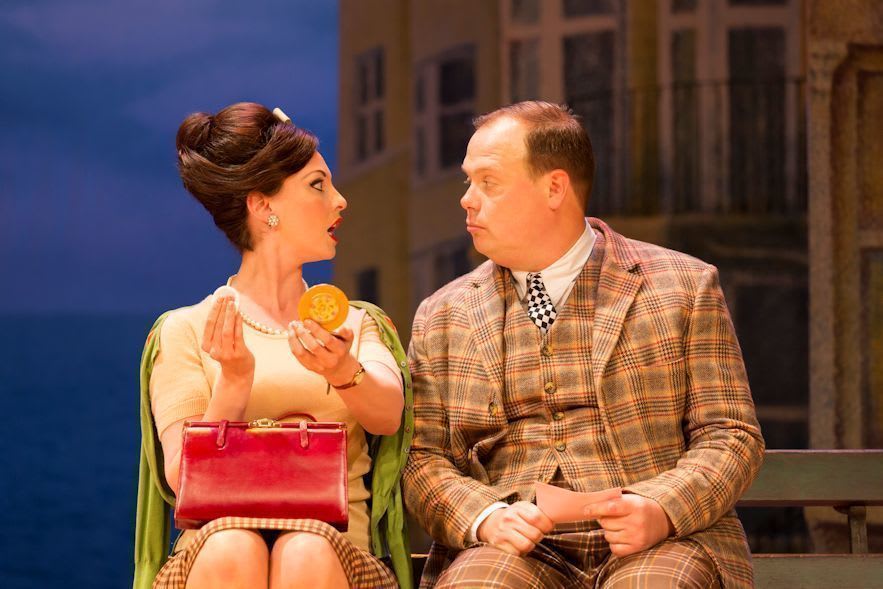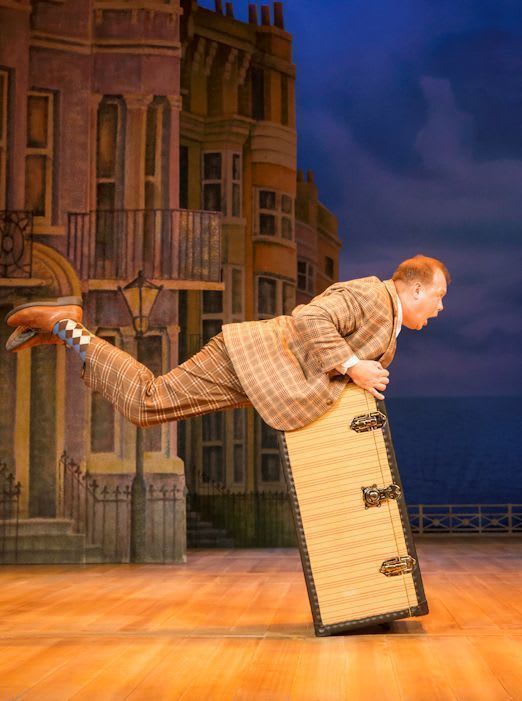 "This isn't a panto!" Gavin Spokes (playing Francis Henshall, the eponymous servant) tells the audience at one point—but actually it is, near enough.
One Man, Two Guvnors is Richard Bean's version of Carlo Goldoni's The Servant of Two Masters, his 1746 revitalisation of Commedia dell' Arte and it was the Commedia which inspired the birth of the British tradition of pantomime in the early 18th century.
Perhaps some brave soul in the audience should have replied to Spokes: "Oh yes it is!"
And that would have been quite appropriate, really, because there's loads of interaction with the audience, slapstick by the ton, smut galore—and there's even a slosh scene.
There are also immediately recognisable stock characters both from the Commedia and from British panto and comedy in general. David Verreys's lawyer, Henry Dangle, is very much the Commedia Doctor (il Dottore), and Francis Henshall even describes himself at one stage as Harlequin—and he has his very own Columbine in the shape of Emma Barton's Dolly, a name whch just might have some more classical resonance with Shakespeare's Doll Tearsheet and Jonson's Doll Common.
The two lovers are as stylised as they ever were but in a very British way, with Jasmyn Banks giving us a Pauline who is beautiful but possesses not a single brain cell and Edward Hancock's would-be actor Alan calls to mind the wildnesses of Rik Myall in his Bottom and The Young Ones days.
There's plenty of music, much of it from skiffle group turning to 60s Beatles-influenced pop band The Craze, although most of the cast members get their turn at the microphone too.
All very panto! And that's not the end of the Britishness of this version of the Italian classic: Mark Henderson's set and costumes place it firmly in the world of Donald McGill seaside postcards and there's more than an occasional—very smutty—echo of the Carry On films.
This is very much an ensemble production but there is one character who must be singled out: Michael Dylan's octogenarian waiter Alfie is comic genius, an amalgam of Jack Haig and Julie Walters in the famous "Two soups" scene who is on the receiving end of almost all the slapstick. And brilliant though Dylan certainly is he must share the plaudits with the writers and directors.
Richard Bean has seamlessly woven together a number of different comic traditions into one hilarious two and three-quarter hour (including interval) whole which, under the inventive direction of Nicholas Hytner and physical comedy director Cal McCrystal, had the entire Sunderland audience rolling in the aisles.
This production, which premièred at the National in May 2011, must now surely be regarded as one of the great classics of British comedy.
Reviewer: Peter Lathan