One Man, Two Guvnors
Richard Bean, based on Carlo Goldoni's Servant of Two Masters
National Theatre
Blackpool Grand
–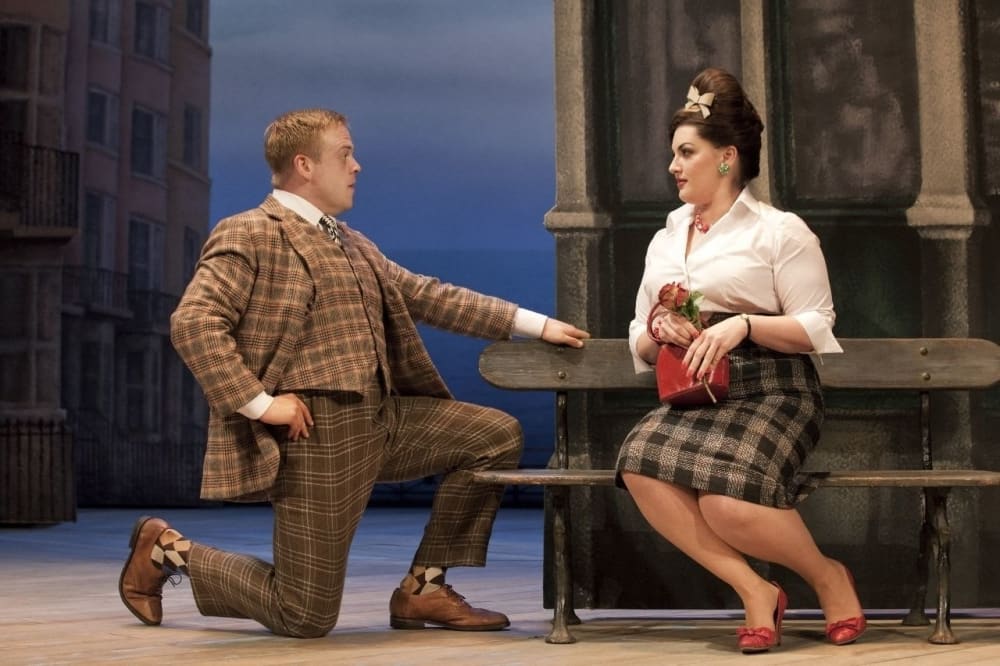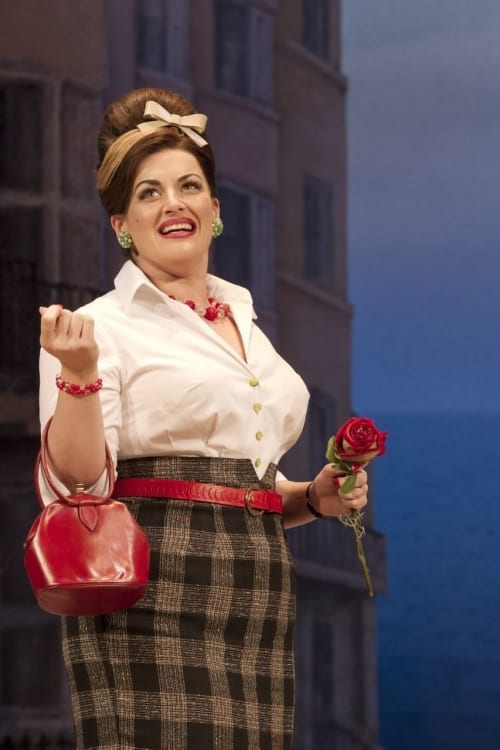 Or one role, two actors...
Rufus Hound gamely takes on the part played to award-winning acclaim by James Corden, as this National Theatre On Tour production sweeps around the country on its second countrywide excursion.
So no pressure then?
Certainly there's none evident, as Hound throws himself—with suitable abandon—into the title role of the over-exploited and under-fed character Francis Henshall. While he may lack the, er, portly frame that gave Corden some of the visual humour, he can easily carry all of the other comedy weight of the role.
Jodie Prenger, as Francis's love interest Dolly, earns equal billing on the Blackpool and Salford performances of this tour and though it's essentially a minor character you would never guess it. Even playing to a home crowd here there's clearly a lot more depth to our Jodie's talents.
Essentially though, this production underlines again that the real star of the show is writer Richard Bean's glorious re-working of Goldoni's classic, though well-worn, Servant of Two Masters.
Along with Nicholas Hytner's no-holds-barred direction it all proves that it's best not to be over-respectful of these Old Master comedies, and instead re-invent them while staying faithful to their style and spirit.
So Venice of 1743 becomes Brighton 1963, but its carefully-constructed air of improvisation, and audience asides and involvement, remain intact.
The bawdiness becomes earthier, the wordplay is wonderful, and Grant Olding's between-scenes 60s pop songs play their own big part in a hugely-enjoyable and hilarious production.
Rufus Hound may have had to cut short the 'trunk routine' on opening night, when Ian and John from the front row couldn't quite negotiate their roles, but his handling of the other corpsing moments was spot on.
Miss it here and it's in Salford in the New Year, though even after that you suspect we have not yet seen the last of the One Man phenomenon.
Reviewer: David Upton