One Under
Winsome Pinnock
Graeae and Theatre Royal Plymouth
Arcola Theatre (Studio One)
–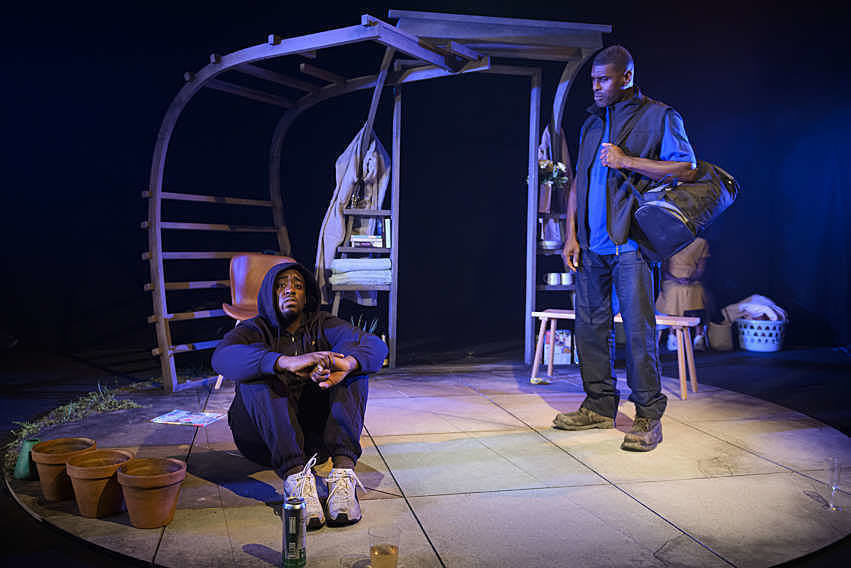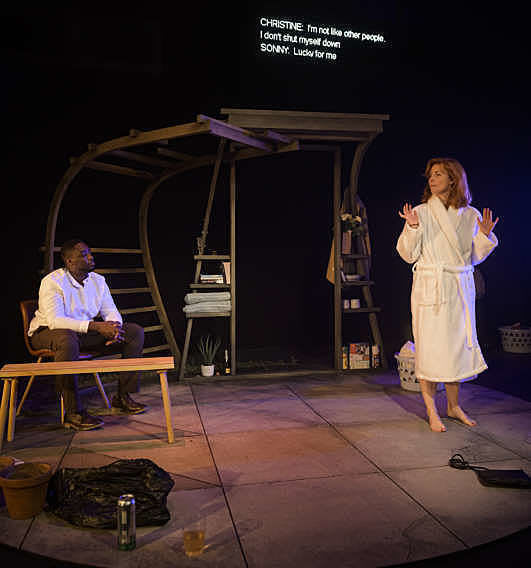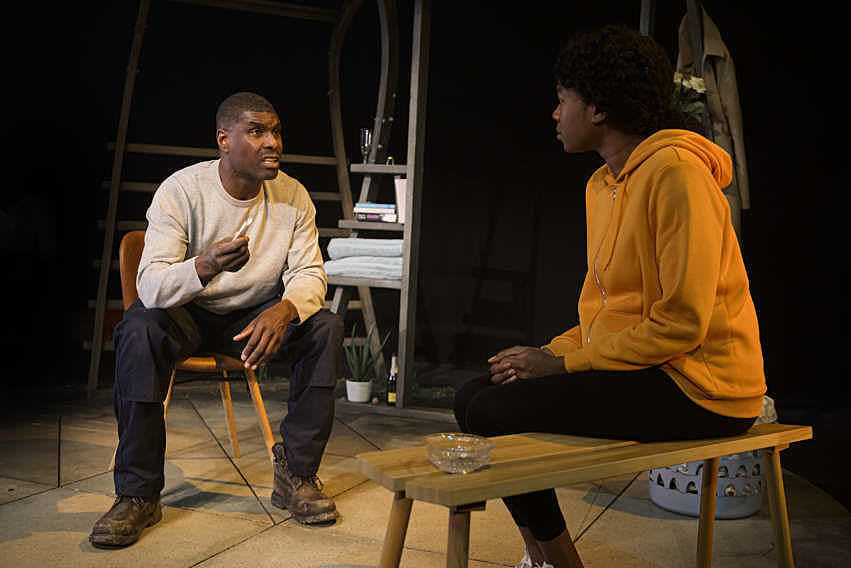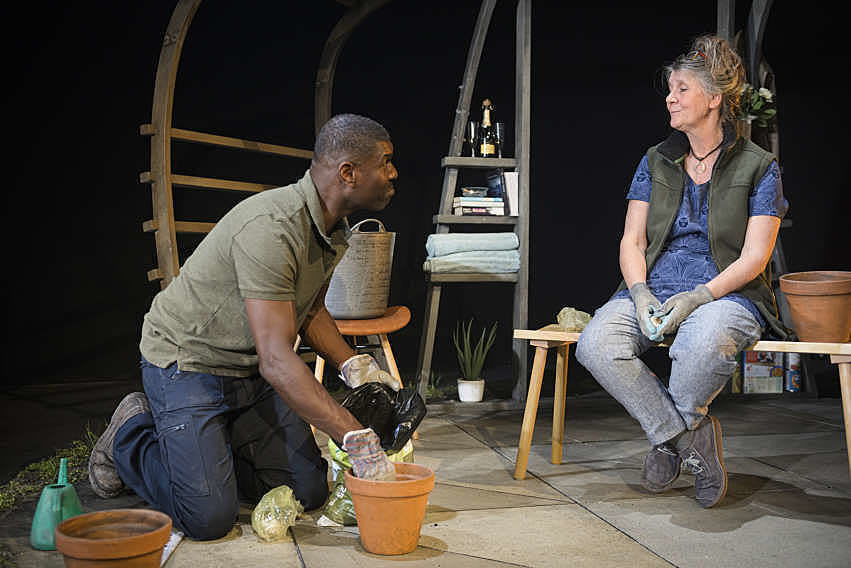 "One under" is a tube driver's way of describing what the public announcements call "an incident involving a member of the public" to explain an interruption of service and Winsome Pinnock's reworking, commissioned by Ramps on the Moon, of her 2005 play begins with a man on the edge of the platform. Does Sonny commit suicide or is he pushed?
It's traumatic for train driver Cyrus whom we see comforted by colleague Mags to whom it has happened three times already. She found herself walking the tunnels at night with the fluffers after the trains stopped. Cyrus thinks the man waved or saluted in recognition before he fell and sees a very personal connection and the play interweaves ongoing and back-story.
At ninety minutes without interval, this is now a much shorter play with fewer plot strands but there remains a certain confusion, partially resolved by successive revelations, and perhaps that is intentional to reflect that of Sonny and Cyrus who both struggle with mental health problems.
Cyrus, convinced that Sunny was the son whom he fathered when he was 15 and that he has left some kind of message for him, finds a way of meeting his adoptive family and becoming a helping hand on whom Sonny's mother relies, but Sonny's adoptive sister Zoe doesn't trust him and doesn't divulge important information.
Meanwhile, going back in time, we see Sonny having a fling with Laundromat manager Christine and seeming happy as he tries to shower her with attention and money—but she thinks him not really interested in their lunchtime lovemaking. Where does he get the money from? Is there any truth in his claim that people are following him? You can't quite believe this relationship but they don't either but both have needs that it might have met.
Both Reece Pantry as Sonny and Stanley J Browne as the more subdued Cyrus give excellent performances, two men obsessed by something that can't be real while Claire-Louise English as Christine and Evlyne Oyedoku's Zoe face up to a harsher reality. Most touching is Shenagh Govan as Sonny's mother Ella, painfully aware of her son's problem and after his death clutching on to the support Cyrus gives her but she then reveals a tough awareness that echoes her performance as Mags at the play's opening.
Amit Sharma's production doesn't establish that on Nella's appearance she is a new character, you think she is still Mags, but the occasions when Cyrus and Sonny are together onstage and time zones infiltrated add emotional meaning.
One Under perhaps tries to take on too much: the gap left when someone close dies (especially in tragic and sudden circumstances), paranoia, guilt even when unwarranted and how you deal with it, jealousy over affection, common kindness and support for others—so much it can't explore them. Its gradual unveiling of information still leaves things hazy but life is like that and this production delivers real honest feeling.
Graeae and Ramps on the Moon both seek to serve people who are differently abled and the destination boards that at the beginning of the play warn of the incoming train are then used throughout to provide surtitles and every performance is audio described. Audio description introduction notes start 10 minutes before the show begins.
Reviewer: Howard Loxton