Only Our Own
Ann Henning Jocelyn
CTCo Theatre Productions and Heritage Productions UK
Arts Theatre
–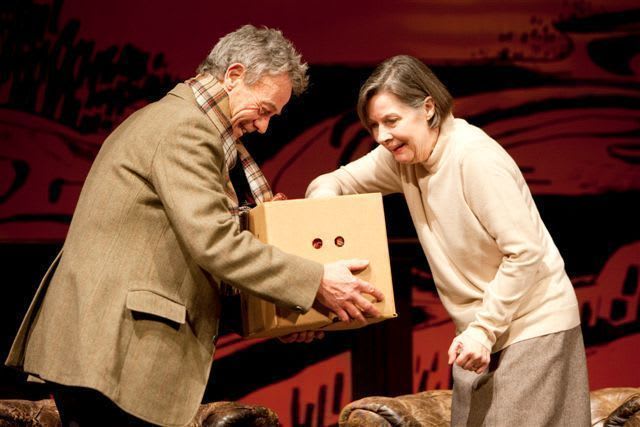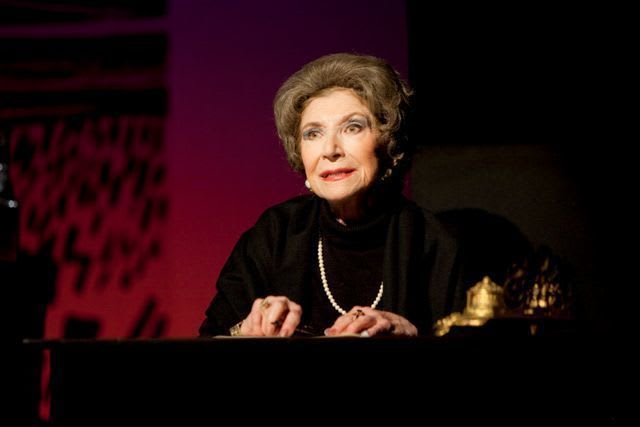 In Only Our Own, Ann Henning Jocelyn sets out to show the change that has taken place in Ireland as mirrored in an Anglo-Irish family over four generations.
It shows them at various stages from 1922 to the present day from the night in when an eleven-year-old Eliza was roused from sleep by rebels who drove them from their home and burned it down, a night when her puppy was beaten to death and her brother murdered.
The high drama of that event is not enacted but described in a narrated letter, for this is a play of talk rather than action, but it overshadows everything that comes after for the older generations, though Eliza's granddaughter Titania at first knows nothing of it.
Titania is a bit of a rebel herself. Rejecting her parents' and grandmother's formalities and Protestant allegiances, she gets herself pregnant by a local Catholic boy and the play becomes the story of the conflict between the attitudes of the generations and the way they change.
Director Lars Harald Gathe opens the play with a tableau in the half-light before the scene is fully lit that silhouettes the cast standing to say grace before a meal. Encapsulating the sectarian background to the play in a single image against the woodcut-like view of Connemara lakes and mountains that dominates Christopher Faulds's setting, it is a wordless moment in contrast to the word-conscious dialogue which follows.
That dialogue is written in a form of free verse which shapes the punctuation of its playing, especially for Elaine Montgomerie's now elderly but elegantly didactic Lady Eliza, though the actors handle it as natural speech.
Eliza's daughter Meg has her own story of loss that heightens the pathos of her efforts to hold on to old family values, but time brings reassessment. Her husband quotes her father "Whatever is done to us—they'll never break our spirit," but, "only our own can do that" is her reply, for it is her own daughter who is now the opposition.
Maev Alexander as Meg and Cornelius Garrett as her husband Andrew make them a very loving couple, trapped in their social situation. Garrett is especially good as the aging man bowed by grief and disappointment but still fighting. Alex Gilbert, aided by some startling costume changes, suggests the changing lifestyles by which Titania seeks to deal with living but, though the change in all their attitudes is obvious, there is little evidence presented of what brings this about.
While the actors give the characters flesh and blood, the production never loses the feeling that these are pop-up examples of a class and type, a schematic way of presenting change without reference to how or why. The letter used to tell first the audience and later Titania the tragic backstory is a device that brings the play to a standstill and the production is not helped by leisurely scene changes.
Perhaps their length is needed for costume changes, for it is the actors' appearance rather than the dialogue that marks time passing. The loud tick of a pendulum clock begins the play by emphasising the pace of life in this rural backwater, but the audience should not be made to feel things are undramatically protracted.
Reviewer: Howard Loxton