Ooh La La!

SKS Productions in association with Bor Productions
Grand Theatre, Blackpool
–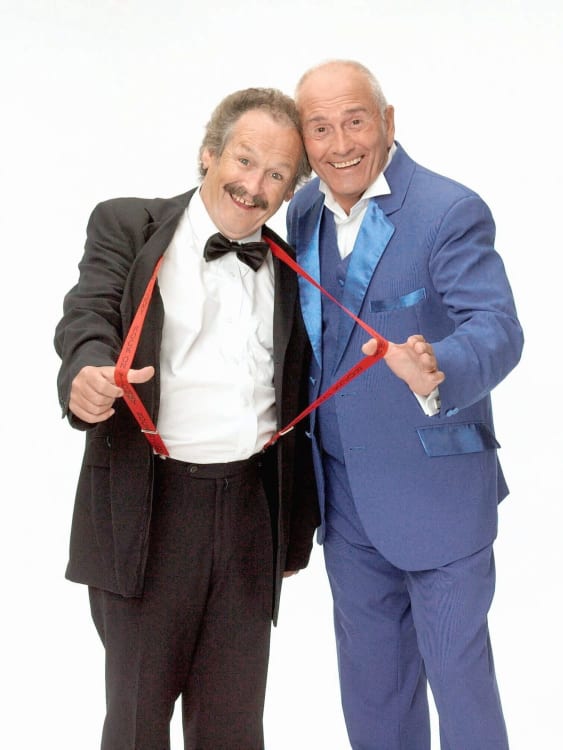 Add a dash of French dressing—or in the case of the female dancers, a little discreet undressing—and it's amazing what a difference it makes to this summer salad of a show.
It's the second of two season productions hosted by Blackpool's own palace of variety, and to all intents and purposes has the same bill-toppers (in Cannon and Ball) variety acts, lead singer and dance troupe as Step Back In Time, which launched last week.
But with its burlesque flavouring, Ooh La La has the style, colour and confidence that was curiously lacking in the more family-oriented first show. And to be honest there's not a lot of parental guidance necessary, since the emphasis is on teasing rather than outright titillation.
Both shows betray their roots in cruise ship entertainment but this time the production values, costumes, lighting and direction are much more at home in the baroque setting of the Grand.
Borrowing a little from the design, and soundtrack, of Baz Luhrmann's cinema hit Moulin Rouge, the show blends its components into something much more like the Las Vegas floorshows it seeks to emulate.
Vocalist Katie Shepherd struts her songs, while aerialist Shauvana Dana and balancing act David Horvath add their own variety gloss, but it is juggler Romano Frediani who again grabs audience attention, and involvement, in a ring-spinning routine, besides a novel piece of syncopated and illuminated juggling on a blacked-out stage.
Likewise the All Star Dancers enjoy their own moment in the shadows, with a second act opening routine that is pure burlesque in its use of costume and creative lighting technique.
As the "longest-running double act" Cannon and Ball inevitably feature some of their equally-enduring comedy patter, but can still inject the same amount of pathos into their duet of "Wind Beneath My Wings" that they used to reserve for "He Ain't Heavy He's My Brother".
They add their own class to the type of fast-moving show that might just be the future of summer variety.
Reviewer: David Upton