2017 Tour

Ballet Central
Stratford Circus Arts Centre
–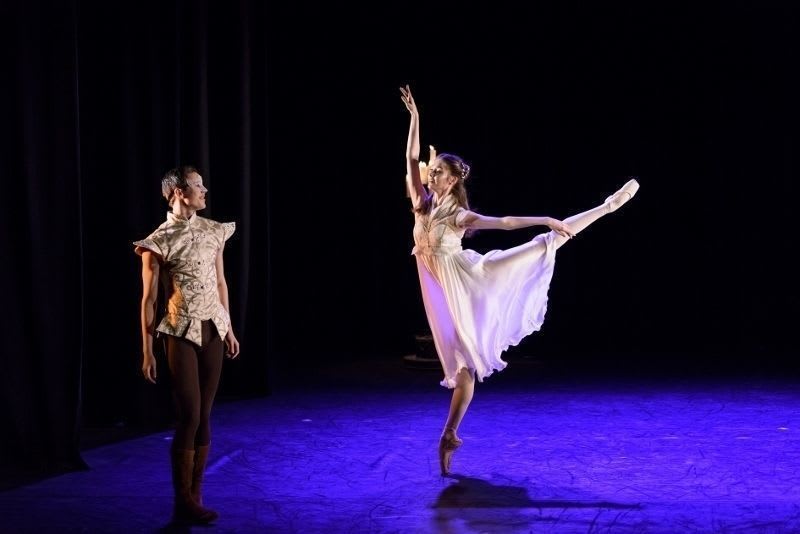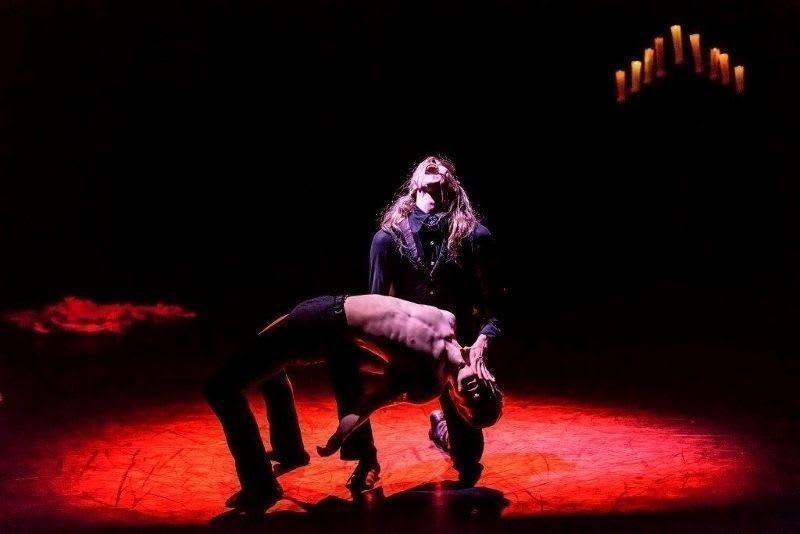 Ballet Central has been the touring company of Central School of Ballet for over thirty years and comprises the School's final year students as part of their BA (Hons) in Professional Dance and Performance. Presenting his inaugural programme is the newly appointed Artistic Director and alumnus of both Central School of Ballet and Ballet Central, Christopher Marney.
With repertoire from both established and emerging artists, including work created by his former teacher, the school's founder Christopher Gable, and choreography from Sir Matthew Bourne's Adventures in Motion Pictures (the dance company that later developed into New Adventures), where Marney spent his formative years, the 2017 tour celebrates a blend of narrative work spanning the classical and contemporary genres.
The company dances colourful excerpts from act I of Petipa's La Bayadère, dedicated to the memory of Brian Shepherd, a generous friend and supporter of Central School of Ballet. To Minkus's score, the title of the exotic ballet takes its name from the French word for an "Indian temple dancer", first performed at the Bolshoi Theatre in Saint Petersburg in 1877.
The pas de deux and the alluring D'Jampée Dance, where dancers are dressed in the "traditional garb of one scarf attached to the ankle", are Petipa's original choreography and complemented by Christopher Marney's reworking of the Slave Dance—overall a cherished performance of this classical Russian masterpiece.
Matthew Morrell (Dracula), Adam Davies (Harker) with Vampire Ladies Brittanie Dillon, Eleanor Ferguson and Kanon Kihara dance a dramatic depiction of "The Castle Dracula Scene" from act I of Michael Pink's Dracula. This pertinent piece, created for Northern Ballet and first performed at the Alhambra, Bradford in 1996, was originally directed by the school's founder Christopher Gable.
The programme also presents a reinterpretation of "The Ballroom Scene" from Romeo and Juliet by former English National Ballet soloist Jenna Lee to Prokofiev's distinguished score and graffiti-inspired Sleepless, a Ballet Central debut for contemporary choreographer Malgorzata Dzierzon, formerly of Rambert Dance Company.
Further promoting Ballet Central's contemporary strength is Indigo Children by The Royal Ballet's Artist in Residence Liam Scarlett, created in 2008 for Ballet Black and Christopher Bruce's Mya to Arvo Pärt's "Spiegel im Spiegel".
The climax of the evening is act II of Sir Matthew Bourne's Highland Fling, a comical adaptation of one of the world's oldest surviving romantic ballets by August Bournonville: La Sylphide, which was created in 1836 for the Royal Danish Ballet and first performed by Bourne's company at the Bristol Arnolfini in 1994.
Using Norwegian composer Herman Severin Løvenskiold's original score with costumes inspired by the original designs of Lez Brotherston, the starring roles of James and Lead Sylph are danced by Stephen Murray and Brittanie Dillon. Not only does their beaming stage presence and versatility enrapture the audience, but the pair are the first ever Student Associates of Matthew Bourne's New Adventures & Re:Bourne, a new partnership with Central School of Ballet recently set up to develop "the next generation of talent for the company".
Ballet Central offers young dancers the opportunity to experience life in a national touring company, preparing them to take up contracts with professional dance companies around the world. The 2017 UK tour continues until Saturday 15 July 2017.
Reviewer: Naomi Cockshutt