Opening The New

The Royal Ballet
Hull New Theatre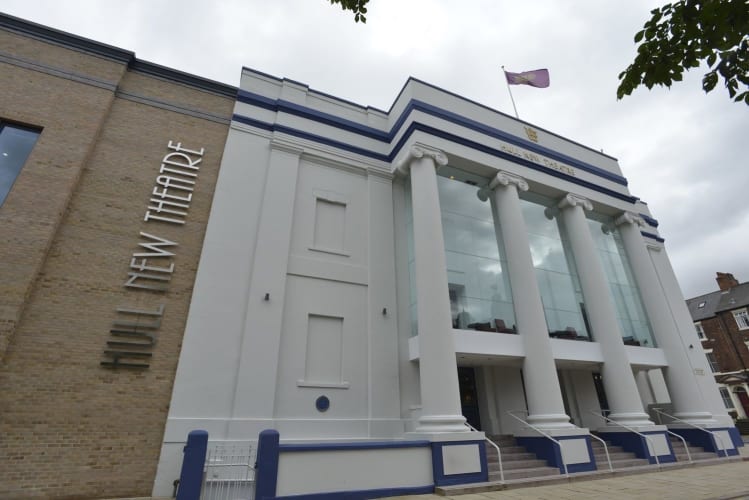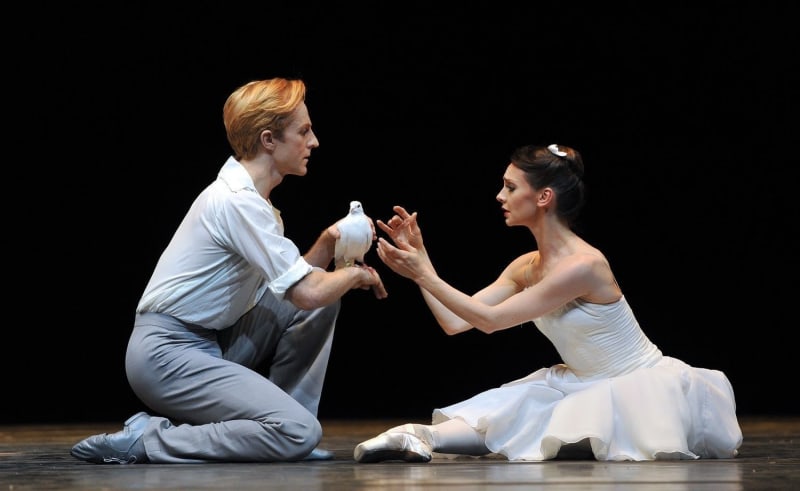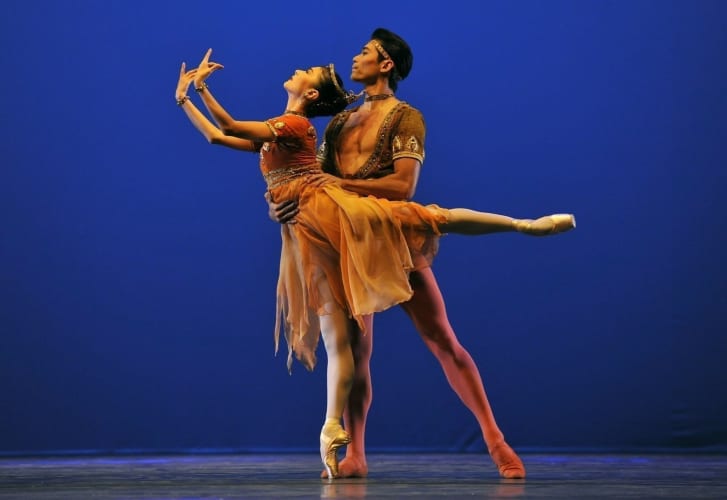 Celebrating UK City of Culture 2017, The Royal Ballet returns to Hull for the first time in thirty years to officially reopen the city's New Theatre, following a £16m renovation.
Presenting a bountiful programme, cast with esteemed étoiles, Hull-born Director of The Royal Ballet Kevin O'Hare takes a moment to reflect on his early childhood performances with his brother on this very stage. Sold out in minutes earlier this year, the one-off event, entitled Opening the New, is live-screened to an additional outdoor audience of around 5,000 in the city's Queen's Gardens.
Principals Marianela Nunez and Akane Takada with First Soloists Beatriz Stix-Brunell, James Hay and Valentino Zucchetti open the evening to William Forsythe's electric-coloured costumed quintuplet The Vertiginous Thrill Of Exactitude, danced to the final movement of Schubert's rhythmic ostinato-based Ninth Symphony. Principals Francesca Hayward and Alexander Campbell continue the ebullient theme with Balanchine's virtuoso tambourine Tarantella pas de deux.
Czárdás, a tap dance solo, unites violinist Robert Gibbs and skilfully-hoofed Principal Steven McRae, who later joins his wife, Soloist Elizabeth Harrod, in the second of a trio of romantic pas de deux by Frederick Ashton.
Shimmering in emotive delicacy, First Soloist Yuhui Choe is partnered by Principal Ryoichi Hirano in Ashton's ethereal love duet Méditation from Thaïs to Massenet, premièred by Antoinette Sibley and Anthony Dowell in a gala performance at London's Adelphi Theatre in 1971. Accompanied by two live doves, husband-and-wife team Steven McRae and Elizabeth Harrod enthral the audience with Act II pas de deux, in their enticing portrayal of Ashton's The Two Pigeons to music by Messager.
In the final excerpt of Ashtonian works, Guest Artist Xander Parish, formerly of the Royal Ballet and the first British dancer to be employed by the Mariinsky Ballet, St Petersburg, presents the Act Ill pas de deux from the full-length classic Sylvia (Delibes) with newly promoted Principal Yasmine Naghdi.
Hailing from Hull, Xander and his sister Demelza Parish, a First Artist with The Royal Ballet, both trained at the local Skelton Hooper School of Dance and Theatre, which has has been nurturing the city's talent for over sixty years. Fittingly, Principal Vanessa Hooper choreographs an enchanting number, A Dancer's Story, the very youngest of students springing with clarity, displaying their strong technical and performance potential.
To Duke Ellington and Billy Strayhorn's score, there is an animated guest performance by Hull-born Principal Joseph Caley in David Bintley's Hamlet's solo from The Shakespeare Suite. Caley, who joins English National Ballet for its 2017/18 season from Birmingham Royal Ballet, later partners Principal Akane Takada in Petipa's dazzling Le Corsaire pas de deux.
This celebrated passage from a work not in The Royal Ballet repertoire—English National Ballet is the only UK company to perform the complete work—Takada's unblemished work complete with hypnotic and perfectly-placed retirés closes the opening chapter of Hull New Theatre's history, receiving a standing ovation.
Reviewer: Naomi Cockshutt