Operation Black Antler

Blast Theory and Hydrocracker
HOME Manchester
–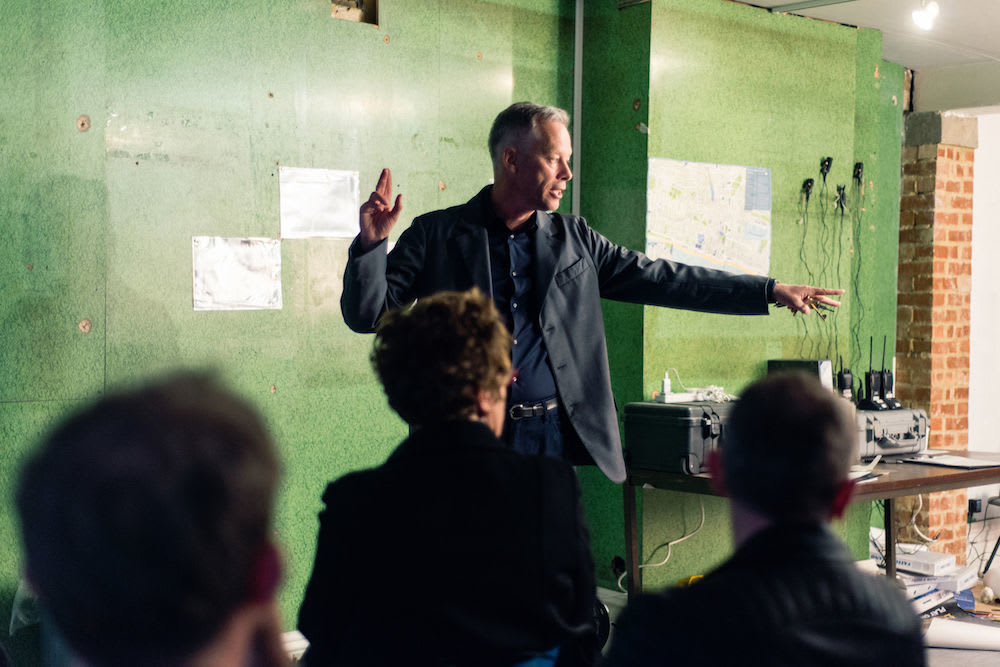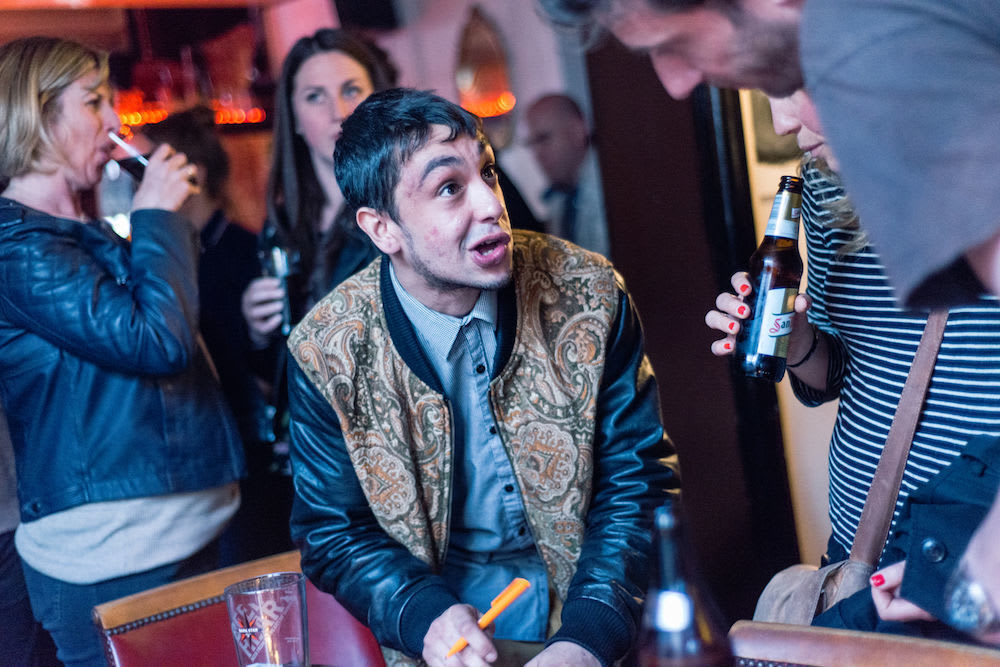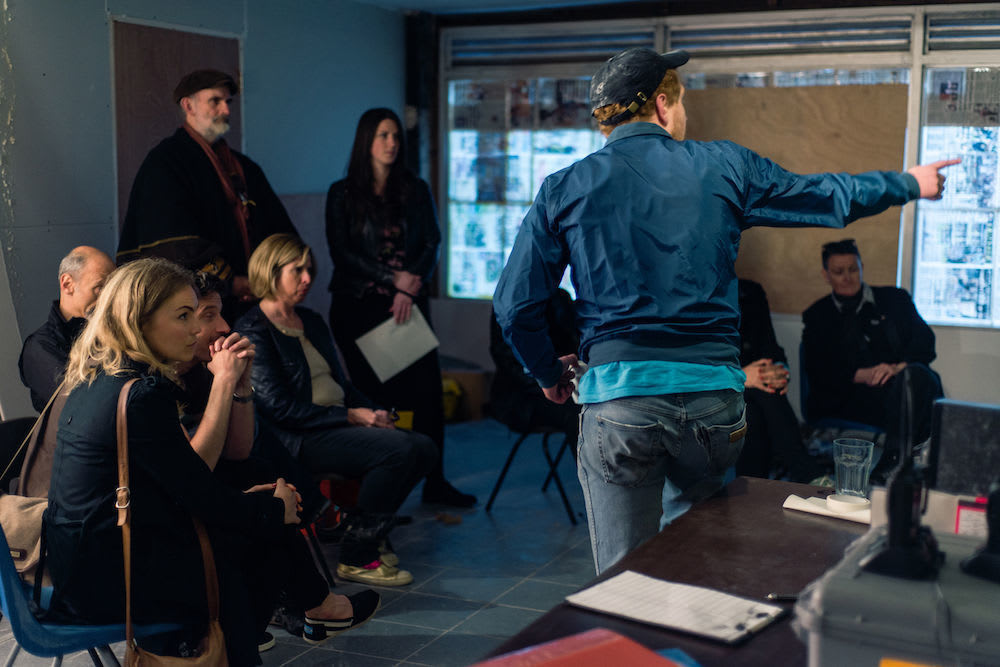 On the morning of the performance I was attending, I received an e-mail to tell me, "Operation Black Antler will be performed at three locations in the city centre. You will receive a text message this afternoon with instructions on where and when to meet."
The text arrived exactly three hours before my allocated start time (there are various start times throughout the evening at 15-minute intervals). I met the others in my group of nine, none of whom I knew, at the allocated place and we were then texted directions through the streets of Manchester to an unmarked door.
Once admitted, we were briefed as police officers going undercover at a party in a pub where a few people were suspected of being involved in far-right racist organisations. We chose false identities and were given, in groups of three, a POI—Person Of Interest—to try to pump for information, which would mean convincing our target that we shared his or her views. Any information or names were to be reported back to our handler.
This is not for everyone; it's a step beyond something like ANU's excellent Angel Meadow, where there was some audience interaction but the whole thing was really led by the actors following a pre-arranged plan. Operation Black Antler is more like a role-playing game in which the "audience" has to force the action to happen; it would be easy to sit back and enjoy the night in the pub, but then the real point of the production would pass you by. Anyone uncomfortable with that level of interaction will struggle.
The actors are totally convincing throughout, capable of responding in role to anything thrown at them by the spect-actors, showing reticence, even suspicion, until sure that they are speaking to people with similar views.
This is clearly a political piece, but what political point is being made here? According to Blast Theory, "we have set out to look at the moral corruption that develops with the use of undercover officers as well as the wider ethical questions of when surveillance is justified." Maybe another week of political turmoil following a public vote within a couple of weeks of a couple of shocking terrorist attacks, one in this city, has muddied the waters, but that wasn't a clear message to me.
The views of the characters revolve around racial stereotyping and the sorts of concerns over immigration that were raised during the Brexit vote and stirred up considerably by the right-wing tabloid press. However there is clearly something more going on here as some of us were passed on to talk to others, after being checked out by our POI, who hinted and, in some cases, gave details of something else happening (the girls in our group were much better at obtaining this information than us). To a layman, it would seem reasonable for the authorities to look further into this, but I've no idea what level of invasion of privacy that would entail.
Our final instruction was to go to the first floor bar at HOME, but HOME doesn't have a first floor bar, so, after glancing round at people eating pizza in the restaurant, we all sauntered away.
Operation Black Antler is a fascinating thrill ride that is very impressively put together and performed, but the point of it all—as it certainly seems to have one—is a bit too hazy to have a strong political message or even to make the participants reassess their own views, which seems rather a lost opportunity.
Reviewer: David Chadderton