Orfeo ed Euridice
Christoph Willibald Gluck, libretto by Ranieri de' Calzabigi
Met Opera on Demand
Metropolitan Opera House, New York
From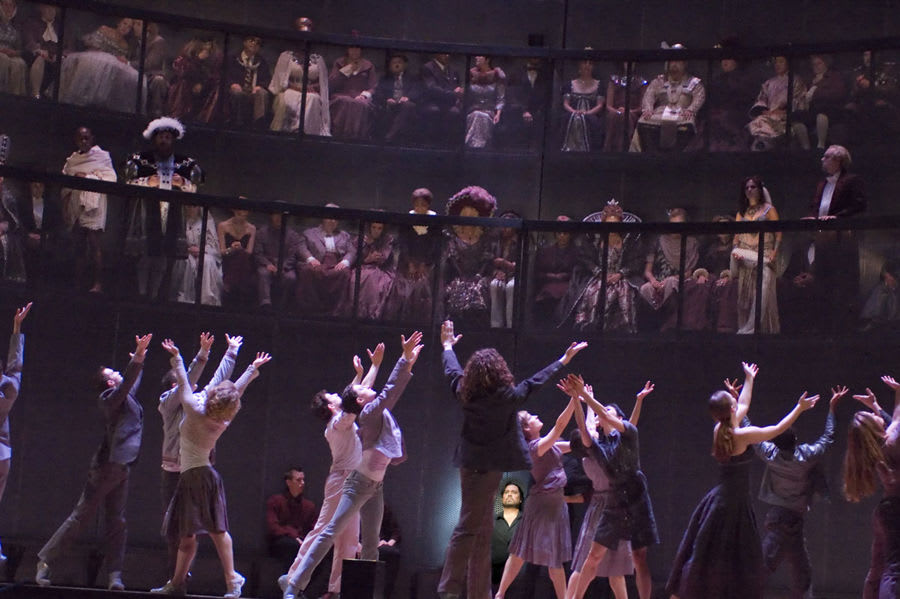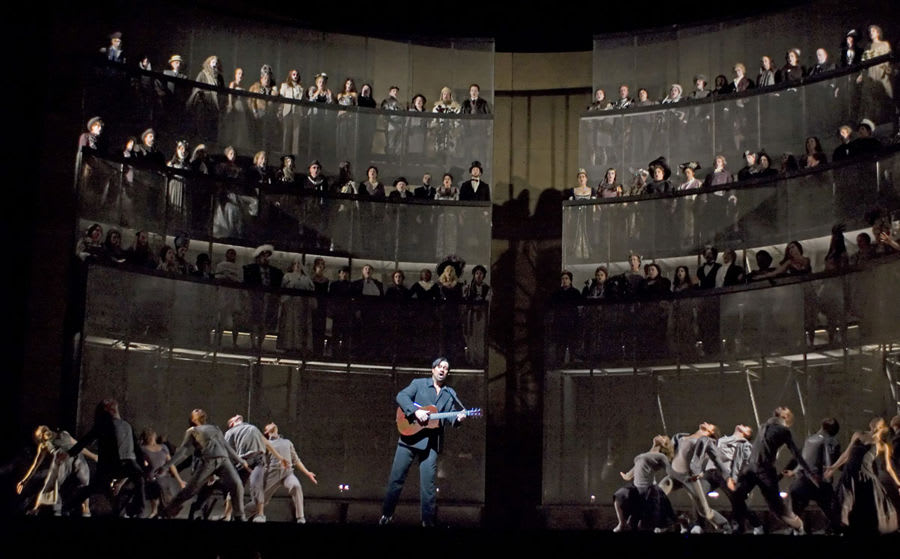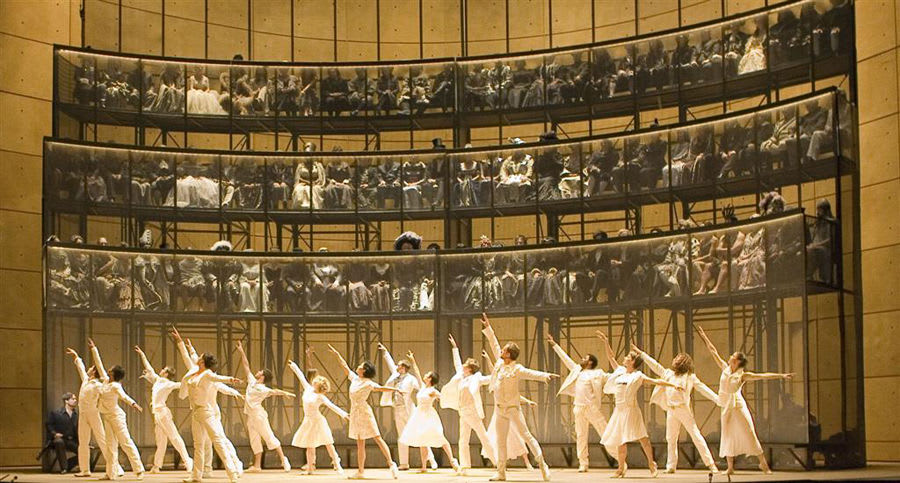 Titian, Corot, Rodin, Offenbach, Cocteau, Anouilh, Stravinsky, Balanchine, Philip Glass…The legend of Orpheus and Eurydice has inspired so many artists.
Orpheus, the number one poet, top of the charts, could entertain wild beats with his singing and lyre playing and cause rocks and trees to dance. He goes to the underworld in search of his dead wife, Euridice. He successfully negotiates her release by offering Hades a song; but he does not stick to the condition laid down by Hades (that he must not look back at her until he reaches the land of the living) and he loses her forever.
Sublime singing beguiles not only the Furies and Amor but also audiences. The big surprise, however, of Gluck's opera, which premièred in 1762 in Vienna, is that Orfeo and Euridice don't die at the end!!! Did you see Ovid's angry tweet?
The first time I saw Gluck's masterpiece was in Harry Kuptner's brilliant production, choreographed by Hofesh Shechter, for Komische Oper Berlin at the Royal Opera House. It was totally gripping from start to finish. I longed to see it again.
I am very disappointed by Mark Morris's production for the Met, New York in 2009 which was conducted by James Levine and starred Stephanie Blythe as Orfeo, Danielle de Niese as Euridice and Heidi Grant Murphy as Amor.
"Will this torment never end?" sings Orfeo. "I can't bear it any longer." I felt the same. I found it impossible to take the casting seriously.
Stephanie Blythe, who doesn't act, looks like a heavy you might find in a Scorsese gangster film. She carries her guitar as if it were a machinegun. The high spot of her performance is when Orfeo thinks he has lost Euridice again and sings "What shall I do without Euridice?" It was the only time I was emotionally involved.
The role was created for a male castrato and should be sung, on stage at least, by a high tenor. It was difficult to take Heidi Grant Murphy seriously, too, descending as this Amor does from the flies on a swing. It was a relief when Danielle de Niese came on and you could easily believe the lovely looking woman was Euridice.
The opera needs a choreographer. Dance is an integral part of Baroque opera. But Mark Morris's choreography is dull. The Furies certainly do not live up to their name. A major problem is the streaming. The camera does not know where to look. It would have been better if we at home had been able to see the full stage all the time rather than in close-ups which get in the way of the dancers' movement.
The set is an empty stage with semi-circular, three-tier stand filled by the chorus dressed as historic characters, such as Abraham Lincoln, Queen Elizabeth I, Mahatma Gandhi, etc, etc, which must have been pretty distracting for Met audiences trying to identify them all when they should be concentrating on the singing and dancing. A steel staircase is brought on to no purpose whatsoever.
There are a number of ways of tapping into this opera and others at will. The Met Opera on Demand service offers annual ($149.99) and monthly ($14.99) subscriptions as well as a one-off payment ($4.99) for those who have limited time or only want to watch the occasional opera.
Reviewer: Robert Tanitch