Orfeo ed Euridice
Christoph Willibald Gluck, libretto by Ranieri de' Calzabigi
New National Theatre Tokyo
New National Theatre, Tokyo
–

Listing details and ticket info...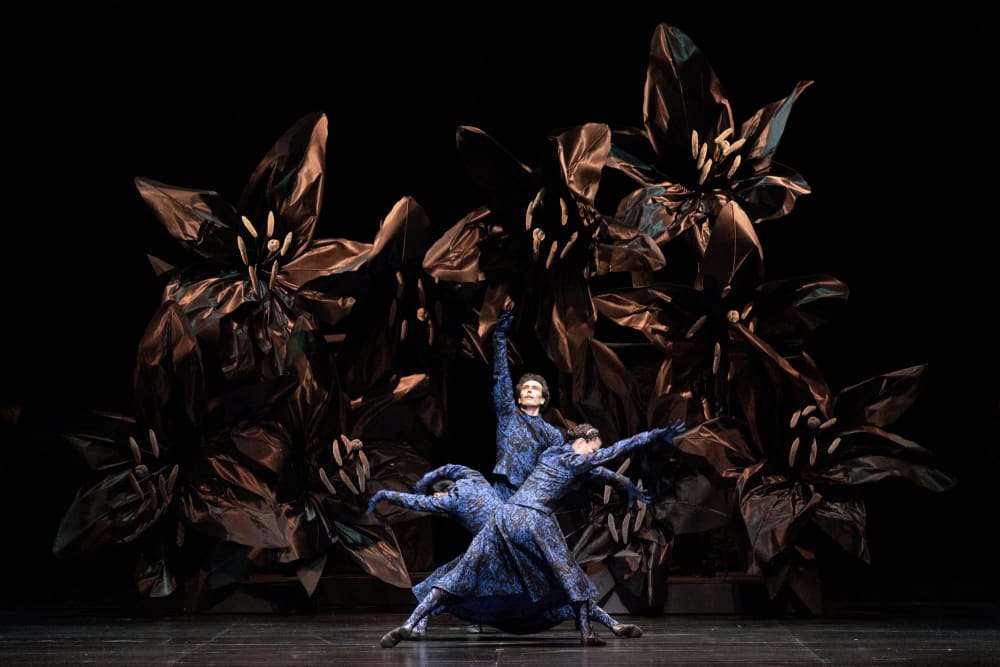 Saburo Teshigawara directs and choreographs Gluck's Orfeo ed Euridice for Tokyo's New National Theatre. He also designed the set, costumes and lighting. Masato Suzuki conducts. Lawrence Zazzo is cast as Orfeo.
The problem for me is that I never believed for one moment that Zazzo was Orfeo. He just doesn't look like Orfeo. He is not young enough. He is too middle-aged. He wears an overcoat throughout. He hasn't got a lyre. He makes too many faces.
Orfeo, son of the Sun-god Apollo, had exceptional musical talent and with his lyre he was able to tame wild animals and save the Greek heroes from the sirens. His wife, Euridice, has just died and the opera opens with him pining at her tomb. He decides to go down to Hades and bring her back.
Euridice (Valda Wilson) does not understand why he does not look at her, why he does not hug and kiss her. She thinks he is heartless and that peaceful death and oblivion are infinitely preferable to the grief she feels now that she is alive again.
The most dramatic moment is when Orfeo finally does turn to look and kiss her and she dies on the spot. Zazzo sings his aria ("What will I do without Euridice, where will I go without you?") with deep feeling.
The big surprise in Gluck's version is that Orfeo does not lose Euridice forever. He does not commit suicide. He is not torn to pieces by Thracian women or dogs. Amore (Rie Miyake), moved by his devotion, brings Euridice back to life and the opera ends on a happy note. Love triumphs over Death
But Teshigawara's final image, a spotlight on Orfeo's face, says something quite different. Orfeo looks confused. He knows Gluck has got the story all wrong and that Death is stronger than Love.
Ballet plays an important role in the opera. There is a shortage of dancers in this production. There are only four of them and the abstract choreography, uninteresting in its own right, adds nothing whatsoever.
Tokyo's New National Theatre's Orfeo ed Euridice can be watched free on the OperaVision channel.
Reviewer: Robert Tanitch