Orlando
Adapted by Neil Bartlett from the novel by Virginia Woolf
MGC and Sand and Snow Entertainment
Garrick Theatre
–

Listing details and ticket info...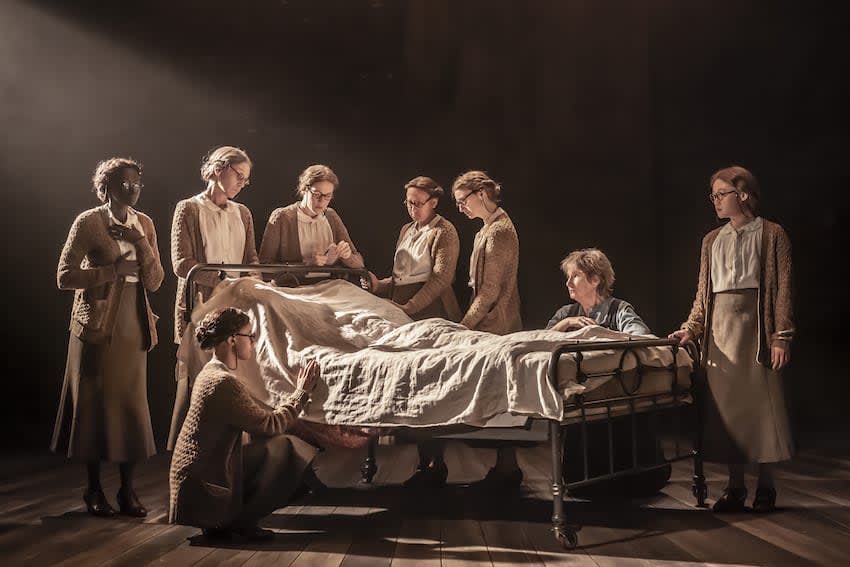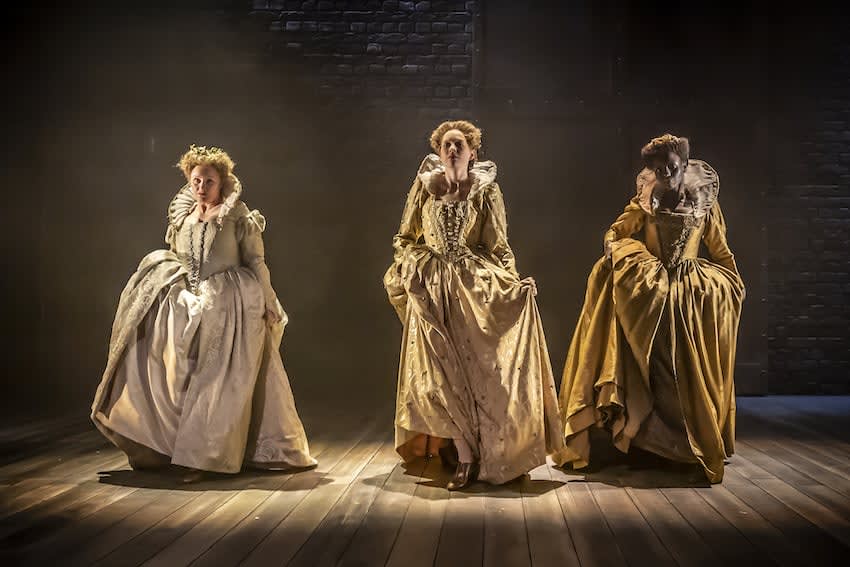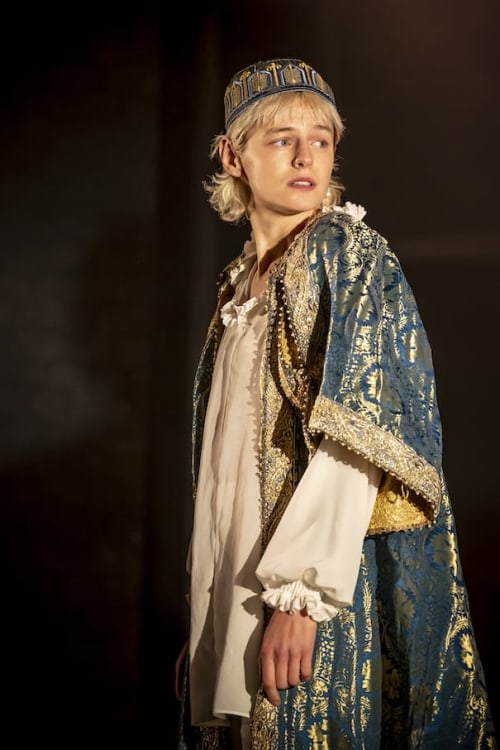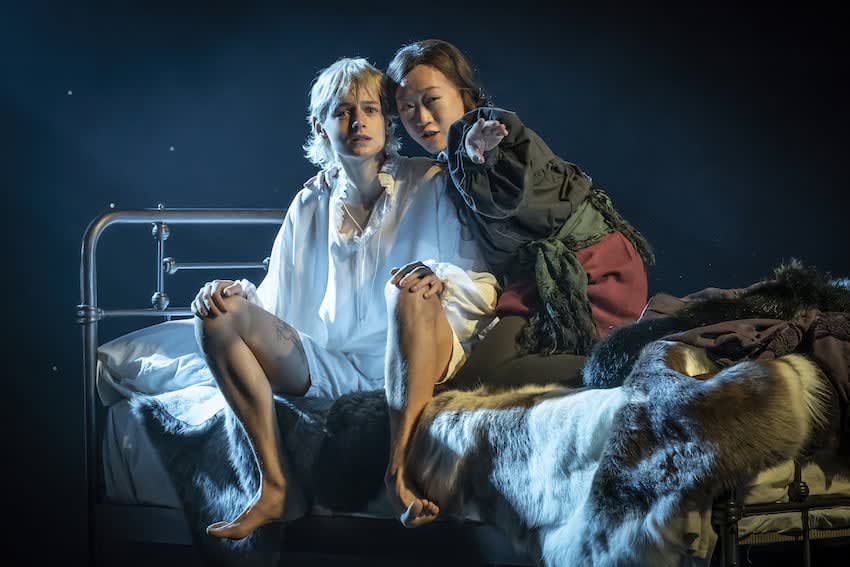 Michael Grandage's sumptuous and colourful production of Neil Bartlett's adaptation of Virginia Woolf's 1928 novel begins with the teenage young lordling in his nightshirt asking "Who am I? Whom do I love?" Then there are four centuries of finding out a multiplicity of answers captured in a non-stop eighty minutes.
Woolf herself is there as a kind of narrator. In fact, there are nine Virginias all in the same cardigan and spectacles, scribbling in their notebooks, inventing the story and commenting on it, suggesting that same multiplicity.
If you are sharp-eyed, you can catch a glimpse of young Orlando's dangly bits before the housekeeper-cum-dresser Mrs Grimsditch gets him into his Elizabethan doublet and hose just in time for trumpets to announce the Queen's arrival. Elizabeth (Lucy Briers) makes a grand entry, but Mrs Grimsditch with earthy reality comments, "if that woman's changed her linen since the Armada, my name's Sir Walter Raleigh".
Orlando deflects ageing Gloriana's advances and ten years later, under a king who "prefers Arthur to Martha", he finds himself on the frozen Thames with a skater called Sasha (Millicent Wong) who says her Uncle Vanya is the Russian ambassador. Orlando finds her hot stuff, but when the ice melts she sails for Russia without him.
By age thirty, Orlando is English ambassador in Constantinople and it is there that he seem to have died—but no, the Virginias make him wake up having changed sex. Life can be very different for a female, the law no longer lets her inherit his own 365-room stately home and things became even more restrictive under Victoria, when Virginia herself was born, though cross-dressing to pass as a man does give access to some past pleasures.
Bartlett's version takes the main incidents and themes of the novel and doesn't attempt to pack it all in. As the tale moves through the centuries, there's a tongue-in-cheek echo of each period's style in the writing and a lively theatricality with numerous cameo moments. Peter McKintosh's costumes are richly detailed and his sets simple but gorgeous, beautifully lit by Howard Hudson.
Emma Corrin's Orlando is the shining centre of this delightful production with Deborah Findlay a great comic presence as earthy Mrs Grimsditch. Each of the cast makes their own contribution (including Richard Cant's sly cameo as an admirer who courts Orlando as both a Duke and a Duchess). Their range of gender identification and ethnicity reflects the acceptance of multiplicity that lies behind this version of Woolf's story: according to a Guardian interview with Grandage, only one actor among them identifies as a man. That says a great deal about how things have changed today. Woolf's parting advice to Orlando was, "if you can just hold on another hundred years. If we can just acquire the habit of freedom". We aren't entirely there yet, but we have come a long way since Orlando was written in 1928.
The novel's admirers may feel there is too much missing. A longer evening could have contained more but this compact version, presenting its serious themes lightly, has a freshness that is very entertaining.
Reviewer: Howard Loxton