Orlando
Virginia Woolf, adapted by Sarah Ruhl
Jermyn Street Theatre
Jermyn Street Theatre
–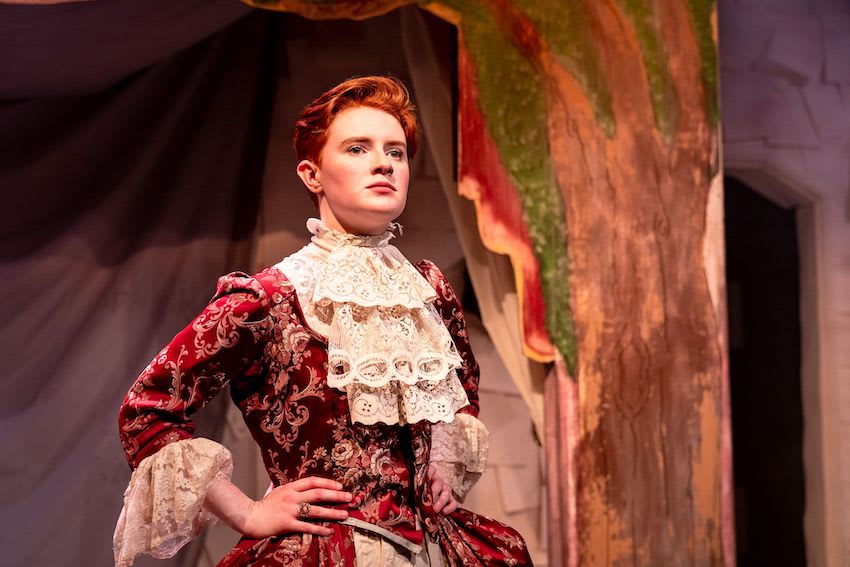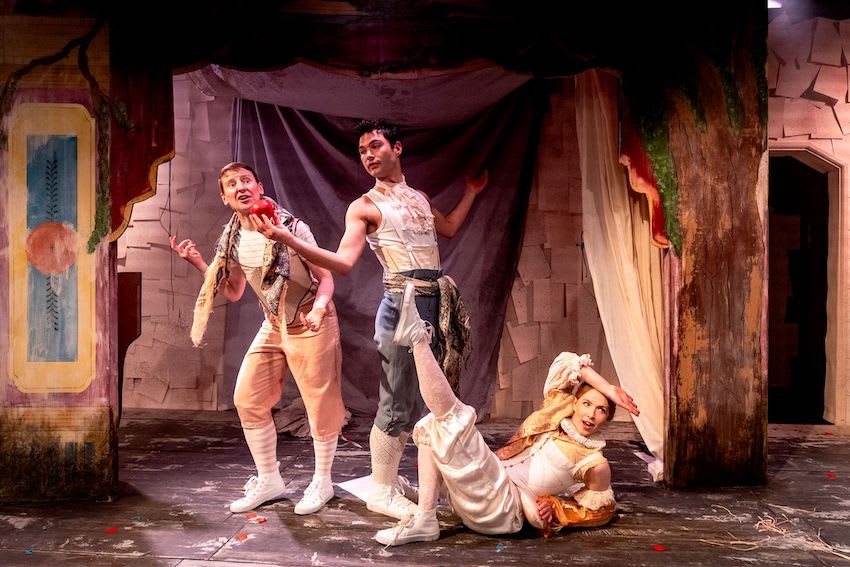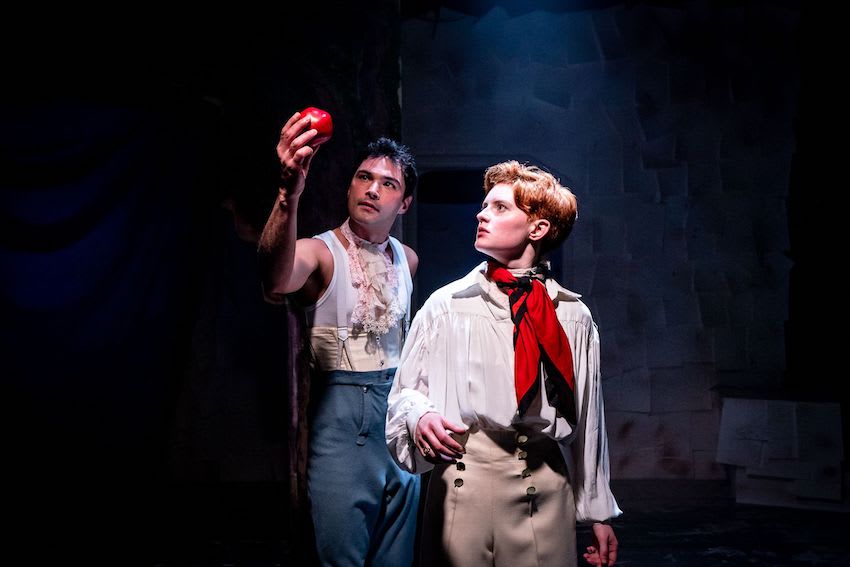 As staged by director Stella Powell-Jones, this adaptation of Virginia Woolf's gender-change novel, written as a kind of love letter to her beloved Vita Sackville-West, takes off with commedia élan and is soon flying, buoyed up by the spirited playing of its cast.
It's tale of a man who grows to maturity then wakes up one morning to find that his body has become that of a woman. It begins with Orlando as a boy. He sits at the foot of an oak tree trying his best to write a poem about it. Finding a place at court, he becomes a favourite of the ageing Elizabeth I who gives him land and a great house. After her death, he falls in love with Sasha, a Russian princess, skating with her on the frozen Thames during the Great Frost of 1608.
Sasha deserts him and sails away and Orlando declares himself done with women and returns to his poetry, only to find himself pursued by a duchess, but escapes here when Charles I sends him on an embassy to Constantinople. It is there that he finds himself become female.
Back in England, it turns out that the duchess is really a duke and still in pursuit. Sasha, too, makes another brief appearance, while Orlando finds it constricting being female in world where women can't hold property and a lady's role is to pour cups of tea for the gentlemen. Orlando lives on through Victoria's reign to marriage to Marmaduke and the world of the motor car.
This adaptation can't pack in all the detail of the original or today seem as subversive as it must have done back in 1928 when Orlando was first published. It still has an edge of feminist protest, but now that does not seem so sharp and the original's element of literary satire is missing. Instead, we have a more light-hearted, camp romp.
Taylor McClaine is Orlando; red-haired and often red-frocked or red-suited, it is a consistent performance whatever the gender, a mixture of innocence and growing awareness. Skye Hallam plays Sasha, Orlando's cheating first love, darkly mysterious and standing a full head higher. All other roles are played by the chorus of three who act as narrators: Tigger Blaize, Rosalind Lailey and Stanton Wright let the lines flow between them, act as stage hands and dressers as well as take on numerous characters. Blaize is a haughty Queen Elizabeth with a lascivious leer and the predatory Duchess / Duke, Wright a Russian seaman and husband Marmaduke and Lailey various servants and ladies—all delivered with style and a great sense of fun.
The conscious theatricality of Powell-Jones's production is emphasised by the proscenium arch that dominates Ceci Calf's setting, while Emily Stuart's colourful costumes are used like a dressing up game.
After more than four centuries, Orlando is still struggling to finish the ode to an oak tree she began when he was sixteen. He / she / they may not be a great poet, but this take on their life is delightful.
Reviewer: Howard Loxton