Orlando
Virginia Woolf, adapted by Sarah Ruhl
Royal Exchange Theatre, Manchester
–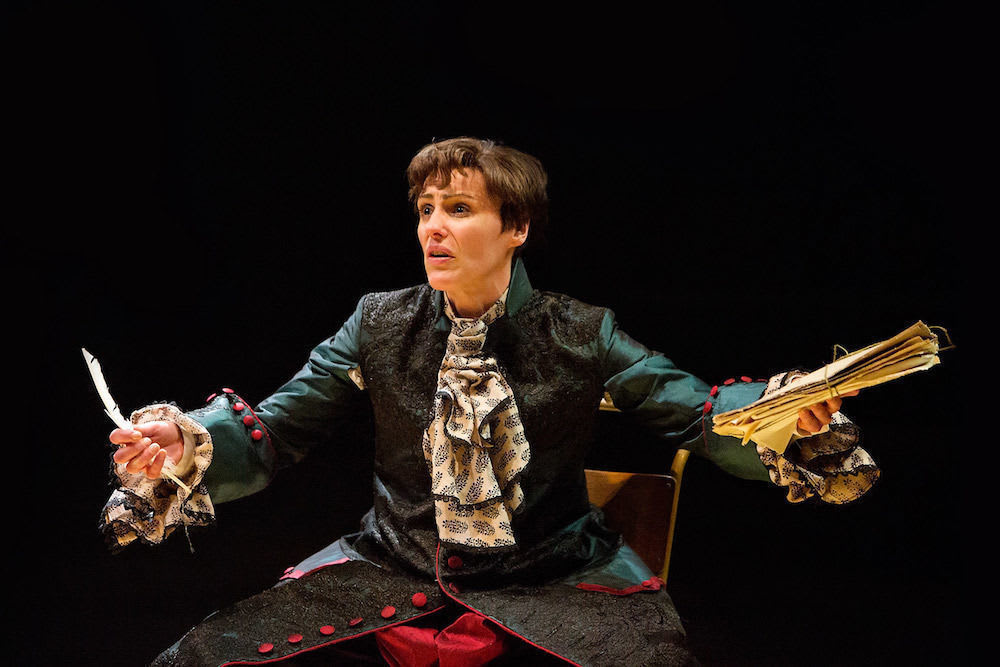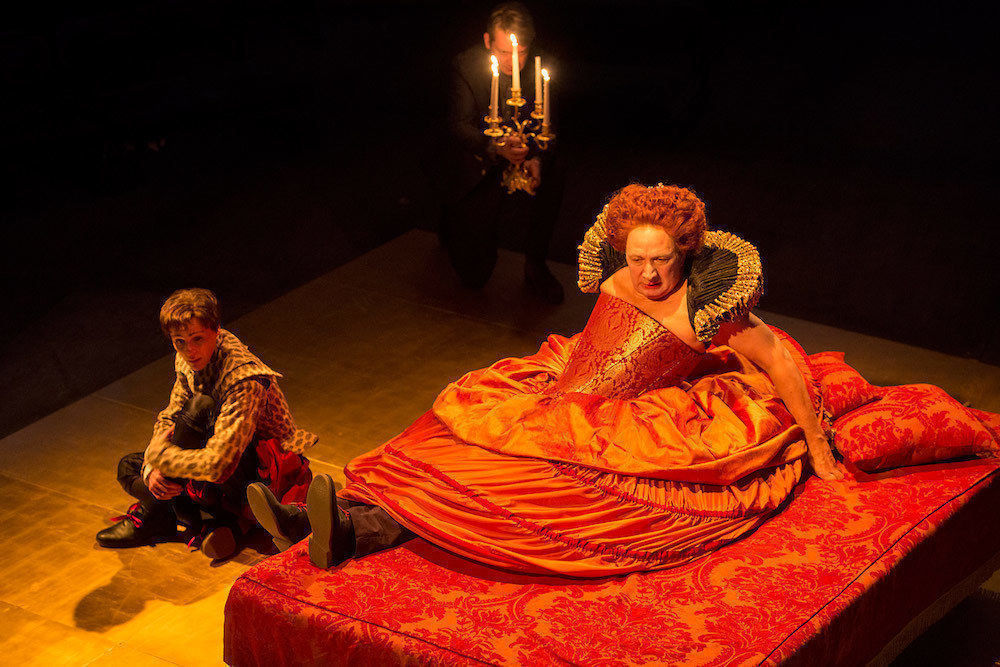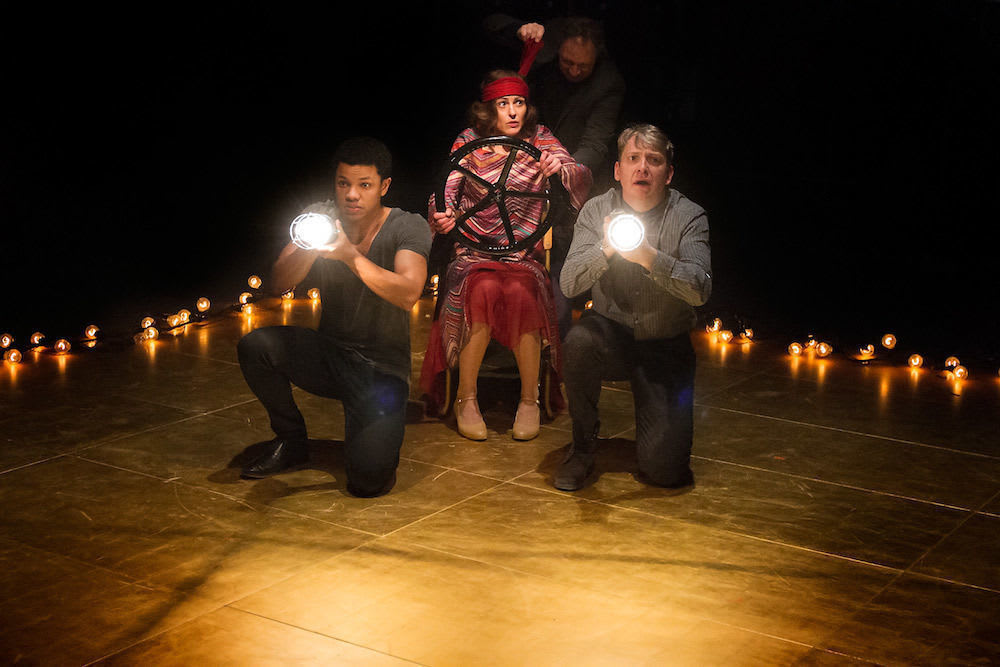 Orlando is a story of a person who is both a man and a woman at different times and so experiences, and compares, love and life as both sexes. Or maybe it's a story of a person who lives at the same age over five centuries observing how life and attitudes change—or don't. Or perhaps it's a writer's fable about someone who needed to live for five hundred years in order to acquire enough experience to write one great work.
Virginia Woolf's modern(ist) classic is all of these things, and Sarah Ruhl's adaptation is also surprisingly funny throughout. It relies heavily on narration, both through the three characters named "chorus", who also play many smaller roles, and through characters narrating their own stories to bring out their inner lives. This is a technique often used for novel adaptations that can make a play feel very static and wordy, like having a bedtime story read to you.
That certainly isn't the case in Max Webster's lively and imaginative production for the Royal Exchange, which is light and joyful from beginning to end. Designer Ti Green has provided a bare stage dominated by a huge gold square on the floor—which becomes white when the Thames freezes over—onto which minimal scenery and props are trundled when needed.
There is some beautifully atmospheric music from composer Isobel Waller-Bridge, much of which is recorded, but a live element is added by musician Hetti Price and her array of differently-shaped cellos from the different eras portrayed (she provides a helpful history of the instrument in the programme).
In the title role, ex-Coronation Street actor Suranne Jones is something of a revelation. She is boyish and immature to begin with when Orlando is a plaything of Queen Elizabeth I in her later years, until he is caught dallying with a young woman and earns the Queen's disfavour. However he falls head-over-heels for a Russian princess, Sasha, played by Molly Gromadzki with some beautiful aerial work to represent her great skill at ice skating.
After he is betrayed by his princess, Orlando progresses through the centuries and travels abroad and back, at one point turning from the Duke to a grand lady but still not a day older. Orlando's awkwardness in her new sex is played very well by Jones, as is the transformation from boyish charm to feminine beauty.
The play even extends to beyond when the book was written, as twenty-first century Orlando finally progresses to a laptop to complete her great poem "The Oak Tree" which she began as a boy in the fifteenth century.
Other than Orlando and Sasha, all other characters, both male and female, are played by the three members of the chorus: Thomas Arnold, Richard Hope and Tunji Kasim, with Gromadski also playing additional roles. Whilst there is a clear lead character, as a whole the production is a very slick and impressive ensemble piece.
Labelling something a "classic" automatically conjures expectations of something dull and worthy, especially an adaptation from classic literature. However this production couldn't be further away from this. It's fast, funny and entertaining and well worth a couple of hours of your time to traverse 500 years of the character's life.
Reviewer: David Chadderton