Orphée aux Enfers
Jacques Offenbach, libretto by Hector Crémieux and Ludovic Halévy
Festival D'Aix-en-Provence
Festival D'Aix-en-Provence, France
–

Listing details and ticket info...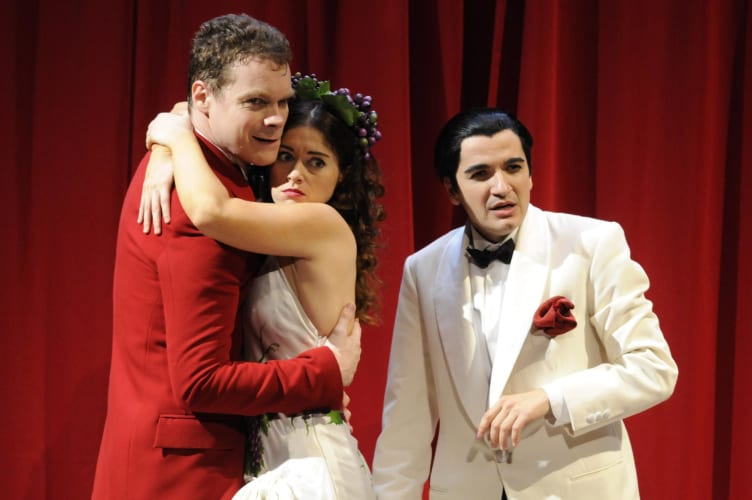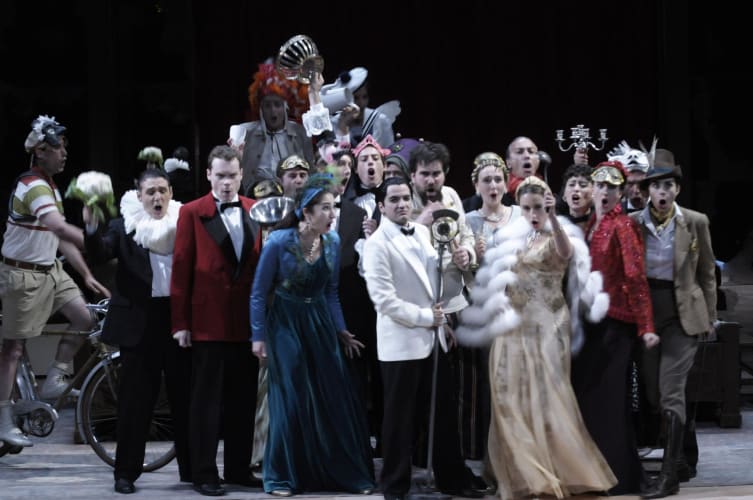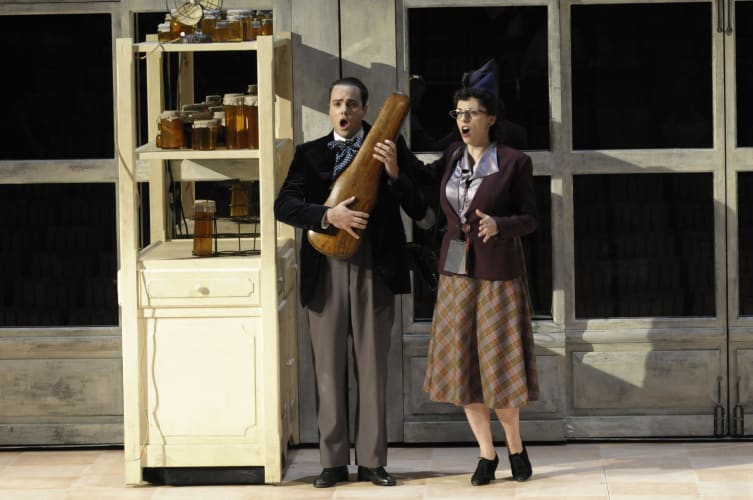 The story of Orpheus has inspired so many poets, musicians, painters, sculptors, film directors, choreographers. There have been over 100 operas.
Jacques Offenbach's Orpheus in the Underworld, the first full length classical operetta, was a succès de scandale at its première in 1858, delighting Second Empire audiences with its irreverent satire on the French social system and its parody of classical theatre at the Comédie-Française and classical opera, and Gluck in particular. Gustave Doré designed the scenery.
The Second Empire was famous, ooh-la-la, for its sexual frivolity, grand horizontals, luxurious brothels and can-can. The French critics thought the operetta vulgar, indecent, coarse and grotesque. Wagner would later describe it as "a dunghill in which the whole of Europe wallowed."
It remains Offenbach's most popular operetta; but I have yet to see a totally successful production. Here, the story is not helped by having been updated to 1940 (why 1940?) and set it in a bourgeois mansion. Why not Olympia and Hades? Without any visual reference to classical times, the satire is lost.
Offenbach's original touch is that Orpheus and Eurydice hate each other. Orpheus (Julien Behr), surprise, surprise, however, is not the lead role. It is Pluto (Mathias Vidal) and Jupiter (Vincent Deliau), who vie for the favours of tarty Eurydice (Pauline Courtin), who are the leads.
The initial image of all the gods, bored by a diet of nectar and ambrosia, asleep at a long table and looking like an irreverent reference to the Last Supper, raises hopes which never materialize.
The operetta should be rollicking fun and sexy; but there are not enough comic personalities on stage and certainly not enough comic invention. Jupiter, disguised as a fly and attempting to seduce Eurydice, is poor farce. It is Jérôme Billy as John Styx, the foolish, coarse and randy servant, begging for sex, who gets the most laughs and applause.
Yves Beaunesne's production dates from 2009. The young cast is drawn from the European Academy of Music. Offenbach's score, conducted by Alain Altinoglu, sounds less catchy than usual. "Partons! Partons!" (the song the gods sing on their departure to hell) gives the performance a welcome lift; but the transition from stately minuet to vulgar can-can, which should be the opera's high spot, lacks the high kicks and splits, which would give it the high energy it really needs.
Reviewer: Robert Tanitch