Oscar Wilde's De Profundis
Paul Dale Vickers
Martin Witts and Lesley Ackland for London International Arts Theatre Limited
Leicester Square Theatre
–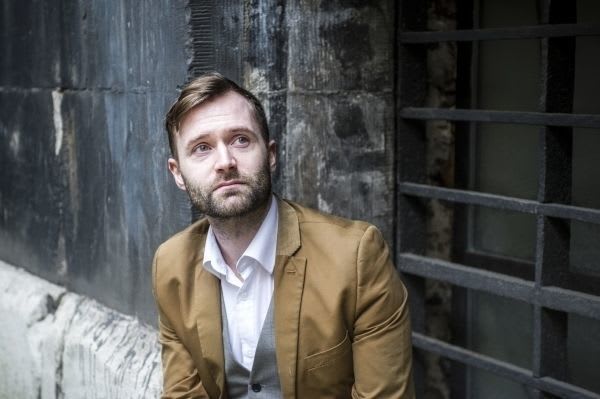 "I have no doubt that in this letter in which I have to write of your life and of mine, of the past and of the future, of sweet things changed to bitterness and of bitter things that may be turned into joy, there will be much that will wound your vanity to the quick"—Oscar Wilde.
Simply staged, beautifully lit and performed with intense passion, De Profundis is a musical monologue that is in turns both vengeful and insightful.
Based on Oscar Wilde's 50,000-word letter to his lover Bosie, the hour-long show weaves its way through a tale of love, confusion, reflection and despair. Part adaptation and part direct quote, the narrative moves effortlessly through Wilde's words creating moments of melancholy but also bursts of brightness in which Wilde's love for philosophy shines through.
Paul Dale Vickers (writer of both music and lyrics) is a worthy winner of the New Musical Project. This compact one-man show encapsulates the conflicting nature of the human condition perfectly. Wilde has too much love in his heart to submit to hate, but, nevertheless, must recall and recount all of the wrongs that have been inflicted upon him.
As Wilde, Alastair Brookshaw gives a riveting performance, neatly underplaying many aspects of the piece but displaying a believable depth of emotion. He avoids the temptation to play Wilde flamboyantly. With a plain shirt and unkempt hair, it is almost easy to forget which famous prisoner he is playing.
This adds weight to the emotion of the piece as we learn that one of Bosie's greatest insults was to say that once removed from his pedestal Wilde was no longer interesting. This lyric is repeated several times and the starkness of the setting reinforces the insult.
MD Michael Riley accompanies Brookshaw on piano. With only a wooden bench for set, director Stuart Saint keeps the emphasis purely on the emotions of this caged man. The movements are measured but the body language is not that of a man completely defeated.
Prior knowledge of Wilde would add colour to the experience, but, as this is a love letter from the mind of a writer, it is not essential to know a huge amount of background; Wilde himself explains most of the key plot points through reminiscence.
Wilde's words are compelling and, whilst setting them to music is not an obvious choice, the end result is an engaging hour of emotional musical theatre.
Reviewer: Amy Yorston