Otello
Giuseppe Verdi
English National Opera
London Coliseum
–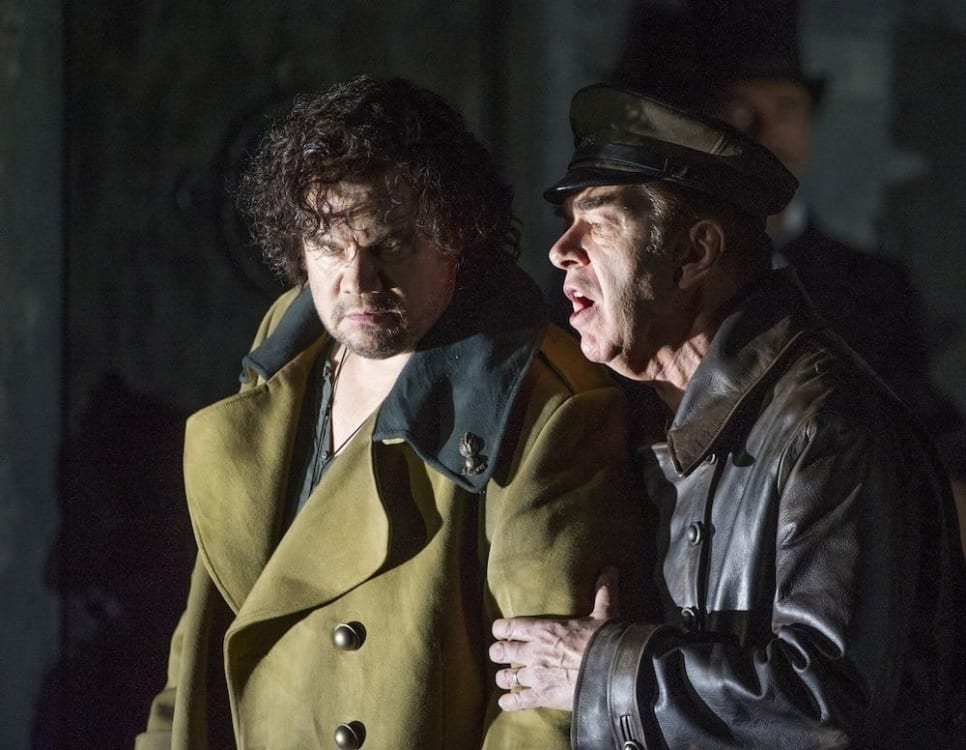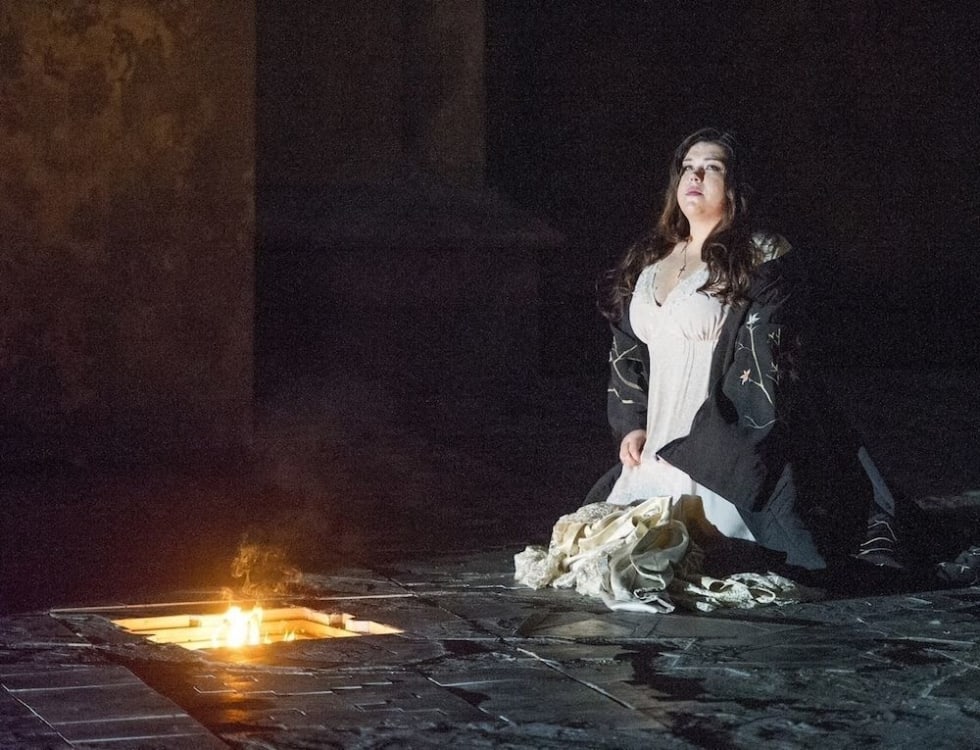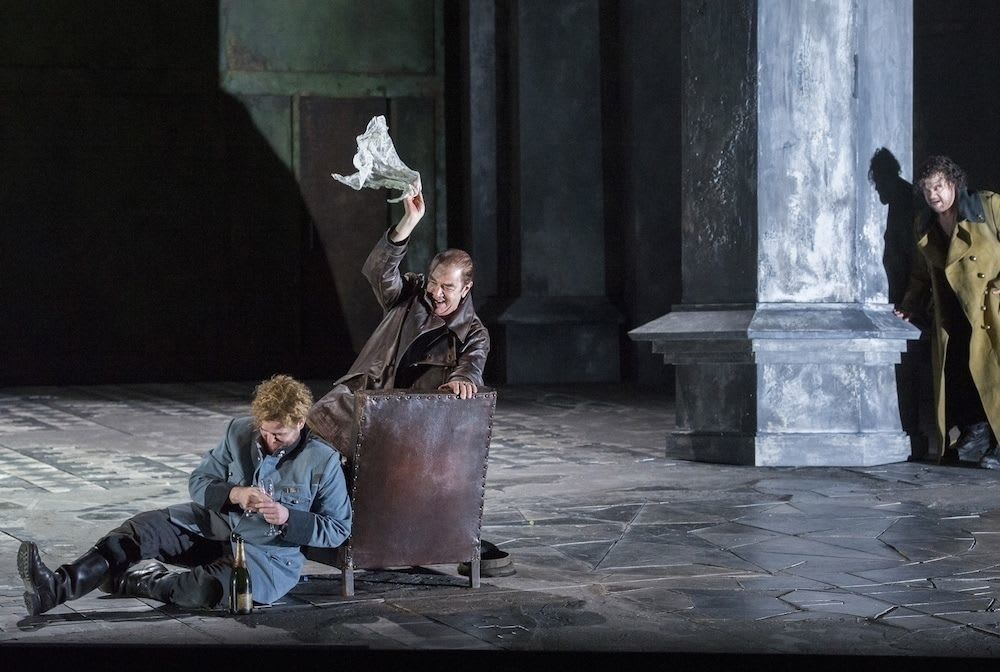 Otello brings back a dream team to the ENO stage and marks Edward Gardener's penultimate performance as musical director for the company.
Gardener does not disappoint and, whilst he ekes out every drop of Italian passion from the orchestra, David Alden provides the goods onstage.
The whole opera is staged in the 1920s, taking place in a crumbling Mediterranean piazza (designer Jon Morrell), with a muted colour palette of browns and greyscale. This remains in each act, with the addition of a couple of props to signify Otello's office and bedroom. The only bright colour is a gold-embellished Madonna painting, her virtuous figure a reminder of how far Otello believes his wife has fallen.
This appealing but undemanding set design leaves the large chorus and soloists to provide the drama of Verdi's piece. Iago (Johnathan Summers) is a thoroughly nasty piece of work, believably manipulating Otello (Stuart Skelton) with just the slightest insinuation and sardonic humour. Iago is driven by a class-based jealously and Otello is too hot-headed to see through his trickery. The tragedy is the innocence of his naïve wife, Desdemona, who is too good-natured to ignore their once friend Cassius's plea for help.
Leah Crocetto (Desdemona) has an impressive vocal facility, the sound produced effortlessly filled the Coliseum once she settled into her role. More exciting was the achingly beautifully pianissimo she employed for her demise in act four. This, matched with Stuart Skelton in vocally fine form, proves an aural treat.
Skelton physically embodies Otello brilliantly, finding a believable narrative for his demise from the great Lion of Venice to a beast who cannot see reason regarding his wife. This, coupled with passionate emotional delivery and incredibly intense legato singing, prove that he deserved last year's International Opera Award for Male Singer.
Despite brilliant performances all round, at times the production lacks an emotional depth. The individual roles are well performed, yet it is hard to believe in the connection between Otello and Desdemona. Their more violent struggles lacks conviction, and there is a sense that some of the larger physical gestures have been directed externally and learnt, but no personal meaning had been found for the movement.
This is ENO's first new production of Otello in sixteen years and, despite the emotional numbness surrounding the tragic couple, this production has been wonderfully realised and is musically exhilarating. Well worth the wait.
Reviewer: Louise Lewis