Othello
William Shakespeare
Frantic Assembly
Lyric Hammersmith
–

Listing details and ticket info...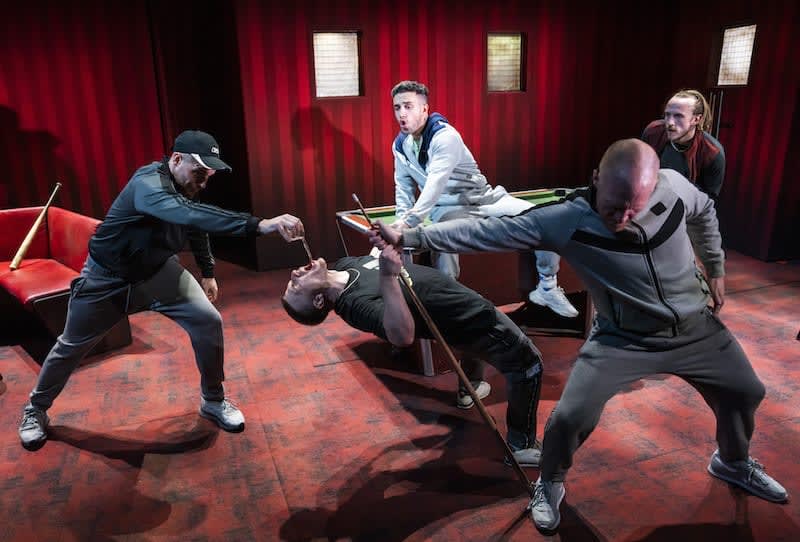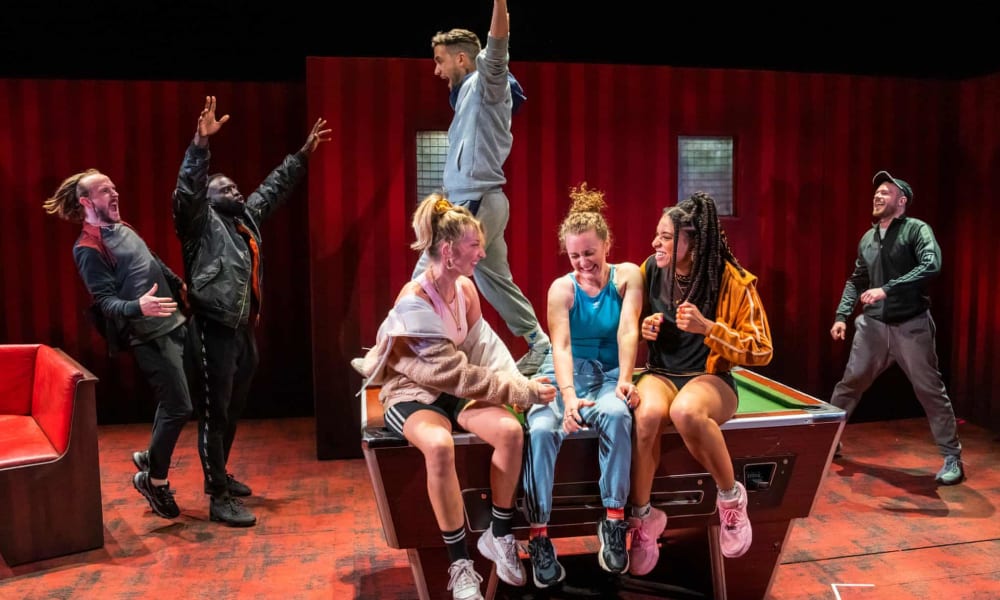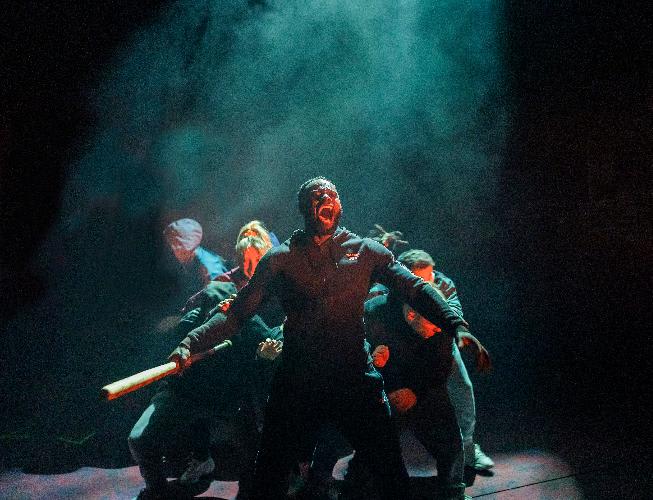 There is a fast and forceful physicality to Frantic Assembly's trimmed down Othello first performed in 2008 and now touring with a different cast.
The characters are almost always in motion: the men with a tough dangerous edge, the three women usually on the margins of the drinking, the games and the arguments in this seedy looking pub where all but two scenes take place.
The show opens with the characters moving to the pounding musical rhythms of Hybrid, sometimes dancing briefly alongside each other or perhaps suddenly jumping onto the snooker table that sits centre-stage.
That table is later the scene of the only really sensual encounter between Othello (Michael Akinsulire) and Desdemona (Chanel Waddock) and becomes the place where towards the end of the play he brutally strangles her.
Violence always feels close to the surface in this production. Very early on, there is a vivid fight sequence. Cassio (Tome Gill) restlessly walks the pub waving a baseball bat, so we can hardly be surprised that after a few drinks he is ready to fight everyone.
The plot follows the play's storyline, keeping its essential elements transposed from the people at the top of society to the roughest end of a working class community. But the cuts have a cost. There is too little to either appreciate the love between Desdemona and Othello or the reasons why Othello should so quickly accept Iago's lies about Desdemona.
The cuts include a good deal of Emilia (Kirsty Stuart) and Desdemona, the former being reduced to a sketch, though it does include her brilliant speech about men being all stomachs and women their food. Unfortunately, there is less to really engage with on the issue of domestic violence and the abuse of women.
The men who roam the stage have a hyper-masculinity that occasionally evokes laughter, as for instance when Othello says of Desdemona, "I will chop her into pieces."
This is a very visual production with an engaging cast who, in particular Joe Layton as Iago, give a vivid, entertaining performance, but the central issues of racism and women's oppression were somewhat eclipsed in the process.
Reviewer: Keith Mckenna