Othello
William Shakespeare
Peckham Theatre Company
CLF Art Cafe, The Bussey Building
–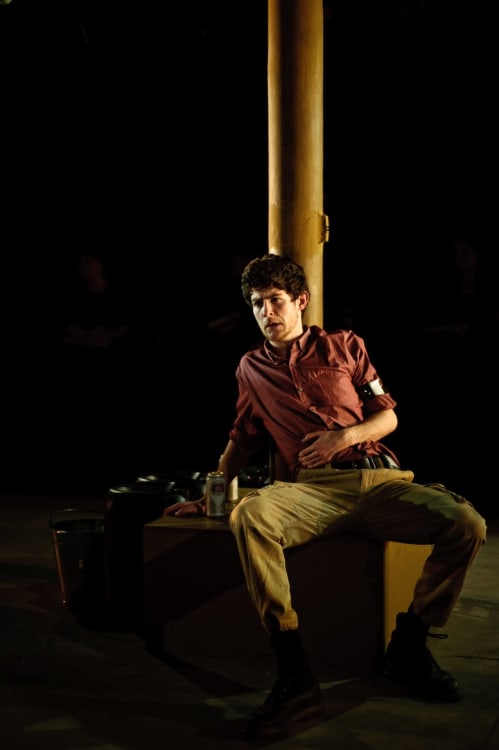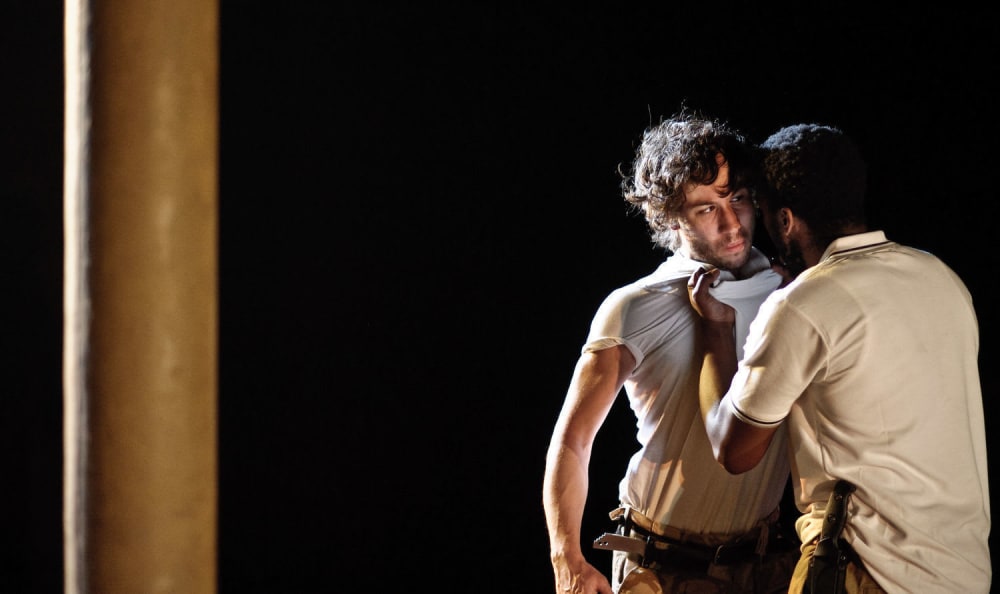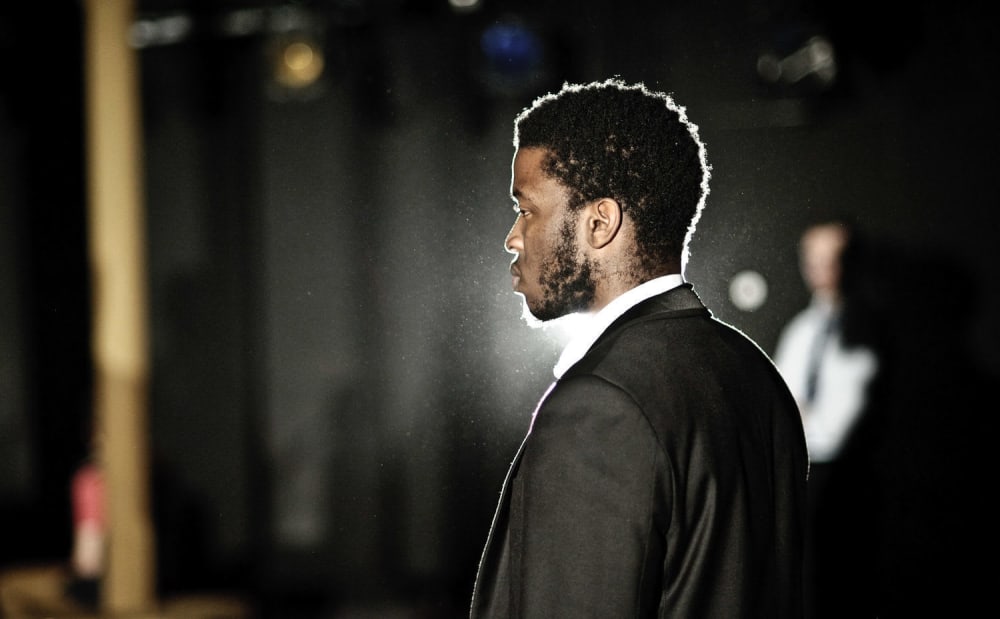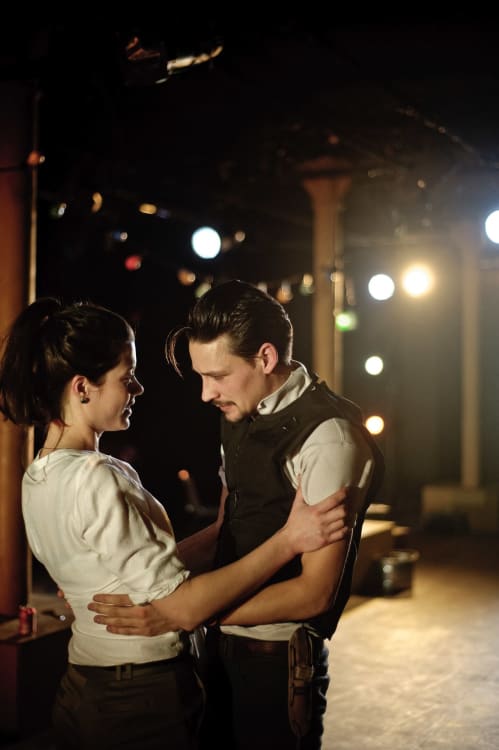 A young cast gives energy to the ill-fated tale of jealousy, foolishness and violence. The green-eyed monster rears his head a little too soon however, and whilst his stage presence and physicality is impressive, Zackary Momoh shows the height of Othello's anger too early and there is not enough demonstration of his slow rotting into an envy which causes him to see no other way but to kill his wife.
Iago (Jack Johns) is particularly excellent as the viper whispering in Othello's ear and his venom is made all the more effective as he is believably charming, with a fickle sense of humour. His unrepentant cruelty is particularly emphasised in his hideous treatment of his wife Emilia (Izabella Urbanowicz) and Shakespeare deals the audience a massive blow with Iago's silence at the end of the play; he does not get any visible punishment.
Director Anthony Green has guided his talented young cast well and the language flows with a rhythm that draws out the nuances of characters. In particular the relationship between Desdemona (Harriet Green) and Emilia shows an interesting sisterhood of two women drawn ever closer together as their husbands turn against them. Urbanowicz's shows Emilia's despair at the climax of the play and it is all the more moving and convincing because we have seen her reliance on Desdemona for mutual strength.
The production works well in traverse but there are issues surrounding the context which Green has chosen for the play. We are not in 1600s Cyprus but in modern day and, instead of the Venetian army, Othello is a general for a private western military security company. The fact that they have been deployed for physical action means that they appear to be breaching the UN Mercenary Convention—are they really no more than mercenaries?
This jars with the formalities of Shakespearean warfare and courtship which are inherent in the language. Would Desdemona marry a man who is really little more than a mercenary? And why would she travel to Cyprus with him into a modern conflict zone which would involve a good deal more than swords and canons. A private military company makes sense on the surface, but it is not quite the right setting to create a thoroughly convincing alternative to formal army / military service.
What is exciting is the pace of the production which steams along and Green has made very effective use of the long space which is set up in traverse. Also to Green's credit is the fact that the cast are universally able to communicate the meaning clearly within the text; Jack Johns especially handles the dialogue with extreme dexterity.
This is an interesting production which gives new perspectives on relationships between characters but needs some tweaking when it comes to the updated setting and context.
Reviewer: Anna Jones