Othello
William Shakespeare
Theatre By Numbers
The Continental, Preston
–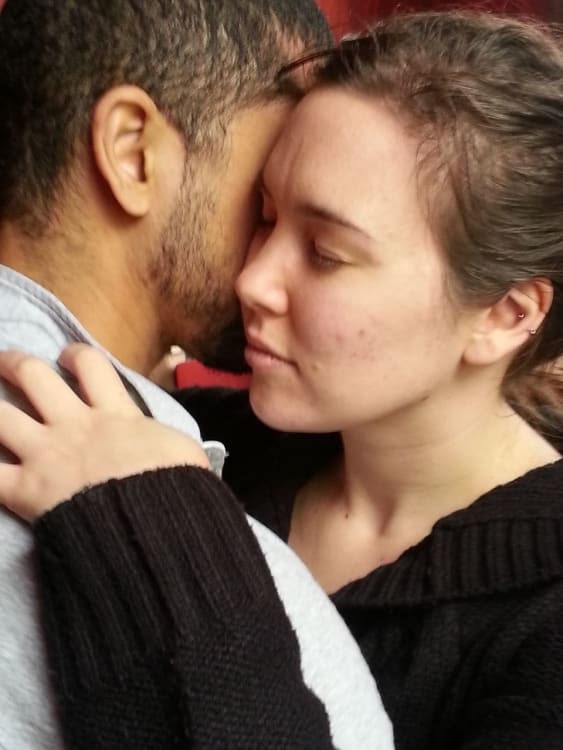 A full-blooded telling of Shakespeare's tragedy is not the type of play you generally associate with Preston Tringe, the city's annual festival of fringe theatre.
At least this Theatre By Numbers production sticks to the style of small-scale drama, with a cast of four covering a character list that generally stretches to 20, and a stripped-down design that demands players make costume changes on stage behind a pair of curtains that are the only scenery.
This is flat-pack theatre that measures up to the aims of the company's founders—Charlie Mortimer and Paul Brandreth—to bring productions anywhere and everywhere.
The addition of highly-effective live music, performed by multi-instrumentalist Tom Woolsgrove, adds an extra dimension however and singles out this production as one with some serious intent, attempting to bat above its clearly limited resources.
The stated intent of Theatre By Numbers is to bring added movement to their performances and this Othello starts with a bold attempt at physical theatre as the cast intertwine or offer a mimed interpretation of character.
Ultimately though there really is no substitute for clearly-enunciated text and narrative. Mino Fourket, in the title role, spends too much time talking to the floor—when examining the flaws in his character could have avoided so much blood-stained upset.
Andy Avery, as scheming nemesis Iago, leaves no-one in doubt of his faults even if his dastardly Scots accent may occasionally elude him.
Nicole Gaskell, in around half a dozen roles, uses probably every accent on her acting CV, settling for a saucy West Country Emilia that shows a lightness of touch.
Rebecca Derrick is a thoroughly-convincing, wide-eyed Desdemona.
After its performances here, the production also plays Manchester dates, which serves to showcase some homegrown talent, striving hard to raise the Bard...
At Gullivers, Oldham Street, Manchester October 2 and 4
Reviewer: David Upton