Othello
William Shakespeare adapted by Beth Flintoff
Watermill Theatre
Watermill Theatre Newbury
–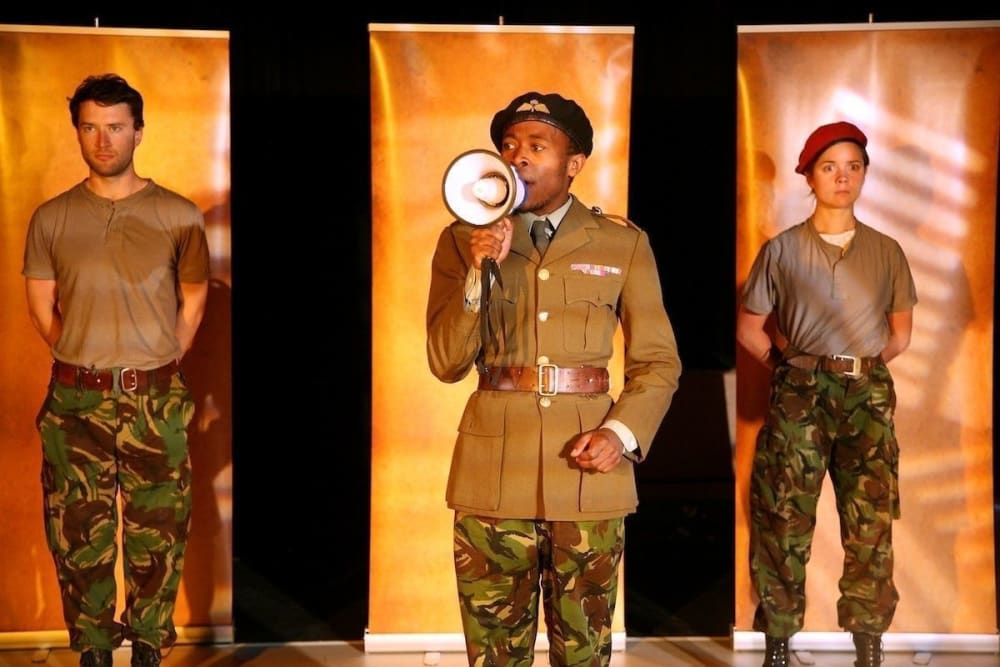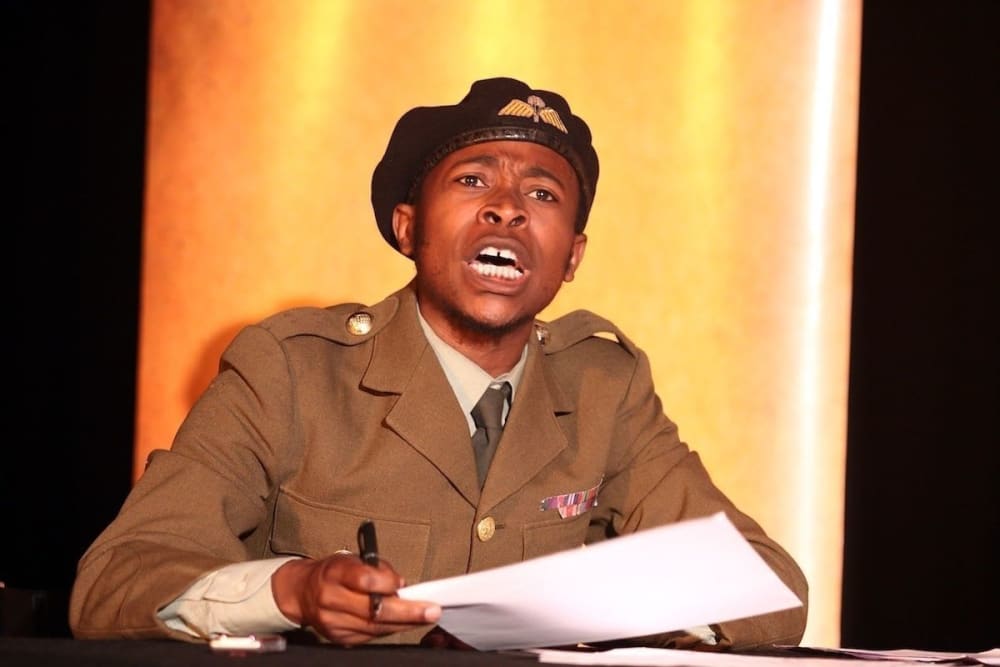 The Watermill Theatre's Shakespeare Festival is a week-long host of activities for all ages. There are workshops, storytelling for children, even a choir and over a hundred people aged from 8 to 80 will be performing in a series of favourite scenes in The Bard Unbound, a remarkable celebration of the theatrical spirit of community involvement in the works of Shakespeare.
But the centrepiece is a unique version of Othello. It's a challenging task to adapt Shakespeare's tragedy for a cast of three but Director Beth Flintoff has successfully distilled this powerful drama into a riveting, fast-paced 80 minutes.
The cast inventively introduce the characters by wearing costumes hanging on a coat rack. You need to watch carefully as they cleverly use these to help the audience identify the various and many roles they play.
There are fine performances throughout this modern dress production that focuses on the love triangle between Othello, Desdemona and Iago.
Tonderai Munyevu portrays Othello as a gentle Moor, a proud, ambitious army officer, but ends up as a, "turbid Turk", broken and distraught, suffering from epileptic fits—a lurching, pitiable character.
In a frenzied jealousy based on some flimsy evidence surrounding a missing scarf, Othello believes that his wife has had an adulterous affair and he strangles her as she begs him to "kill me tomorrow, let me live tonight, just half an hour."
Her death is powerfully staged and Othello's final suicide is chilling.
Elizabeth Crarer is an engaging Desdemona, totally believable as Othello's loving and blameless wife; her warm innocence and love of Othello is beguiling.
James Phelips is a thoroughly spiteful Iago, determined to wreak his revenge on Othello for not promoting him to be his second-in-command. It is a cruel and dark, malicious act of vengeance, strongly played by Phelips.
This impressive adaptation asks a lot of its cast who constantly have to make the swiftest of costume changes to become the other key players in the plot. Whilst you have to admire their dexterity and skill as actors, it is a task that pushes the boundaries of believability, which might well work in comedy or farce but, being one of Shakespeare's classic tragedies, it somehow stretches the audience's suspension of disbelief.
The performance has been devised to tour to secondary schools and has been seen by over two thousand youngsters over the past six weeks. I'm sure that the teenage audiences will have identified and empathised with the multi-role concept, but if only the budget had allowed a larger cast this production would have soared.
Reviewer: Robin Strapp