Our Country's Good
Timberlake Wertenbaker
Out of Joint and Octagon Theatre Bolton
Octagon Theatre, Bolton
–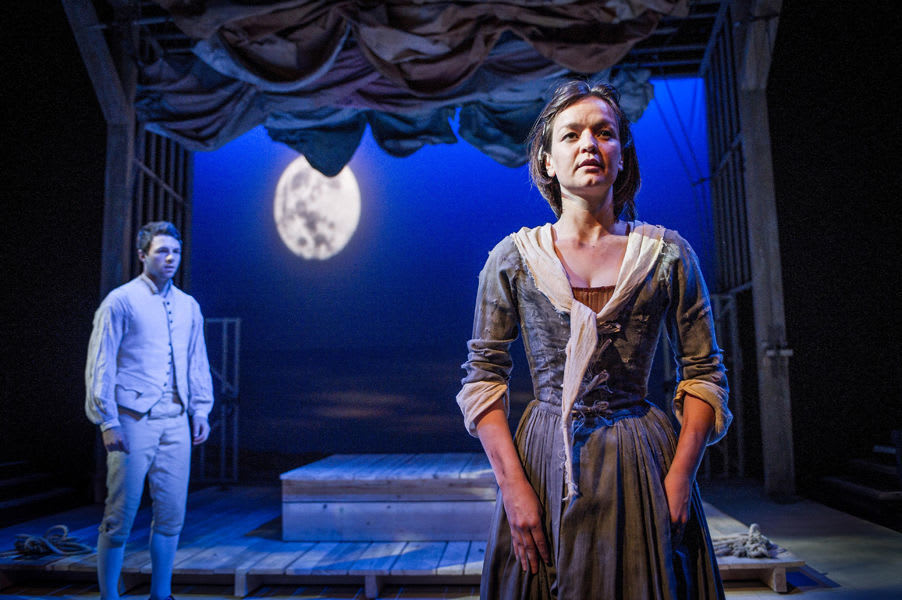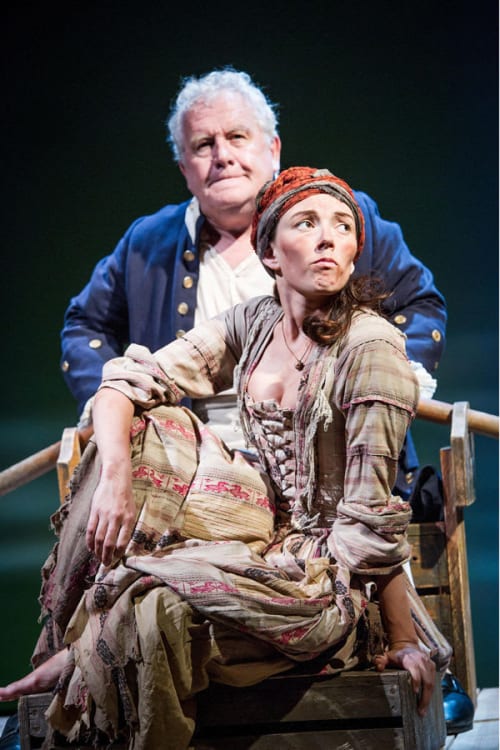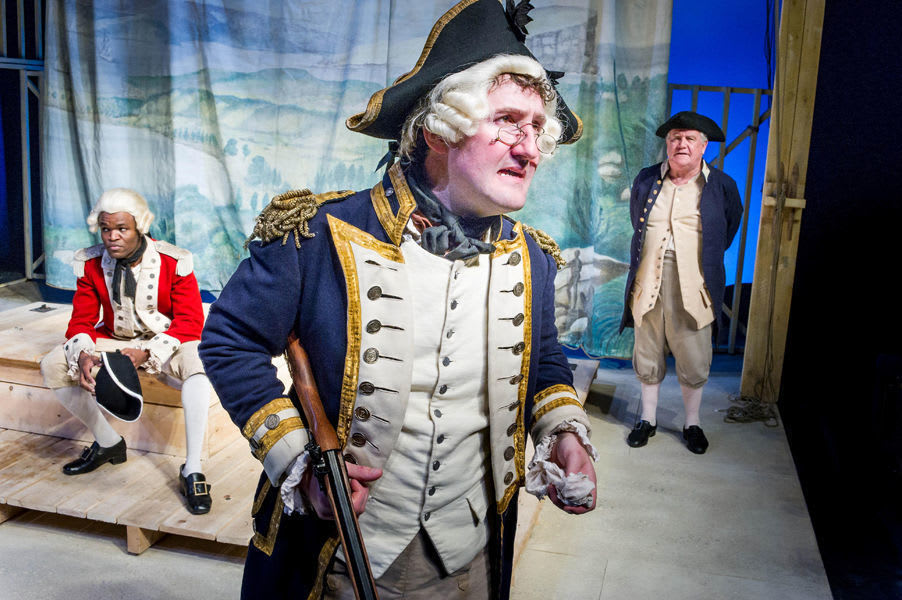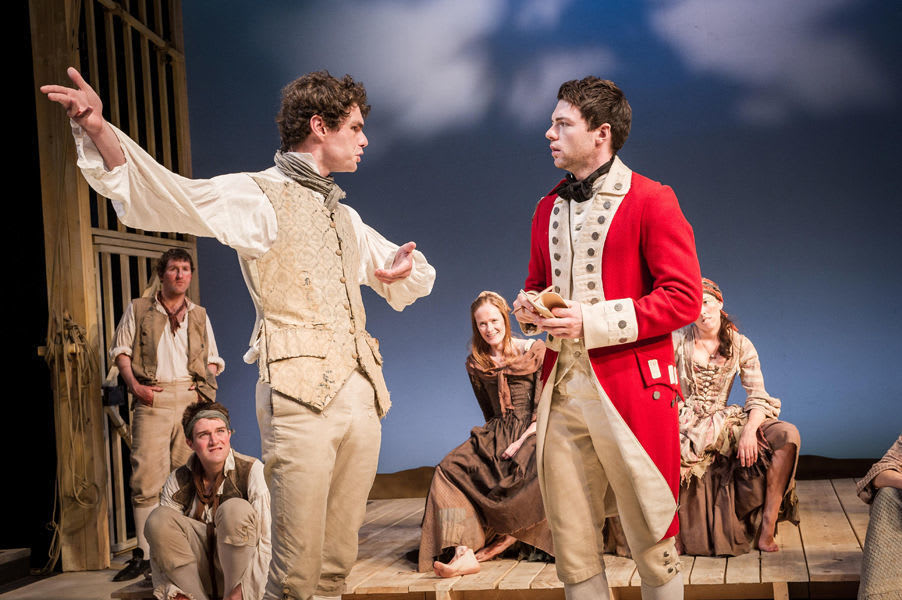 As it approaches the 25th anniversary of its first production, director Max Stafford-Clark returns to a play he refers to as a "modern classic" which seeks to affirm the humanising, civilising effect of theatre at a time when funding for the arts—and for other institutions and aspects of British culture that have been the envy of the world—appears to be under a more serious threat than ever before.
Based on Thomas Kenneally's novel The Playmaker, which in turn is based on real events, Wertenbaker's play tells the story of a group of criminals transported from England to Australia in the eighteenth century who put on a production of George Farquhar's The Recruiting Officer, directed by one of the minor officers in charge of the penal colony, Second Lieutenant Ralph Clark.
Clark has inevitable difficulties in motivating a group of amateur actors brought up in extreme poverty to a life of crime who have been starved, beaten and abused in the harrowing journey by sea from England to Australia. However there are much bigger threats from more senior officers who believe the play to be not just a waste of time but a major threat to discipline and completely antithetical to their purpose.
The officer rebellion is led by Major Robbie Ross, who makes life as difficult as he possibly can for Clark and his actors after the liberal Captain rules against him and in favour of the production going ahead.
Wertenbaker writes in the programme about the 1988 production, "we were in the Thatcher era: educational activities for prisoners were being cut and there was a lot of talk about innate criminality". This is undoubtably a political play that argues that people are not innately criminal or bad and that theatre can bring people together to see themselves in a different light and so behave differently to one another more than discipline and punishment. It isn't an argument likely to appeal to the hardcore Daily Mail reader.
But Wertenbaker makes the opponents of this ideal as real as the supporters in her play, making the discussions—while, perhaps, overlong occasionally—more interesting and less certain in their outcome, although Ross is in danger of becoming the villain of the story by the end.
To emphasise the theatricality of the story, most of the actors double as both prisoners and officers, and there are some very clear and distinct characterisations. Ciarán Owens is very strong as Major Ross, who despises the prisoners and even sees his own presence and that of his men in the colony as a punishment, but he also doubles as the mild prisoner Ketch Freeman, hated by the other prisoners for his job as hangman.
Ian Redford returns to a part he played some years ago for Out of Joint as Midshipman Harry Brewer, obsessed with young prisoner Duckling Smith—here played by Lisa Kerr—whom he watches over jealously. Matthew Needham is the kindly but firm Captain David Collins as well as the self-educated prisoner Robert Sideway with a love of words and aspirations to become this new country's first playwright.
Dominic Thorburn is the naïve young Second Lieutenant Clark, a reluctant theatre director who starts to get a little too close to one of his actors, the intially shy Mary Brenham played by Laura Dos Santos. Liz Morden is the violent, foul-mouthed prisoner played by Kathryn O'Reilly to whom no one can warm early on in the play, and Helen Bradbury plays Dabby Bryant, a sceptic about the value of the play from beginning to end. Damola Adelaja plays the Aboriginal Australian and Madagascan prisoner Black Caesar, and Matthew Needham performs a funny parody of eighteenth century acting styles as Robert Sideway.
While it may sound a little idealistic, the play puts across the harshness of life here for prisoners and their gaolers as the rations dwindle and there is no sign of a supply ship. While not everyone is affected positively by the play—especially prisoner Bryant and officer Ross—others have their lives transformed by the experience of getting inside a character and working with a cast of actors. This divergence of responses will be familiar to anyone who has worked with actors or drama students.
With Stafford-Clark's usual firm hand on the directorial rudder and a beautiful and clever set of timber and canvas from designer Tim Shortall, this is a revival that is well-worth seeing, especially for those studying the play at 'A' Level or performing it at school but also for anyone who believes theatre and the arts to be an important part of a civilised society.
Reviewer: David Chadderton