Our Generation
Alecky Blythe
National Theatre with Chichester Festival Theatre
Dorfman Theatre, National Theatre
–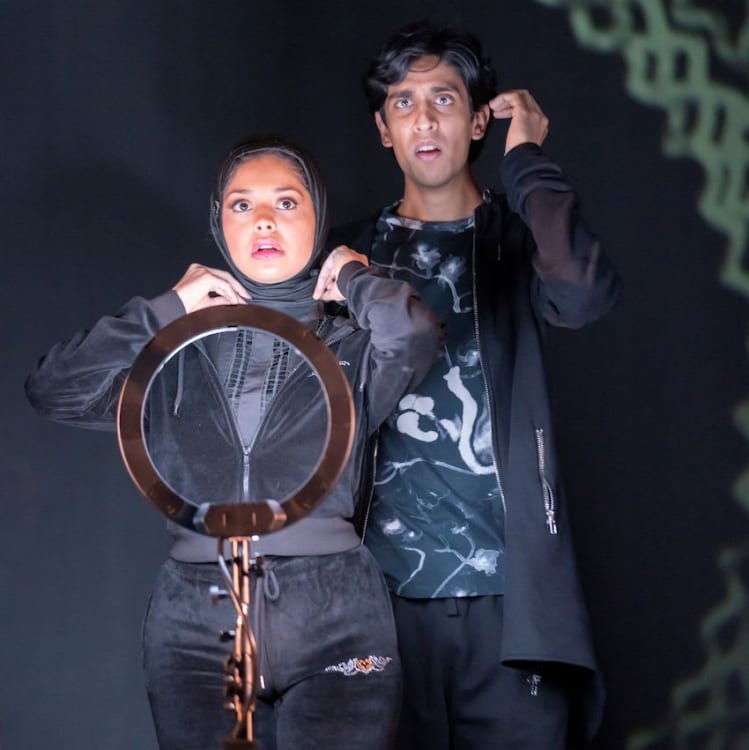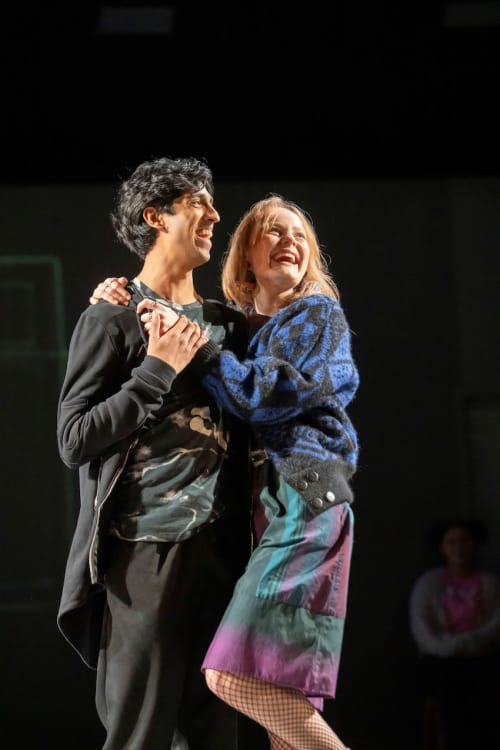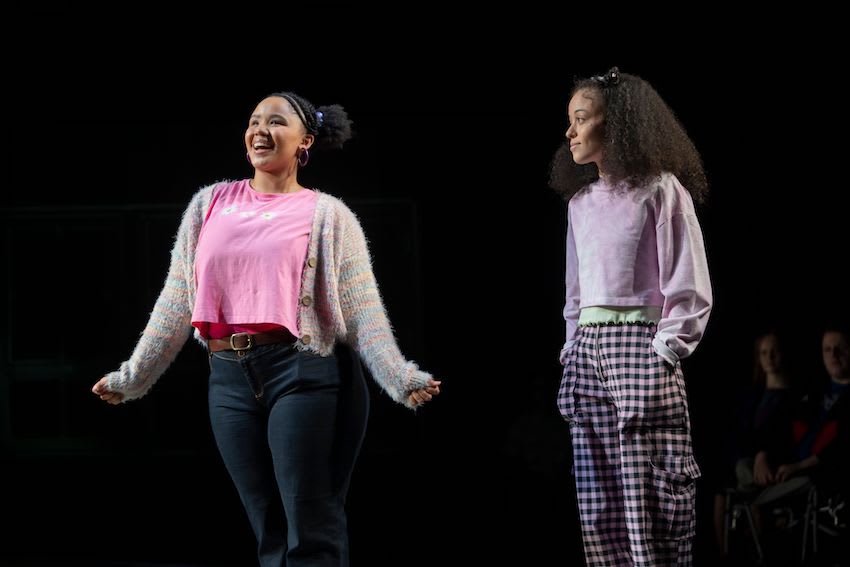 Alecky Blythe's lively new play has been over five years in the making. It is an attempt to capture the experience of being a teenager in Britain in recent times giving verbatim voice to their experience, their hopes and their fears, as recorded in hundreds of interviews with young people and their families.
The dramatist's team of five collectors (Izzy Dougill, Leah Gaffey, Dan Murphy, Ruth Tebby and Olivia Wilkes) went into schools across the country and found a dozen teenagers who were then regularly recorded. They range from the South London son of Kosovo parents who has a passion for basketball to Pakistani siblings in Birmingham, youngsters from Glasgow and Belfast, a boy at a Cambridgeshire boarding school, a lad with no legs with paralympics potential, a South Wales girl with a dad in gaol, a boy who hates PE but who is obsessed with wrestling.
Recordings made in school or domestic situations introduce teachers and parents but somehow they seem seen from the child's perspective as they encourage or argue.
Though the words are verbatim, they are selected and arranged by the dramatist and voiced by a team of talented actors who make them seem absolutely authentic.
Our Generation is played on a bare thrust stage. Vicki Mortimer's set largely consists of manoeuvrable criss-crossed light tubes and simple projections (though they add little, except when communication is by phone during lockdown) with Kinnetia Isidore's costumes adding colour.
Things begin with a pig-tailed girl telling us, "I do think we'll be part of the Apocalypse," but it seems a positive statement, not a warning and most concerns are much more personal. There is the girl who is training herself to talk like her new posh friends, the one who asks a boy to roll a fag for her, she can't do it with her long nails. Often funny and frequently touching in its honesty, this is an interweaving of multiple voices that outlines attitudes rather than draw a clear picture though, especially in family situations, interaction provides mini dramas and over its 3¾ hours personal trajectories do emerge.
Daniel Evans uses movement to keep this fragmented material engaging. Every new or renewed entrance brings a fresh idea. When there are shared feelings developed into D J Walde's musical numbers, Carrie-Anne Ingrouille provides lively routines (Taylor, in his wheelchair or on the floor, is dancing along too). Speedily setting a classroom full of furniture is all part of performance and even in quiet moments an actor's change of position provides punctuation.
There is little direct political comment, though seeing Trump on TV someone wonders, "Is he going to rule the world?" and another declares, "My whole family were Remain." When they turn to consider such issues, a chorus of "I'm still not sure what I stand for" becomes another number.
From the pressures of exams, of parents and peers, of self-image—"I'm not pretty, I started starving myself"—things move on to work experience, aspirations and then comes Lockdown. They all seem to stay up late, then can't get up in the morning; a stage full of sleeping bodies makes a powerful statement and, as the older individuals reach late teens or twenty in one case, not everyone is turning out as might have been expected.
This doesn't deliver a definitive picture of a generation but it records their experience. They don't really tell us what they want of the world: where are the young activists? That may be because neutral interviewers don't ask leading questions. But older generations will get a glimpse of how different their lives have been, not least because of COVID.
It is for those of the same generation to say just how right Our Generation gets things but it is a remarkable piece of lively theatre packed with charismatic performances. It makes a long evening but it so engages that you don't notice the time pass. I would happily have had it longer—but we (and the company) do have to get home!
Reviewer: Howard Loxton