Our Great Tchaikovsky
Hershey Felder
Fane Productions and Hershey Felder
The Other Palace
–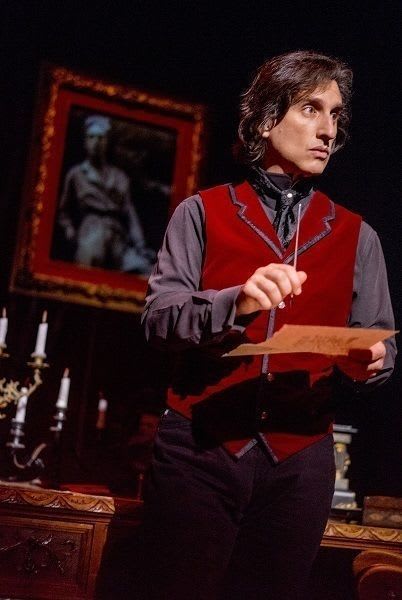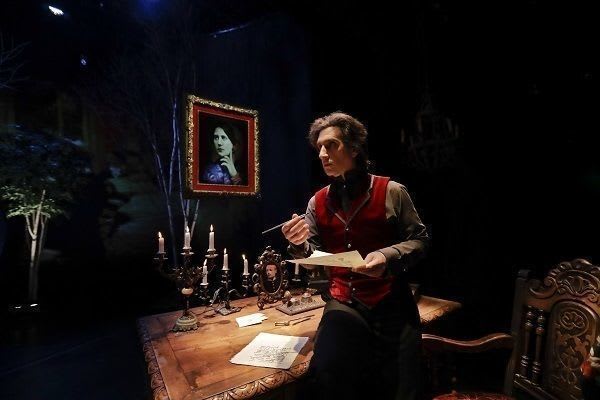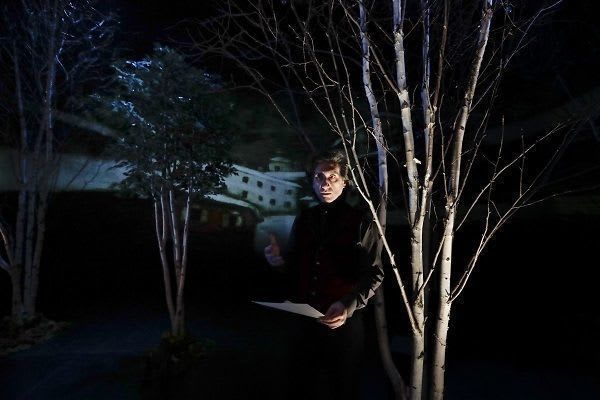 Hershey Felder is a mercurial musical impersonator. His repertoire of composer-characters ranges from Beethoven to Bernstein, taking in Chopin, Liszt, George Gershwin and Irving Berlin along the way. At The Other Palace, it's Pyotr Ilyich Tchaikovsky, or rather "Our Great" Tchaikovsky, into whose shoes he steps.
In the opening moments of this one-man show directed by Trevor Hay, Felder accepts a written invitation to travel to Russia to present the story of the composer's life. It is 2013. The Ministry of Culture has just declared that Tchaikovsky was not homosexual, supporting pronouncements by Yuri Arabov, the screen-writer of a new biopic, that the composer was just a lonely man who couldn't find the right woman to wed. This homophobic censorship is in keeping with a law passed by the Russian parliament that summer outlawing "gay propaganda" among minors.
Felder has two choices: should he stick to the "official", government-sanctioned version of Tchaikovsky's life or tell the "true" tale?
Surrounded by a panoply of oil-lamps, rugs, antique bureaus and candles, a gleaming grand piano dominates the stage, its lid raised in graceful majesty. To be honest, I'm surprised the Steinway is still standing at the end of one hour forty minutes of being pulverised and pounded, as Felder bombasts his way through Tchaikovsky's greatest hits—the First Concerto, the Fourth Symphony, Swan Lake, The Nutcracker, the Violin Concerto, the Pathétique, some piano miniatures—to the visual accompaniment of Christopher Ash's projections which carry us from the silver birches of the family dasha, to the conservatoires of Moscow and St Petersburg, to the concert halls and opera houses of Europe.
Admittedly, one can't fail to be impressed by Felder's sheer stamina, musical memory and ability to rattle out melodic and verbal commentary simultaneously. But, with the sustaining pedal permanently pushed to the floor, like a boy-racer abusing a car accelerator, it's quite an aural onslaught.
At one point, having pommelled through the heroic multi-octave leaps which open the First Piano Concerto, Felder turns quizzically to the audience, eye-brow drolly raised, and asks, "Not enough for you?", before disdainfully reprising the explosive chords with the instrumental melody too. The blazing motto theme of the Fourth Symphony stirs a recorded symphony orchestra to life; the tumultuous 1812 Overture has its full complement of fireworks and artillery.
Dandyish in dress shirt and waistcoat, with his luxurious locks brushing his shoulders, Felder adopts an faux Russian accent which rapidly begins to grate and a tone of sardonic flippancy which is at odds with the tragic narrative he seeks to present. When he ventriloquises the other players in Tchaikovsky's tale—Nikolai Rubinstein, Hans von Bülow etc.—exaggerated mannerisms signpost who's who, while a gallery of projected portraits ensures there is no confusion.
One of the problems with this potted biography—or, rather, hagiography cum best-tunes medley—is that Felder can do little more than skate over the surface of a life filled with incident, both tragic and triumphant. There is no emotional depth. This Tchaikovsky as a closeted homosexual who indulges in solipsism and self-pity, lamenting that his genius is unappreciated.
Similarly, there is little sense of the composer's defining personal relationships, formed and broken, such as the effect of his separation from his mother, first by boarding school then by her death, when he was just fourteen, or his closeness to his brother Modest. His short-lived marriage to his pupil, Antonina Ivanovna Milyukova, is facilely glossed over: preoccupation with his opera Eugene Onegin compels Tchaikovsky to agree to a marriage with a woman whose love he has confessed he could not return and there is scant acknowledgement that this disastrous decision leads to an attempted suicide. His mysterious patroness Madame Nadezhda von Meck is represented by some calligraphic scribblings.
Of his love for his servant, Aleksey Sofronov, or his composition pupil, the violinist Iosif Kotek—to whom he had wanted to dedicate his Violin Concerto before fear of gossip about his relationship with the young man deterred him—there is little of substance. Tchaikovsky's young nephew, Vladimir Davidov, the recipient of "love letters" from the composer, is reduced to a comic nickname, "Bob", the plosive monosyllable glibly plopped like a pebble in a puddle. Emotional traumas are ticked off one by one, like shopping list of personal crises.
Is this a historical, musical, psychological or political narrative? Towards the end, Felder—withdrawing from between the pages of his score the missive which had set him on his storytelling path—steps out of role and rushes forward 120 years to remind us that in 2013 a gay couple caught holding hands on a Moscow street could be sent to Siberia. He ruminates on Tchaikovsky's death, nine days after he had conducted the première of his Sixth Symphony. Was it suicide, murder, cholera? We'll probably never know but it's clear that Felder enjoys the tabloid speculation.
As Felder himself notes towards the close, Tchaikovsky's inner life is communicated through music of astonishing expressive power. Yet, despite the long musical episodes, the music presented here does not tell the tale. If Classic FM's Hall of Fame sweetened by scenic shots of cascading snowflakes and swirling ice-skaters is your cup of tea then you'll enjoy this show. If you want to understand how music is not political but, as Felder puts it, "simply human", then you'll need to look elsewhere.
Reviewer: Claire Seymour