Our Ladies of Perpetual Succour
Adapted by Lee Hall from the novel The Sopranos by Alan Warner
National Theatre of Scotland and Live Theatre
Live Theatre, Newcastle
–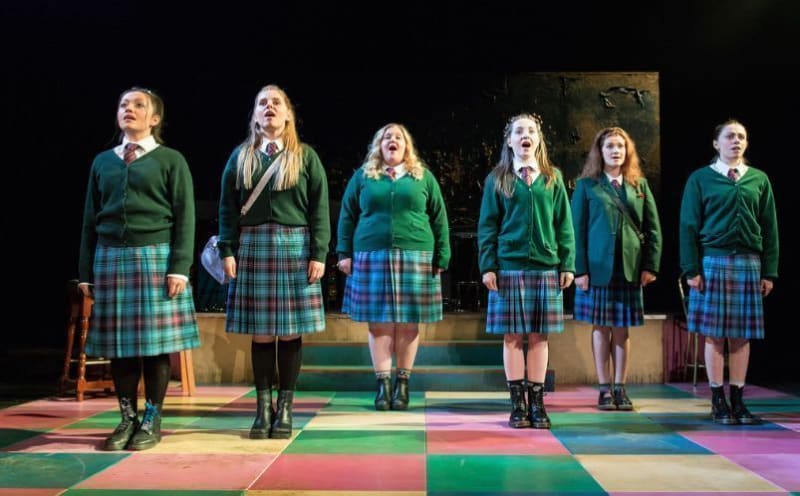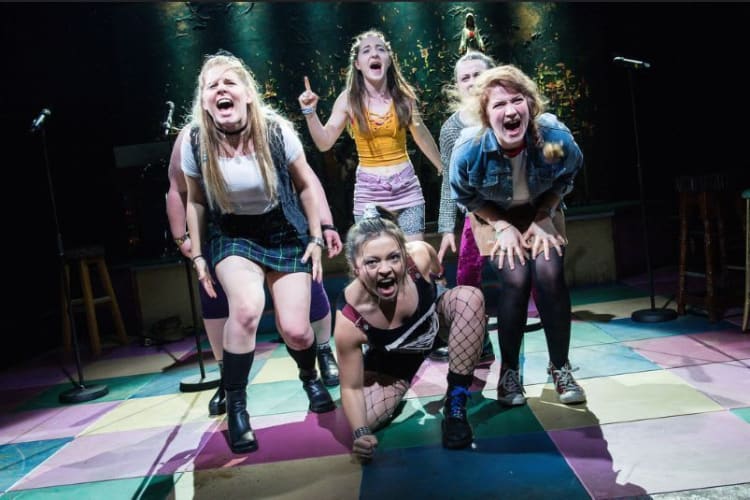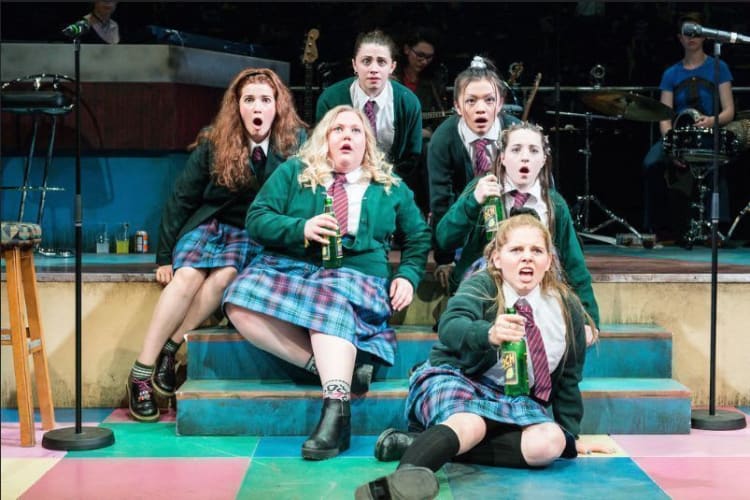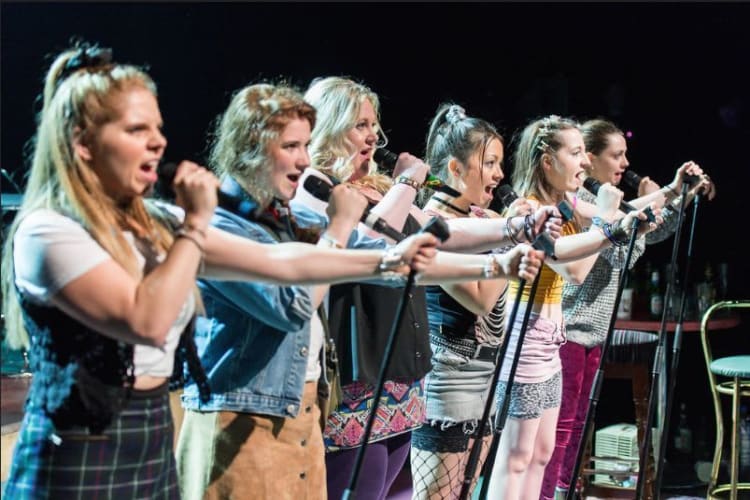 I am a serious reviewer. It is my job to give a considered, thoughtful and hopefully sensitive insight into the play under review, to set it in its theatrical and social contexts and examine how the performances and all the other creative aspects contribute to its success or otherwise. It has never before occurred to me to begin a review like this:
Wow!
Just Wow!, from the opening scene in which six choirgirls sing a beautiful a capella version of "Lift Thine Eyes" from Mendelssohn's Elijah, to the final one in which they belt out Bob Marley's "No Woman, No Cry".
They are from a convent school in Oban taking part in a choral competition in Edinburgh and, while they're there, they are determined to escape from the supervision of "Sister Condom" and have a "mental" time.
And they do.
In fact the play moves from before, then to Edinburgh, and then after in a whirl of drink, drugs, sex and foul language—everything a good Catholic convent girl is not supposed to do. There's unwanted pregnancy, cancer, lesbianism, much shagging, huge enjoyment and equally huge misery—the whole world of the adolescent girl crammed into around 100 minutes.
To describe it as high energy is to be conservative. The cast—Melissa Allan (Orla), Caroline Deyga (Chell), Karen Fishwick (Kay), Kirsty MacLaren (Manda), Frances Mayli McCann (Kylah) and Dawn Sievewright (Fionnula)—play all the parts, male and female, and there isn't a pause, a moment to draw breath.
It's a true ensemble: each cast member is not only of equal importance in the play's structure but it's also impossible to slide even a piece of paper between them in terms of the quality of their performances. Under the assured direction of Vicky Featherstone, the excitement and energy never sag for a moment and infect the audience so that, when the play finished, we found it hard to believe that it had been 100 minutes. It seemed so much shorter. And it sure as hell showed in the audience's enthusiasm!
At the back of the stage sits the band—Amy Shackcloth (leader and keyboard), Becky Brass (percussion) and Emily Linden (guitar)—which adds so much to the piece. In a programme note, Lee Hall says, "in many ways this play is more like a gig than a play," and it does owe a tremendous amount to the music which was arranged and supervised by Martin Lowe.
In fact the whole creative team is as much part of the ensemble as the actresses themselves and equally deserving of the plaudits.
I am told that the run is more or less sold out. There are a few odd seats left here and there but not many so if you haven't booked yet, you'd better get on the 'phone!
Wow indeed!
Reviewer: Peter Lathan