Our Man in Havana
Clive Francis after Graham Greene
Creative Cow
Festival Theatre, Malvern
–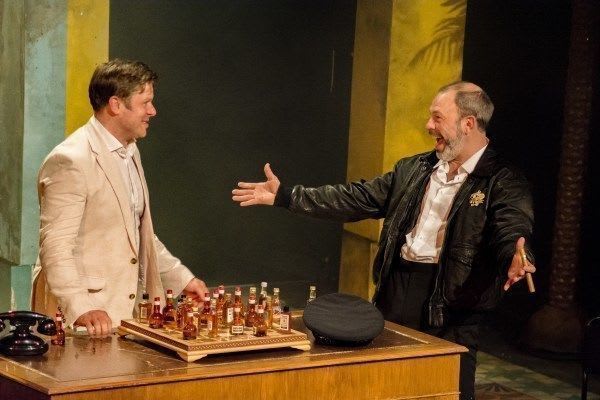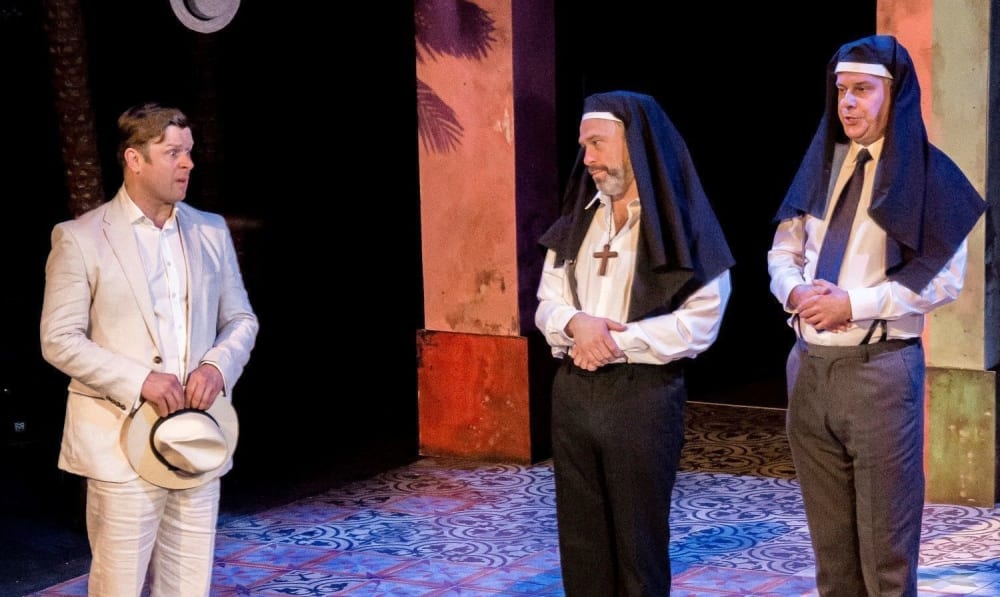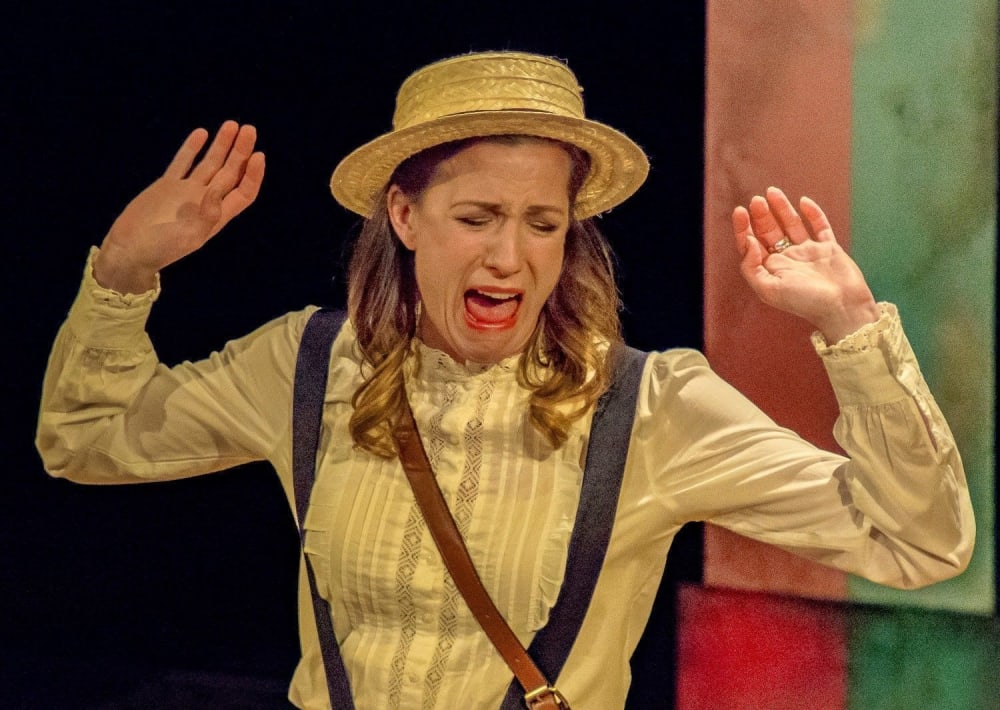 The game's in the name—Creative Cow, the West Country theatre company "forged in the farmyards of Devon", suggesting both its appeal and its limitations.
Those two qualities are not so different, for in Clive Francis's retelling of Graham Greene's semi-farcical story of vacuum-cleaner salesman cum secret agent Jim Wormold in pre-Revolutionary Cuba it is the almost amateur staging that is its greatest charm.
A waiter waves a tablecloth to suggest the crashing waves of a post-prandial walk along the esplanade; a frantic cross-country drive is conjured with window-frame and two torches for headlights; and, with 29 characters played by just four hard-working actors, on comes the beardy Michael Onslow in a cardboard crown as Her Maj to knight our hero with a left-over umbrella prop.
The story, complicated enough in the novel, is not made any clearer in Clive Francis's adaptation, except that Wormold's network of totally imaginary informants becomes believable enough to invite counter-espionage and murder from the other side, and on its exposure causes such potential embarrassment at home that it leads—inevitably—to his Knighthood.
Charles Davies nicely paces Wormold's worldly rise and moral descent from naivety to scammery and murder, while Isla Carter performs a remarkable I-can-do-everything all-roles CV demo from petulant girly to officious secretary to screamy-fit Latin lover.
James Dinsmore, in too many roles to mention, starts as the stiff-upper-everything spook Hawthorne, while Onslow plays a dozen parts with bristly relish.
"I didn't realise (Greene) could be so farcical in his writing," Francis writes in the programme for this production, a joint enterprise with Buxton Opera House and Malvern Theatres with which the tour started and ends.
The novelist is always more than that, as is evidenced by more meaningful and descriptive original lines from the successive actor-narrators, and in its urgency to convey a convoluted story the play dialogue is at best a paler shade of Greene.
In the whimsical world conjured up by Francis, director Amanda Knott and a cast with a licence to over-act, almost everyone is an oddball, at a little cost to the subtlety of the story and its unsettling undercurrent. Time to re-read the book.
Reviewer: Colin Davison