Our Man In Havana
Clive Francis, adapted from Graham Greene's novel
Creative Cow, in association with Malvern Theatres and Buxton Opera House
Grand Theatre, Blackpool
–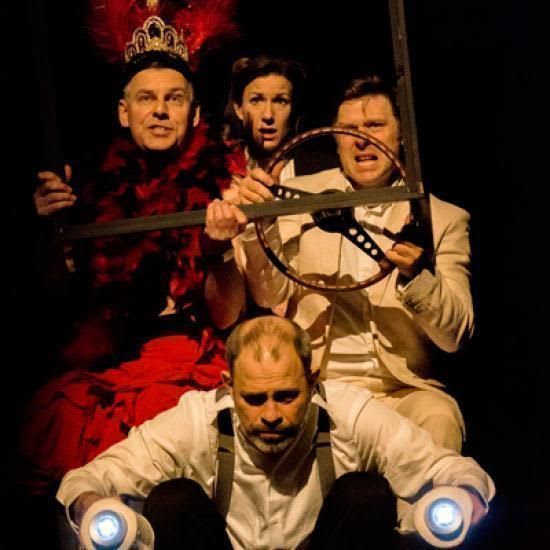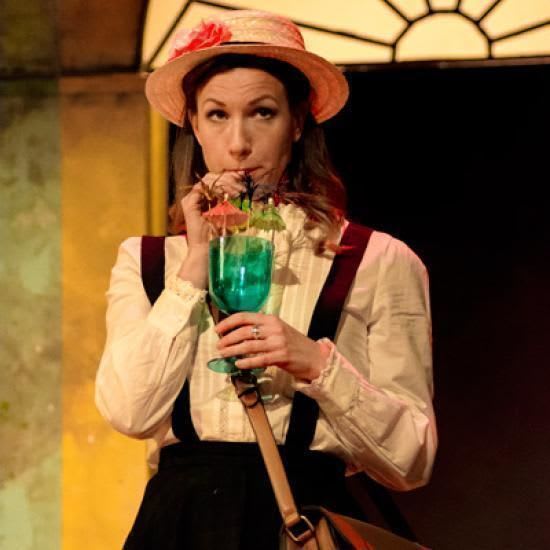 Graham Greene's picaresque novel sits neatly on the literary spectrum somewhere between Evelyn Waugh and Len Deighton, mixing a spy satire into skulduggery in pre-revolutionary Cuba.
The hapless James Wormold, a vacuum cleaner salesman in Havana, is casually recruited to the British secret service and soon realises it can be a lucrative way of life, provided you keep your paymasters primed with fiction rather than fact. The original book was instantly adapted into a popular cinema film, much as Greene had planned, and 50 years later actor and writer Clive Francis created this stage adaptation.
Francis is an elegant farceur himself and also realised the theatrical possibilities of having just four cast members play nearly 30 characters between them. As if that were not enough, they also all rotate the role of narrator, shift the furniture (some of it bulky enough for Pickfords!) between dozens of scene changes, and cope with fairly vivid mood swings as a labyrinthine plot takes turns to be comedic, romantic, chaotic or just plain melodramatic.
So it might seem cruel to suggest that the hard-working cast here also need to make it all rather more frantic, in a performance demanding much more pace. For on the occasions when Isla Carter, Charles Davies, James Dinsmore and Michael Onslow find funny in the physical, then Our Man finds his rhythm...
Audiences—of all ages—still love the sight gag of actors physically becoming a car, or just climbing through a make-believe window, or even corpsing slightly when diagrams of a top secret weapon start to slip off their easel. So in place of all that interruptive narration give us more 'show' than 'tell'!
Nina Raines's simple yet evocative design is an effective backdrop but on this occasion even the Grand's stage confines looked like a wide open space, where stage 'flats' in the wings could have created more Cuban-style intimacy.
Theatre companies like Kneehigh or Kaos consistently prove you can mix stage adaptations with fast and physical theatre and still pay homage to the original storylines.
Reviewer: David Upton