Out of the Blue
Out of the Blue
Out of the Blue
Assembly George Square Theatre
–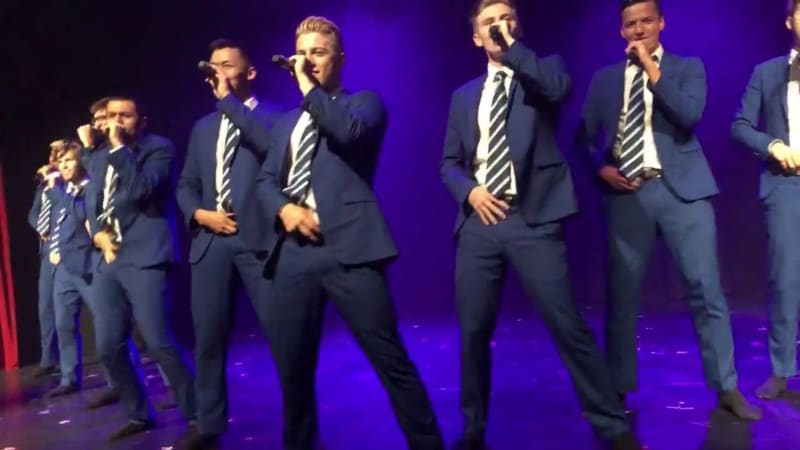 Nine years before Fox Network's Glee hopped over the Atlantic to E4 screens, Derek Smith—a Harvard alumnus—identified a gap in the musical line-up of the UK's Ivy League equivalent. Oxford's Out of the Blue was born.
Now in its 18th iteration, the 13-strong all-male a capella group is a Fringe fixture, with an established fan base and a secure slot at a 500-capacity venue. It remains true to its roots, and in the process has created a British flavour of this American import. Mash-ups of Queen and Sam Smith mix with Broadway hits and choral arrangements.
This year, led by Sean Bracebridge (President) and Sam Lupton (musical director), Out of the Blue wants to deliver the whole package. A capella has become almost mainstream in TV and cinema (even in the UK), and the group knows it can't rest on its pitch perfect vocals alone. So 2018 is a show.
Dry ice, slick and ambitious dance routines, even a bit of comedy banter with the crowd—Out of the Blue is here to entertain you, and they do that in spades. This is a professional show from a group that has 17 studio albums under its belt and that rehearses nine hours per week together.
Prepare to dance, sing and clap along. The boys are back in town, and they're dressed to kill.
Reviewer: Belle Donati