Outlaws to In-Laws
Jonathan Harvey, Jonathan Kemp, Joshua Val Martin, Matt Harris, Patrick Wilde, Philip Meeks, Topher Campbell
Making Productions in association with the King's Head Theatre
King's Head Theatre
–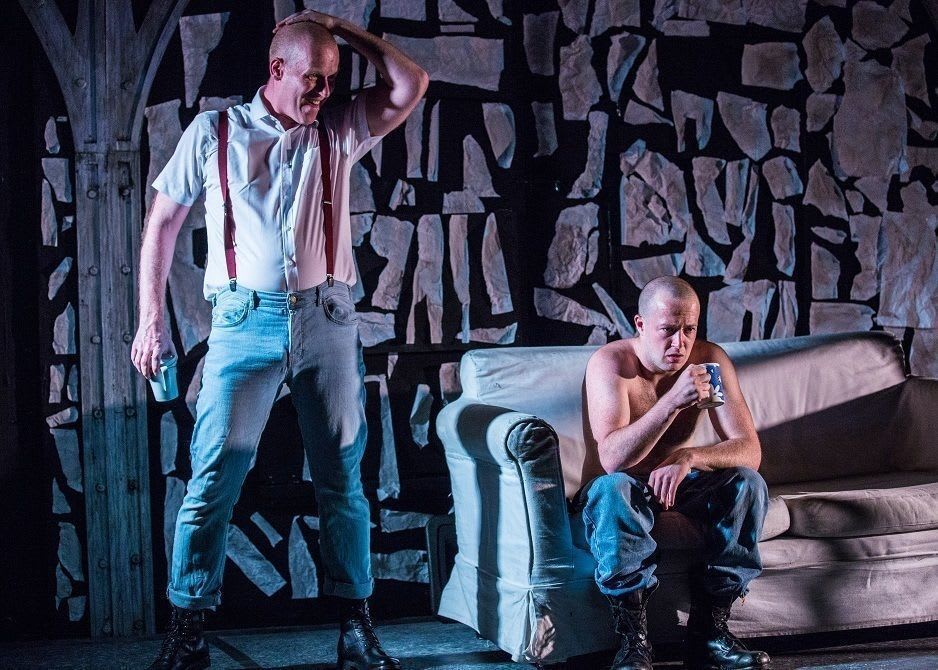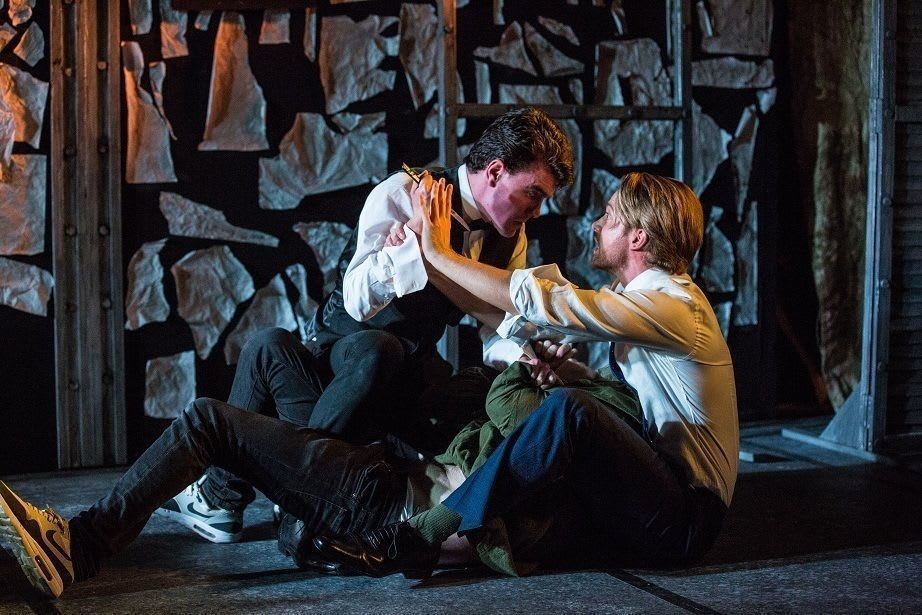 It is still very risky to be gay in most parts of the world but the changes in Britain over the last seventy years are something worth celebrating.
Outlaws to In-Laws at the Kings Head Theatre does so with a show consisting of a short new play for each decade from a different writer.
The plays that take us into the 1980s give us a glimpse of relationships under threat of state persecution, social prejudice and the pressure to remain invisible.
There are "closeted queens", police raids, blackmail and moments of tender love.
With little more than fifteen minutes to develop an idea, there can be times when you longed for a story to have more space to breathe. That was certainly the case with 1984 by Patrick Wilde which imagines the Tory speech writer Alan keeping his sexuality secret while helping the Conservative Party prepare a big crackdown on gays.
When Tommy (Alex Marlow) confronts Alan (Elliot Balchin) about this, he is already upset about the death of a friend from AIDS, an issue he believes the Tories are refusing to deal with.
The trauma of AIDS and the dawn of Section 28 of the Local Government Act remind us that new threats to gay rights can threaten to make things much worse.
The most effective and moving of the plays is Reward by Jonathan Kemp set in 1977 at the time of the Queen's Silver Jubilee.
The young, white skinhead Spike (Jack Bence) late one evening hauls a sofa over to a bus stop where a black lad Donald (Michael Duke) is waiting for a night service.
They are clearly interested in each other but there is a problem. Donald saw Spike earlier with other skinheads who were quite clearly racist.
It is an entirely believable and gentle love story with funny sparky dialogue and a warm engaging performance from Jack Bence and Michael Duke.
It also contains a terrifying scene that will remain with you for some time after.
The three post-'80s plays focus on lifestyle. There is the drug culture, Internet dating and finally a gay wedding played almost as farce with a clergyman tumbling about the floor.
The entire show is an entertaining way of recognising seventy years of change. But nowhere in the performance are we given any idea what brought about those changes. It is simply watchable pre-'80s versions of victimhood and the reckless lifestyle beyond.
There were many brilliant, imaginative and courageous struggles that could just have been hinted at. That would have mattered not only to those who wanted to take pride in a visible history but also to those who even in the United Kingdom today suffer prejudice against being gay when they go to school, live with intolerant parents or want to get married in Northern Ireland.
Reviewer: Keith Mckenna